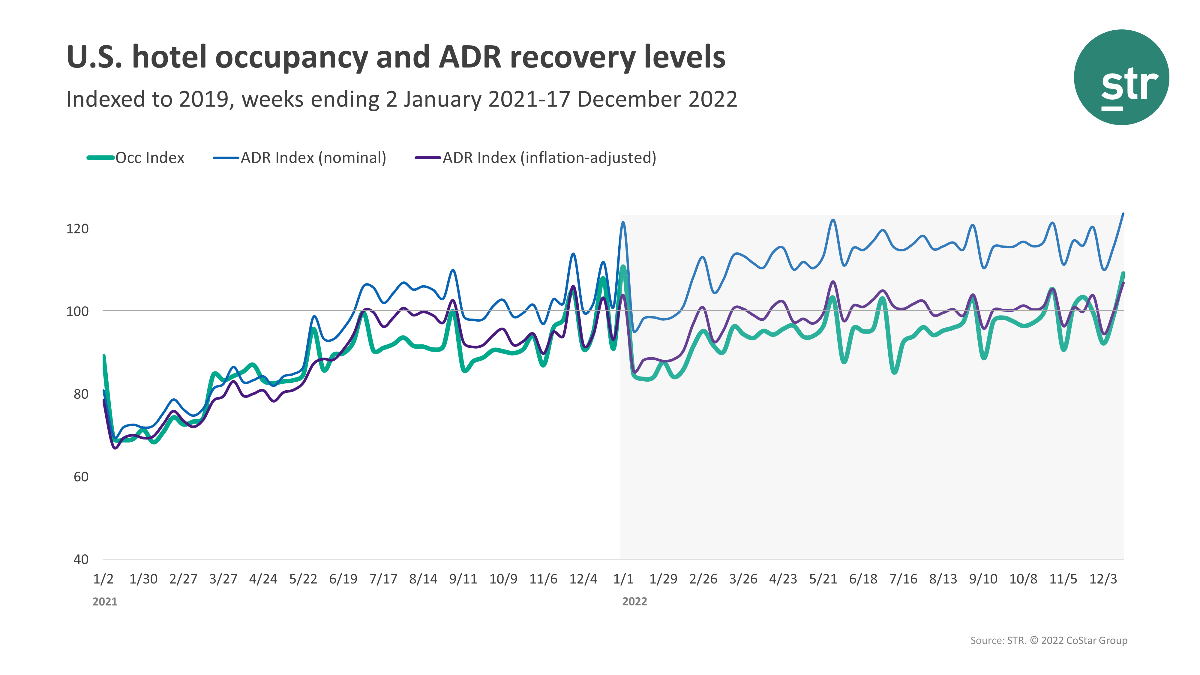 U.S. HOTEL PERFORMANCE decreased in the third week of December compared to the week before, according to STR. However, performance metrics improved when compared to 2019 in part because of a favorable calendar shift.
The corresponding week in 2019 ended on Dec. 21, which brought performance down lower for that period, according to STR.
Occupancy was 54.5 percent for the week ending Dec. 17, down from 59.6 percent the week before and an increase of 9.2 percent from 2019. ADR was $135.08 during the week, dropped from $144.79 the week before and up 23.7 percent from three years ago. RevPAR reached $73.65 during the week, down from $86.29 the week before and up 35.1 percent from 2019.
Washington, D.C. reported the highest occupancy increase among STR's top 25 markets for December's third week, up 22.6 percent to 58.7 percent, over 2019. New Orleans posted the highest ADR, up 67 percent to $183.93 and RevPAR, increased 89.1 percent to $105.87, over 2019.
Oahu Island saw the only RevPAR decline, down 0.3 percent to $175.49 and none of the top 25 markets recorded an ADR decrease over 2019.