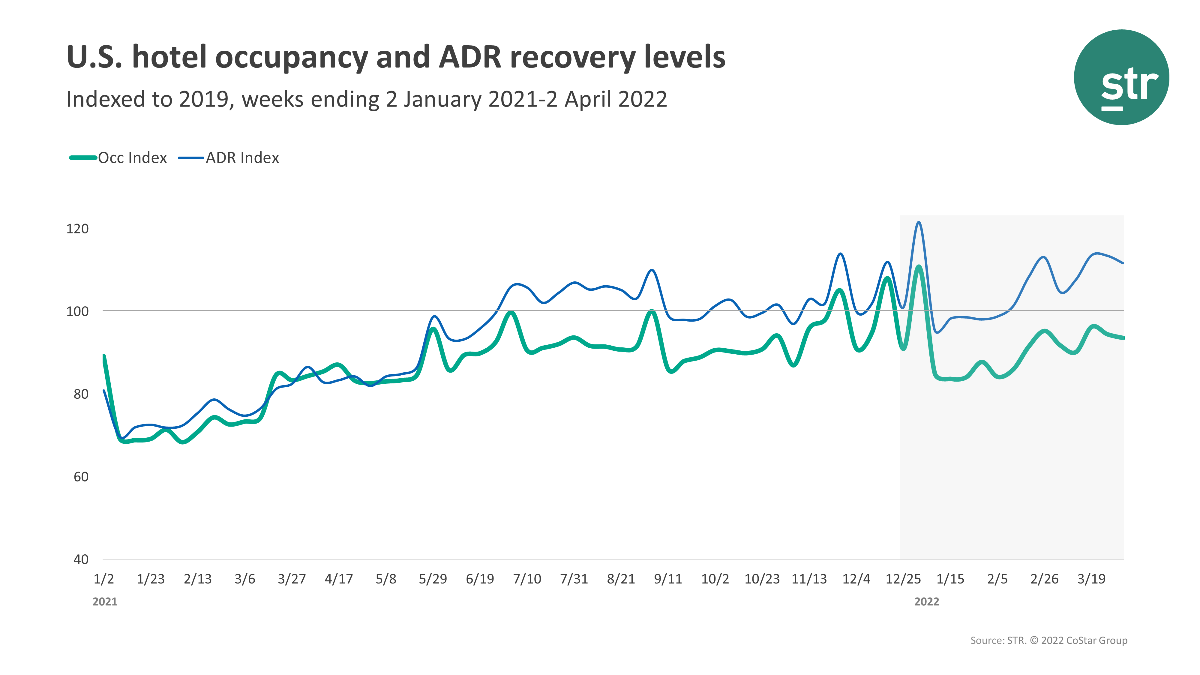 A SLIGHT DROP was witnessed in U.S. hotel performance in the first week of April from the week before due to a continuing slump in Spring Break travel, according to STR. Little movement was seen in the top 25 markets as well.
Occupancy was 64.1 percent for the week ending April 2, down from 65.5 percent the week before and down 6.4 percent for the same period in 2019. ADR was $145.74 for the week, dropped from $149.38 the week before and increased 11.7 percent from two years ago.
RevPAR was $93.48 for the week, dipped from $97.92 the week before and up 4.5 percent from the same period in 2019.
Among STR's top 25 markets, Phoenix saw the only occupancy increase during the week, up just 0.2 percent to 79.9 percent, over 2019.
New Orleans saw the largest ADR increase in the first week of April, shot up by 43.1 percent to $237.6, over two years ago, mainly due to the NCAA Men's Final Four. Minneapolis experienced the largest occupancy decrease, dropped 23.9 percent to 51.3 percent, from 2019.
The steepest RevPAR deficits were in Minneapolis, down 40.6 percent to $63.07, followed by San Francisco/San Mateo, dipped 37.1 percent to $106.88.