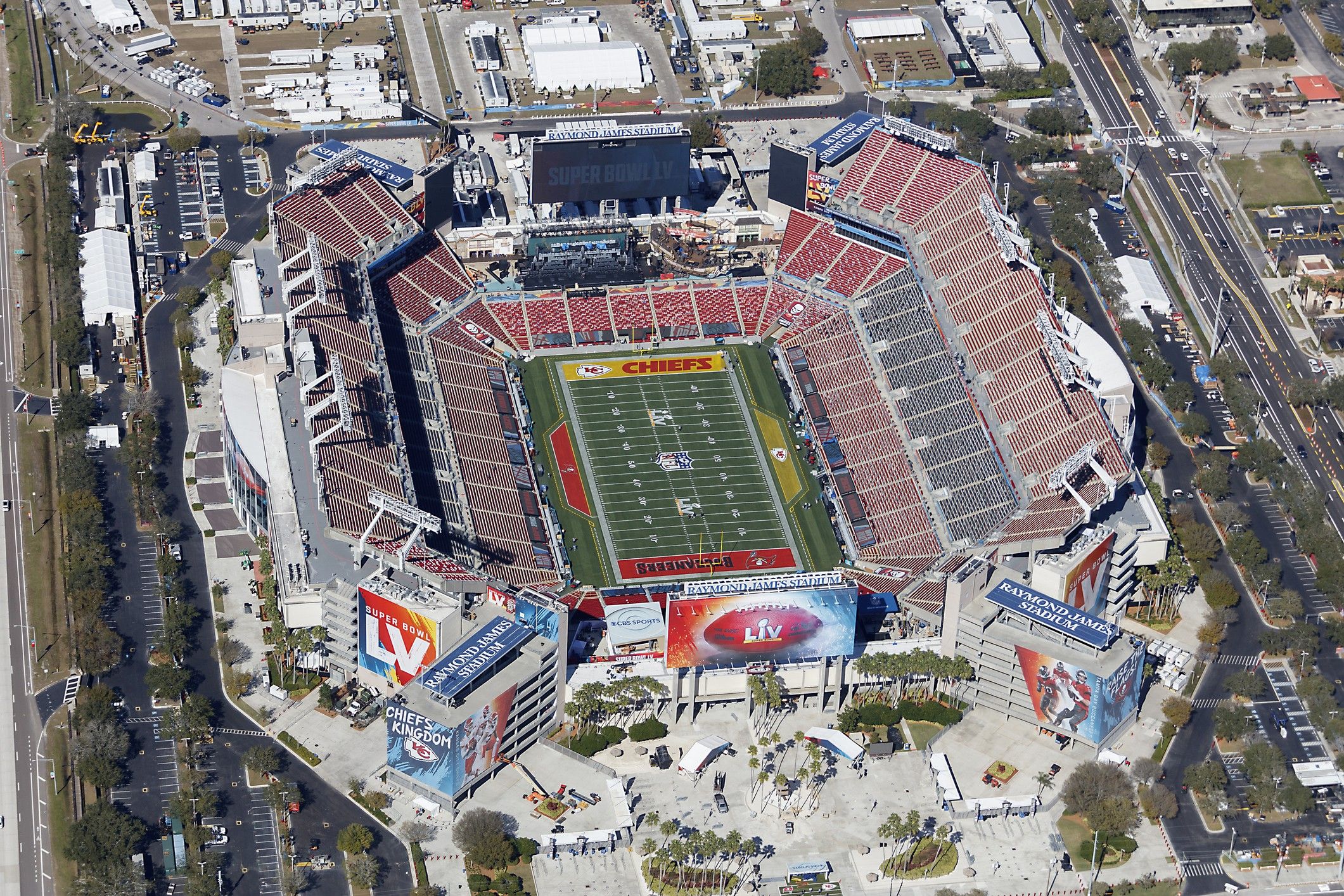 THE SUPER BOWL did provide a performance boost for the host city, Tampa, Florida, but not nearly as much as in previous years, according to STR. Meanwhile, January's performance for U.S. hotels was better than December and the second week of February received a holiday boost as well.
From Feb. 5 to 7, occupancy in Tampa reached 82.4 percent, roughly the same as equivalent days last year. The city's hotels' ADR of $245.82 was 64.5 percent higher than the same time last year, and subsequently RevPAR rose 64.9 percent over last year to $202.59.
Compared to previous Super Bowl hosts, Miami, host of the 2020 game, saw occupancy of 92.8 percent during game weekend, and 11.3 percent increase over the previous year. That city's ADR during the game was $616.91, up 148.5 percent year over year, and its RevPAR rose 175.2 percent to $572.30.
The 2019 host, Atlanta, saw occupancy rise 40.4 percent from the previous year to reach 75.9 percent. Its ADR rose 246.5 percent to $314.97 for that weekend while RevPAR reached $239.17, a 387.2 percent rise.
"Due to the circumstances around COVID-19, performance was certainly not what Tampa hoteliers dreamed about when the market was selected to host the Super Bowl," said Blake Reiter, STR director of custom forecasts. "We typically see elevated performance beginning in the two-week leadup to the main event. This year, however, pandemic limitations were very evident in this regard. From the last week of January through the Thursday prior to the game, the market saw just a 58 percent occupancy level and an average rate of $121. Those levels each represented double-digit declines from the equivalent days last year. The most telling data from this year's Super Bowl is that of RevPAR. No Super Bowl market in recent history has seen anything less than a doubling in the metric from the year prior. Tampa saw just a 65 percent increase in RevPAR, which was entirely driven by rate."
The areas nearest Raymond James Stadium posted higher performance in absolute terms. The STR-defined Tampa CBD/Airport submarket experienced the highest occupancy, 92.6 percent, and ADR at $384.73. Tampa East's 87.1 percent occupancy made it the only other submarket to see an occupancy level above 80 percent while Clearwater posted the second-highest ADR at $211.90.
For the U.S. total, in January occupancy was 39.3 percent, a 28.3 percent decrease from January 2020. ADR was $90.79, down 27.8 percent year over year, and RevPAR was $35.72, a 48.2 percent decrease.
"Occupancy and RevPAR were up from December but remained closer to the earlier months of the pandemic. ADR was down slightly from the previous month," STR said.
Overall, STR's top 25 markets had lower occupancy but higher ADR than all other markets. Oahu Island, Hawaii, reported the lowest January occupancy level for those markets, 23.6 percent, which represented a 72.9 percent decrease in year-over-year comparisons.
"Miami reported the highest occupancy level, 54.5 percent, which was down 32.3 percent year over year. The market also showed the highest ADR, $195.08, which represented a 25.5 percent decline year over year," STR said. "The next highest occupancy levels were seen in Tampa, Florida, with 54.2 percent, and Phoenix with 49.3 percent. In addition to Miami, six other markets posted ADR above $100."
The week ending Feb. 13 saw occupancy at 45.1 percent, up from 40.9 percent the week before but down 29 percent year over year. ADR was $99.21, a 25.7 percent decline from the same time in 2020 but up from $91.44 the prior week. Likewise, RevPAR rose from $37.44 to $44.72 over the course of the week, though it was down 47.2 percent  year over year.
"Boosted by Valentine's Day and the long weekend with Presidents' Day, U.S. weekend occupancy (Friday and Saturday) came in at 58.5 percent, which was the highest level in the metric since mid-October," STR said. "Elevated occupancy during the weekend of Presidents' Day occurred during previous recessions as well."
Tampa's 66.3 percent occupancy for the week was the highest for the top 25 markets, which all together saw 44 percent occupancy, lower than the national average. The top markets' ADR of $106.53 was higher than the average.
Oahu was lowest for the week with 28.8 percent occupancy, followed by Minneapolis with 30.9 percent.