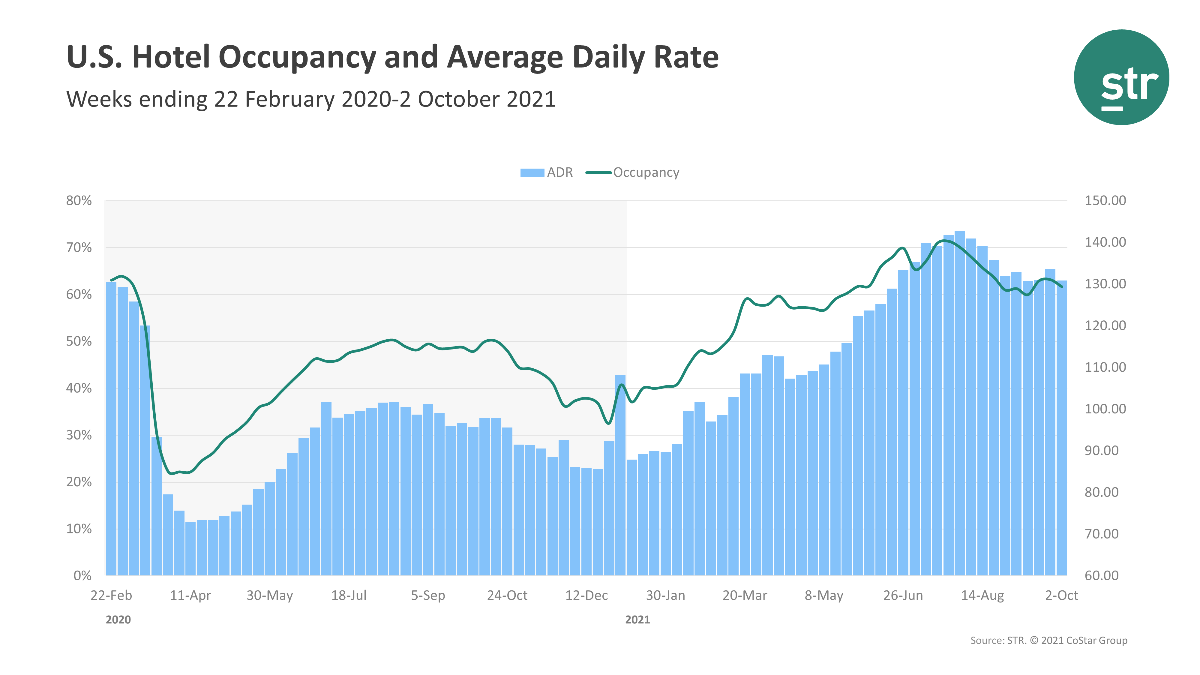 THE PERFORMANCE OF U.S. hotels dipped for the first week of October when compared to previous week, according to STR.
Occupancy was 61.7 percent for the week ending Oct. 2, a 9.2 percent decrease from the same period in 2019. It was at 63.2 percent a week ago. RevPAR reduced to $80.78 during the week under review from $84.54 a week ago and dropped 8.2 percent from two years ago.
ADR was $130.87 for the week ending Oct.2, a 1.2 percent increase from 2019 levels but was well below the previous week's rate of $133.69.
Phoenix was the top 25 market which recorded the only occupancy increase over 2019, rising 1.8 percent to 66 percent as well as the largest RevPAR, up 15.2 percent to $88.82.
Miami reported the largest ADR increase, up 20.6 percent to $174.10, when compared to two years ago.
Oahu Island experienced the steepest occupancy decline from 2019 levels, dropping 43.8 percent to 46.1 percent.
The largest RevPAR deficits were in San Francisco/San Mateo, which dropped 52.6 percent to $97.51, and Oahu Island, which fell 50.1 percent to $94.06.