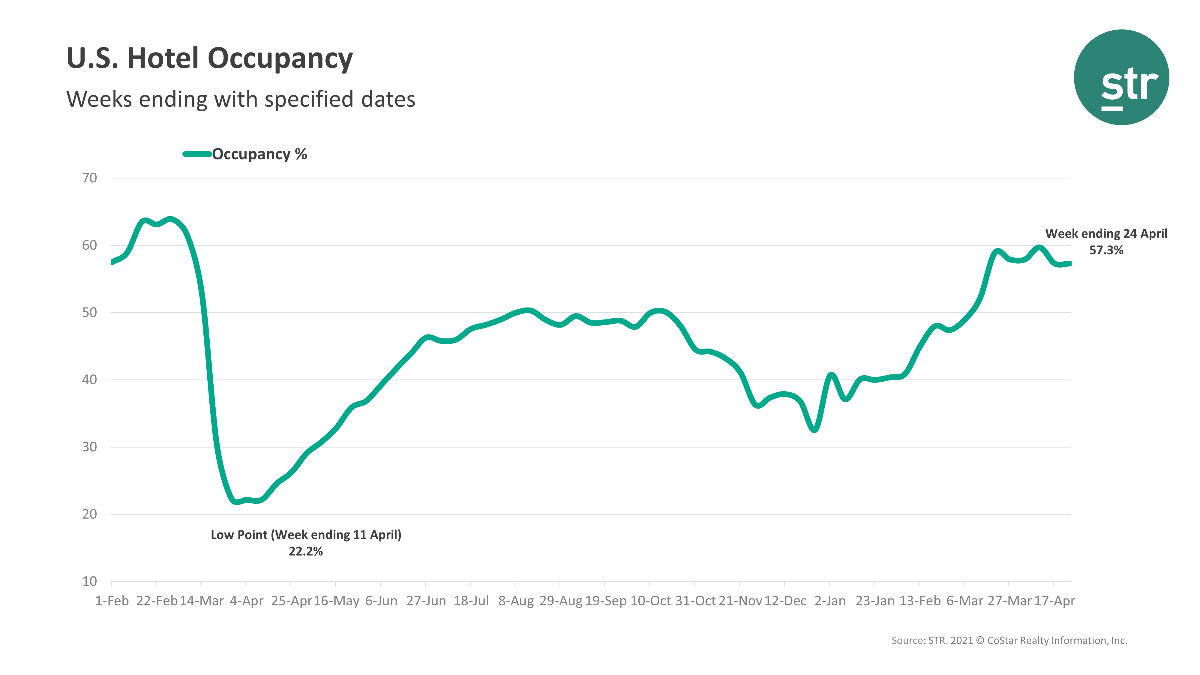 U.S. HOTEL PERFORMANCE remained flat during the second to last week of April, according to STR. That trend is expected to continue until summer travel begins.
Occupancy was 57.3 percent for the week ending April 24, the same as it was during the previous week. ADR was $108.10, up slightly from $107.16 the previous week, and RevPAR was $61.93 compared to $61.37 the previous week.
"Overall industry occupancy will likely remain plateaued until the summer leisure travel boom, but there has been noticeable uptick in weekday occupancy, which is indicative of increased business travel. ADR was up slightly from the previous week, and the luxury, midscale and economy classes have each recovered more than 90 percent of their 2019 ADR levels."
Following an ongoing pattern, STR's top 25 markets saw slightly lower occupancy from the national average at 55.1 percent but higher ADR with $117.00. Among those top markets, Tampa saw the lowest occupancy with 73.7 percent followed by Miami with 72 percent. The lowest occupancy happened in San Francisco/San Mateo, California, at 41 percent and Washington, D.C., with 42.8 percent.