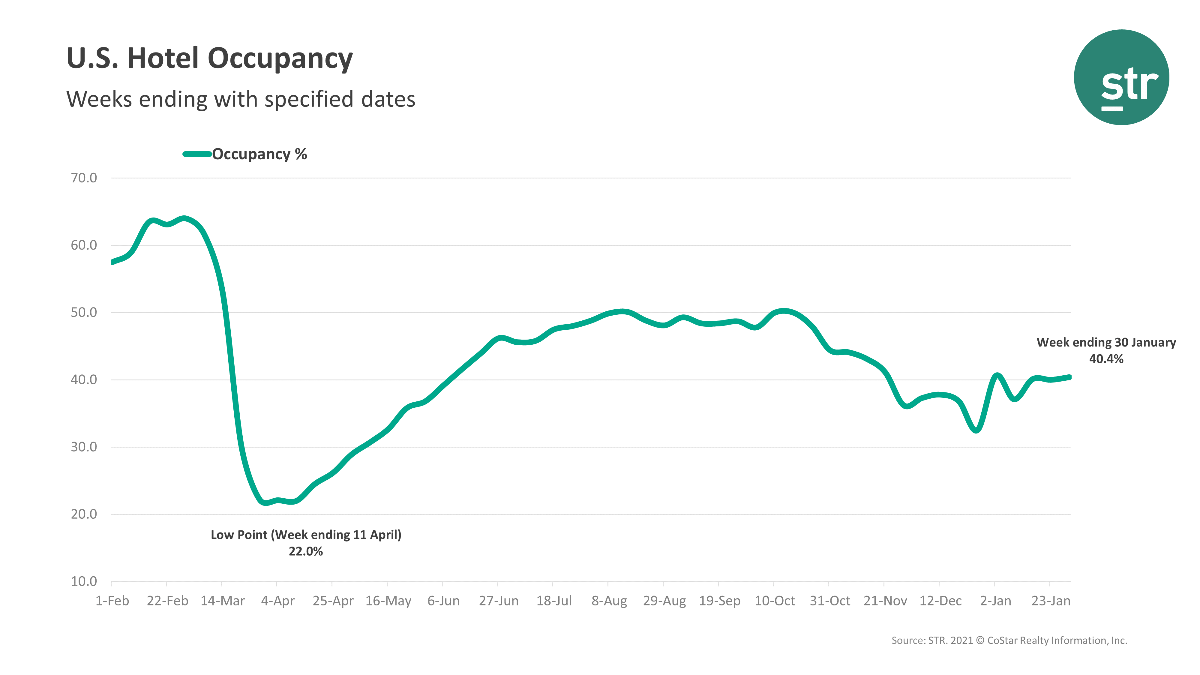 JANUARY CLOSED WITH flat performance for U.S. hotels, according to STR.
Occupancy for the week ending Jan. 30 was 40.4 percent, up slightly from 40 percent the week before but down 29.6 percent from the comparable week in 2020. ADR was $89.62, down from $90.13 week-to-week and a 29.8 percent drop from last year. RevPAR averaged $36.23 compared to $36.07 the week before and down 50.6 percent year-over-year.
The top 25 markets together saw lower occupancy than the national average with 38.4 percent, but higher ADR with $95.50. At 58.2 percent, Tampa/St. Petersburg, Florida, reported the highest occupancy level among the top markets.
On the lowest end of performance was Oahu Island, Hawaii, with 22.8 percent and Minneapolis/St. Paul, Minnesota-Wisconsin, 27.7 percent.