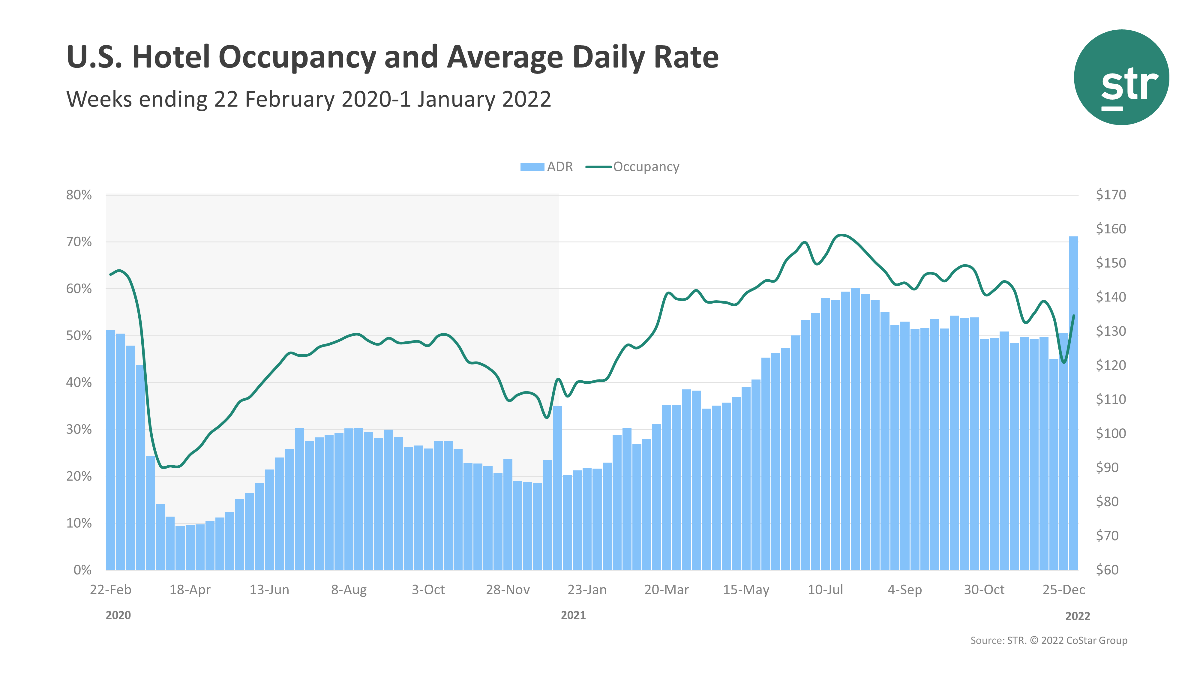 U.S. HOTELS REACHED record-breaking ADR level during the last week of December, particularly by luxury resorts, according to STR. STR's top 25 markets also led the expansion.
Occupancy was 54.3 percent for the week ending Jan. 1, up from  44.3 percent the week before and increased 10.7 percent when compared to 2019. ADR was $157.91 for the week, up from $129.67 during the fourth week and up by 15.1 percent compared to two years ago. RevPAR was $85.74 during the week under review, up from $57.46 the week before and increased 27.4 percent compared to 2019.
STR's top 25 markets all together reached almost $200 in ADR, led by Miami with $455.31 and Oahu with $411.47.
Norfolk/Virginia Beach recorded the largest occupancy increase during the week, up 25.3 percent to 49.4 percent.
Phoenix registered the largest ADR increase, increased 36.9 percent to $155.71.
The largest RevPAR deficit was in San Francisco/San Mateo, down 19.6 percent to $82.18, followed by Oahu Island, which decreased 10.6 percent to $329.10, and New York City, dropped 10 percent to $185.07.