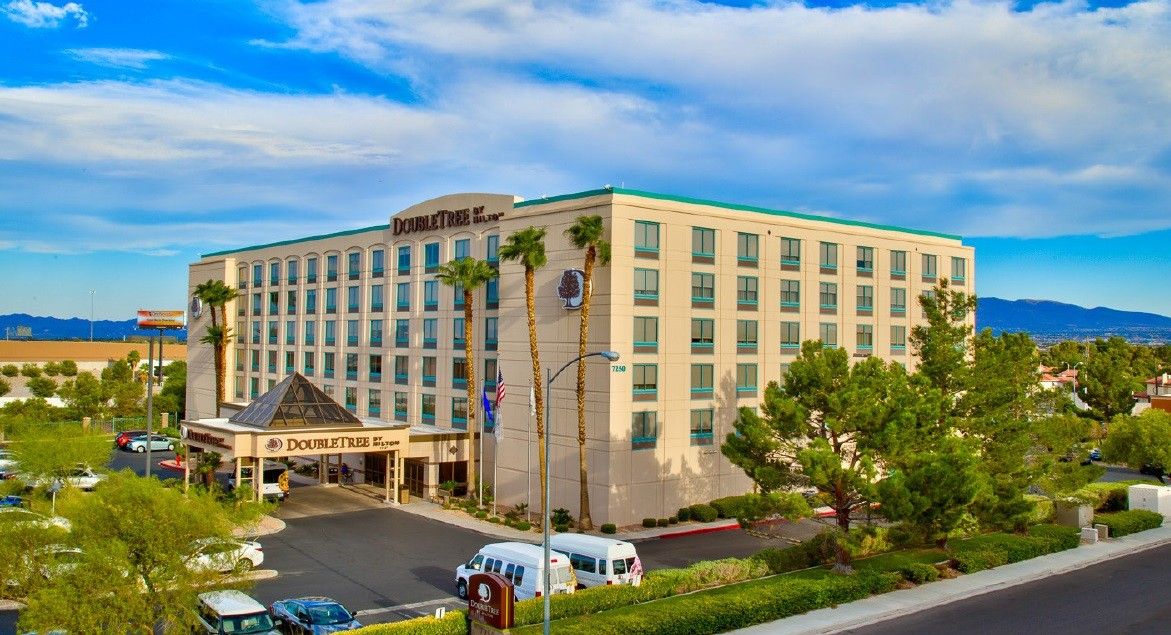 STONEBRIDGE COS. RECENTLY acquired the DoubleTree by Hilton Hotel Las Vegas Airport, marking the Denver-based companies entrée in the Las Vegas market. The company, led by Aly-khan Merali as president and managing partner and founder and CEO Navin Dimond, plans to renovate the 190-room hotel.
The DoubleTree, built in 1998, is near both the Harry Reid International Airport and the Las Vegas Strip. The planned renovations will include guest rooms and common areas, with work is anticipated to begin in the second quarter of 2023 and anticipated to end in the fourth quarter of that year.
"We are excited to continue our growth with the recent acquisition of the DoubleTree Las Vegas Airport hotel. Our new partnership with TowerBrook Capital Partners and other private investors provides us a tremendous platform for us to achieve our significant growth plans throughout the U.S. and this acquisition is the first of many going forward," said Tom Brinkman, Stonebridge's president and chief operating officer. "Through our growth, we look forward to not only creating new jobs but also providing our team members exciting new opportunities, and we look forward to welcoming our newest team members at the DoubleTree to our Distinguished Hospitality team here at Stonebridge."
With a current portfolio of 12,000-plus rooms nationwide, Stonebridge is actively pursuing new expansion opportunities.
"The Las Vegas DoubleTree acquisition allows Stonebridge to step into a cash-flowing asset with renovation upside at an attractive all-in basis and represents our commitment to growing our national footprint," said Steve Kakaty, Stonebridge chief investment officer. "We are excited to be establishing a presence in the dynamic Las Vegas market and believe our execution of the planned renovation program will position the hotel as one of the premier branded hotel offerings in the Las Vegas airport submarket."
In 2021, Stonebridge hired Jim Luchars as senior advisor.