As a young man, Amir Ahmed was more interested in sports than in the career in medicine his family wanted for him. However, he parlayed that competitive spirit and focus on personal relationships into the skills he needed to succeed in business and achieve his current position as executive vice president for DISH TV, part of DISH Network Corp., and he shared his story in Asian Hospitality's Leadership Series.
One of the responsibilities in his current role is to oversee DISH's hospitality business. His leadership is paving the way for new technology offered in hotels to attract guests and improve efficiency not only for the hotel but also for the guest during their hotel stay. The company's new OnStream platform, provides personalized service to guests while reducing hotels' labor needs.
Through it all, he has remembered his heritage and drawn inspiration from it.
"I'm very proud to be Indian," Ahmed said. "I think the upbringing, the competitiveness within the family, how the parents brought us up, my brother and I, it's just go out there and put the best effort and work and then also treat your employees correctly and educate them and educate your partner."
His first snowfall
In 1966, Ahmed's parents and his older sister moved from Patna, in India's Bihar state, to Canada. Ahmed and his younger brother remained in India with their grandmother. In 1972, the entire family was reunited and moved to Chicago. It wasn't long after the family settled into a new routine when the reality of their move truly hit Ahmed.
"Imagine at that time, after living in India for eight years and moving to Chicago as an 8-year-old, I'd never seen snow, so it was amazing," Ahmed said.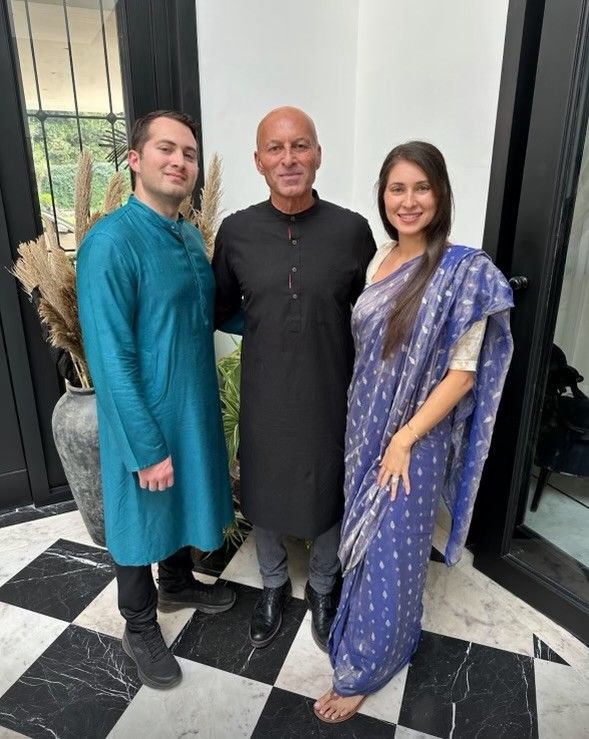 Even living in the U.S., Ahmed maintained his cultural foundation. Ahmed and his siblings occasionally visited and spent the summers in India with family members.
"That was so important for me, because it built that foundation, about family, about the culture in India, not becoming too Americanized, that was a big thing, and more importantly, to keep learning Hindi, the language," Ahmed said. "When I look back today, it's so important, being bilingual, being able to communicate."
The road to DISH
Ahmed's life was shaped by his upbringing, closeness to family not only in America but also India. Often his father would speak about the importance and need to build trust with not only family and friends but coworkers, partners and clients.
"I've always believed what my dad used to tell me, everything being equal, a friend is going to buy from a friend. I've always believed in that," he said.
In other words, Ahmed said, if you have two things that you are selling and they are identical and equal, you are always going to buy from a friend. His father bought the same car from the same man his entire life, even when the family moved away.
"He always wanted to work with the man he trusted, he knew and he called a friend. I've always believed in that," Ahmed said.
Following that philosophy, Ahmed eventually found his way toward his career with DISH. He joined the satellite TV company in its early days. During his career, he has witnessed the industry's transformation from the big dish analog to the small, digital dishes and now the expansion of its 5G network. During Ahmed's 30-year tenure, he said DISH has produced new and innovative ways to not only provide a quality service to people at home but with business partners in the digital streaming space, hospitality world and wireless frontier.
"It's been a great ride! [My experience with DISH has always paired nicely with my foundation and that culture that I] grew up with to work hard, be honest with folks, build great relationships with your partners and clients, listen to their needs, follow up in a regular timeline and give them good advice and good feedback," Ahmed said. "From there, I continued to progress within the company and so it's been a phenomenal journey."
Today, along with residential services, DISH serves more than 12,000 hotels with more than 1.3 million rooms throughout the U.S.
"We serve the majority of the brands and independents and that continues to grow," Ahmed said. "We've had tremendous growth year over year."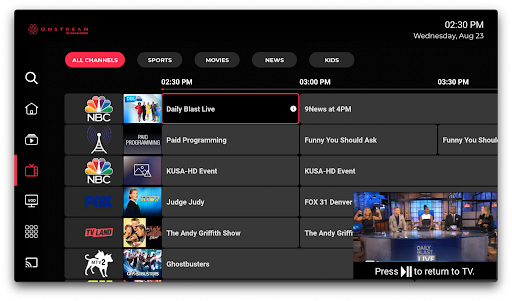 Ahmed also said DISH has placed a lot of focus on small, independent businesses and really worked on building those relationships. They're important, he said, and that focus has helped DISH grow with this segment.
DISH provides linear content a variety of channels, OTT services, local services, customizable packages and equipment to enhance the guest experience. It adheres to hotel brand guidelines.
"There's a huge transition going on in the hospitality industry," Ahmed said. "We work also very, very closely with our strategic partners, and they're out there really tailoring the exact need for each hotel. But when it's all said and done, it is truly about how do you make that hotel more efficient. How do you provide the best, greatest customer experience? That's what the guest wants, and how do you take that experience that the guest has at home where they can bring it into the hotel. You want it as similar as possible, so they feel comfortable, and that's our focus right now."
The future of guest services
In June, DISH Business introduced OnStream, a platform as a service package that delivers content to TV screens, displays and mobile devices to provide custom digital experiences for hotel management, staff and guests. Its customizable user interface allows guests to choose services such as checking out, room service, housekeeping  and more, according to DISH.
"It's really an open platform that integrates with the hotels' existing technology. It offers linear content, but let's just put it in perspective. Guests check into a hotel room, and the television is truly the central hub of that room. It always will be," Ahmed said.
In the past, guests simply channel surfed to find their shows, he said.
"Imagine a guest checking in and looking on their television in their hotel room the hotel's logo is present, maybe an image of the property," Ahmed said. "The guest's name, maybe a greeting, welcome the guest. Weather information, their loyalty status, their loyalty points, maybe a targeted offer for that guest or some promotion from the hotel, all that is available, OnStream provides that."
Along with improving guest satisfaction, OnStream saves labor costs for the hotel client, according to DISH. It interfaces with the hotel's property management systems to provide self-service actions, as well as to create on-screen advertising for property-centric dining, shopping, spas, special events, casinos and more. Soon, OnStream will access guest loyalty data to generate more personalized offers.
"In my role, I have gotten a chance to talk to a lot of hotel owners and partners," said Ahmed in a statement. "We listened to their needs, the ways to make their guests' lives easier and our product designers have developed a platform that does all of those things. It brings the comforts of home while on the go giving guests a chance to log into their streaming apps."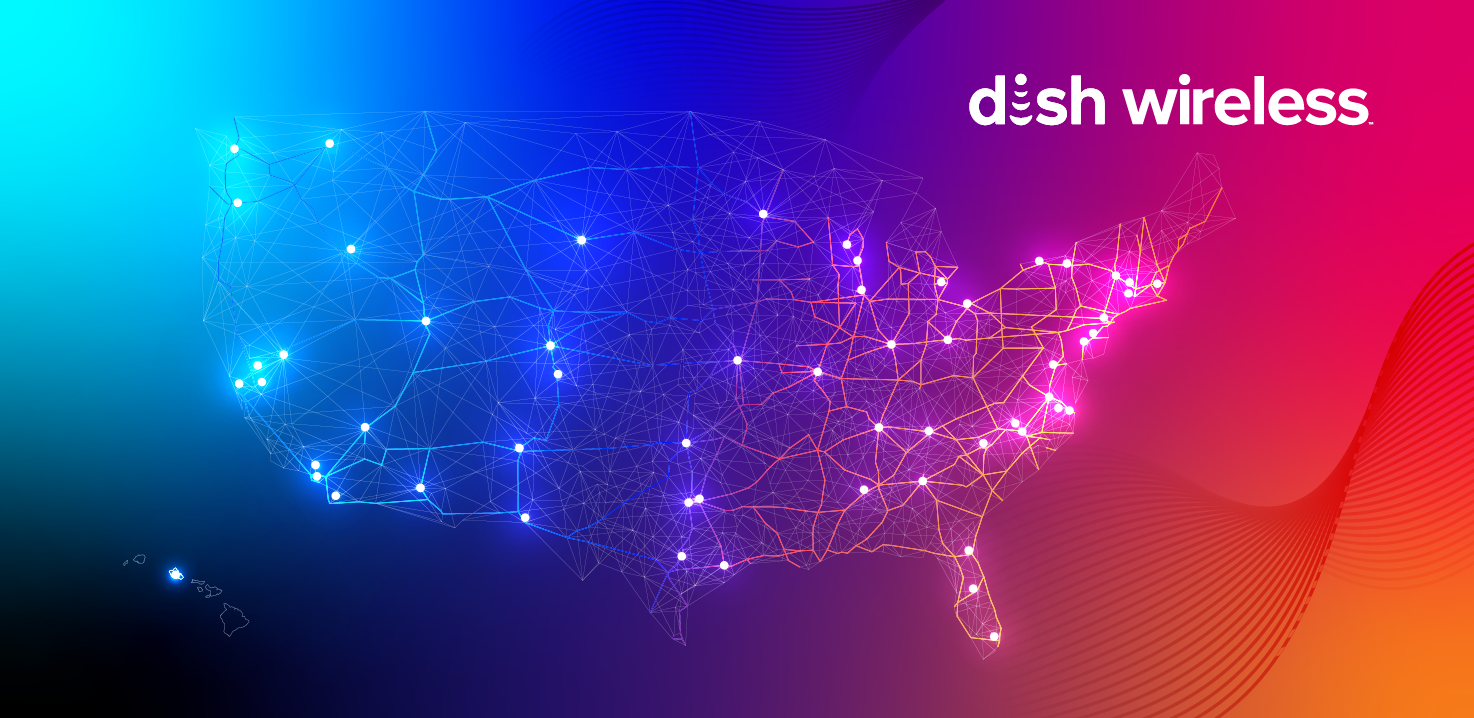 In his Leadership Series interview, Ahmed explained OnStream's benefits to hoteliers.
"You can prioritize that service, you can turn the room much faster, because you know in real time when the guest is checking out," he said. "In the U.S. right now, maybe around the world, labor is a big issue in the hospitality business. So, it makes their life a lot more efficient and that's what we're trying to accomplish."
Feedback from guests and hotels so far has been positive, Ahmed said.
"We've deployed it in some of the well-known brands around the country. It continues to grow every single month," Ahmed said. "I think over the next year or so, some of the big brands will see OnStream as the key feature for in-room entertainment."
Ahmed sees continued growth in DISH's future. As technology continues to change around the world, he said, DISH will continue to design and produce products that make sense for people and simplify their lives.
"We're focused on hospitality, we're focused on really bringing new products to life," Ahmed said. "We spent a lot of time with the brands. They have great ideas. And we have our own engineers, and we're trying to create the latest and greatest product."