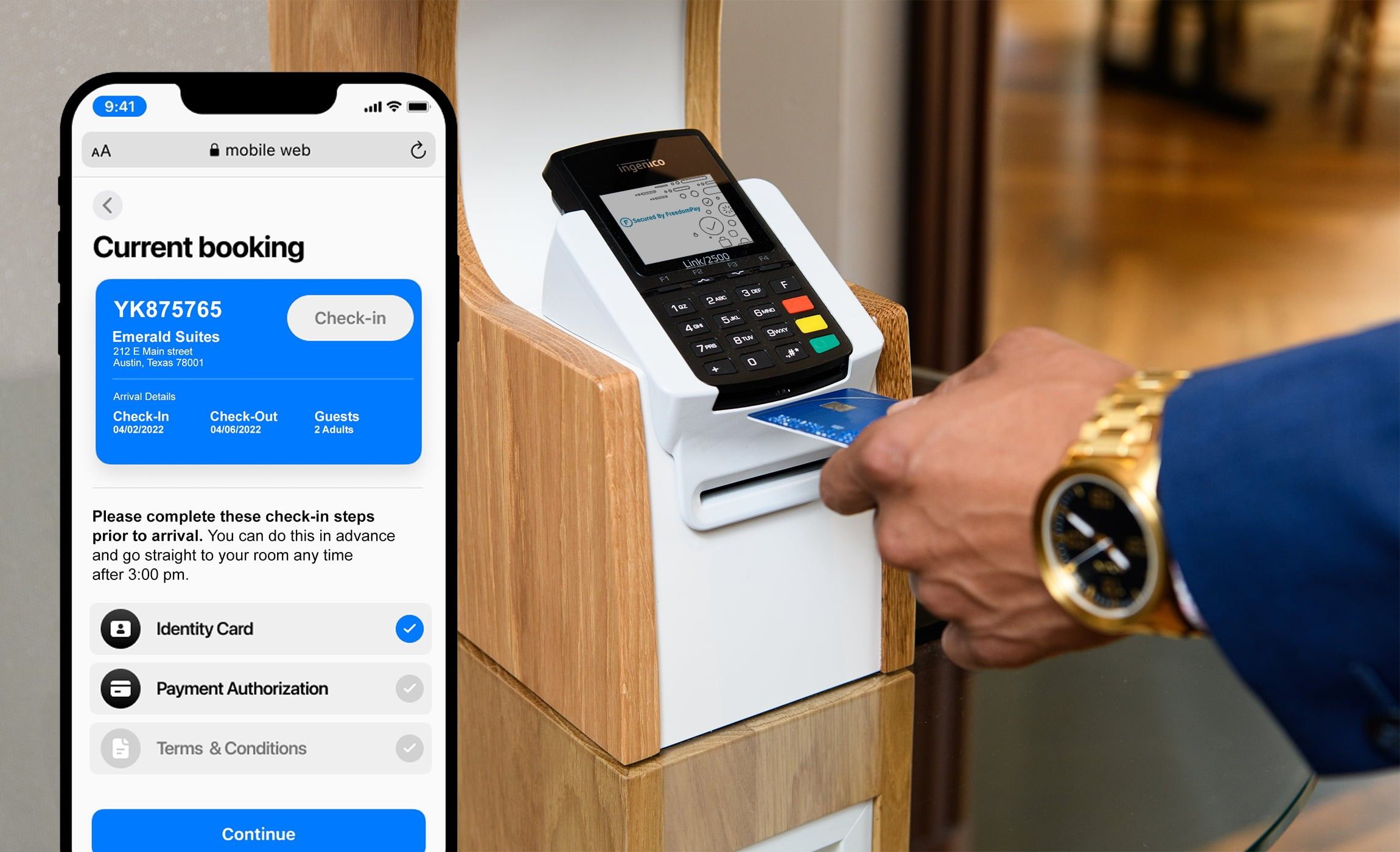 CONTACTLESS CHECK-IN TECHNOLOGY firm Virdee is now integrated with commerce technology platform FreedomPay. The companies will offer a PCI-validated, point-to-point encryption solution with EMV, NFC, currency conversion and real-time data capabilities.
The transition will help Virdee to offer end-to-end protection for credit card payments made through FreedomPay's cloud-based payments platform. It also provided FreedomPay compatibility with Virdee's check-in/check-out process with software for identity verification, payment collection, access control and remote support, according to Virdee.
"Our integration with Virdee offers our customers expanded options, flexibility and, most important, security," said Chris Kronenthal, president of FreedomPay. "We help streamline and simplify complex payment options, while providing a single flow of data to facilitate consumer insights and engagement for our hotel clients. We're proud to partner with best-in-class solution providers, like Virdee, as we work together to revolutionize hotel operations and guest-facing technologies."
Virdee claimed that owners and management companies using its platform can reduce costs at any property that requires front desk payment or access control services. It also enables the ability to purchase upgrades and order room service, making real-time transactional security and data protection essential, the company said.
"Virdee is happy to announce FreedomPay as our latest payment integration partner, extending the benefits of both of our companies to our mutual hotel customers," said Nadav Cornberg, co-founder at Virdee. "This integration further strengthens the protections we can offer FreedomPay users on the Virdee network, while growing our roster of trusted hotel payment platforms. Hoteliers and guests need to know that data is safe and transactions are secure at every stage of their journey, and Virdee and FreedomPay are working together to provide solutions."
In April last year, Virdee brought in new funding that increased its total seed money to $4 million. Rajiv Trivedi, former brand president for Wyndham Hotels & Resorts Inc.'s La Quinta Inn and chairman of TST Capital, is a founding investor in the company.