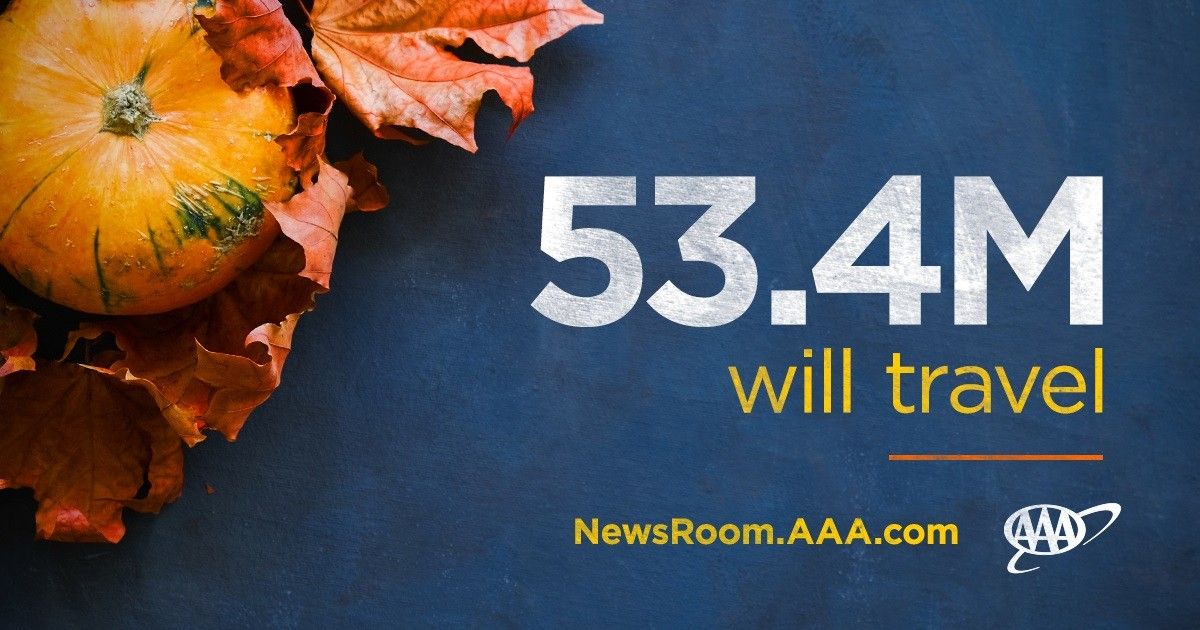 A HUGE SURGE is expected in Thanksgiving travel this year compared to last year when the COVID-19 pandemic was still active, according to two reports. Recovery of air travel, lifting of restrictions and increase in consumer confidence are cited as reasons behind this spike in travel this week.
This year's forecast marks the highest single-year increase in Thanksgiving travelers since 2005, bringing travel volumes close to pre-pandemic levels in 2019, according to AAA Travel. As many as 53.4 million people are expected to travel for the Thanksgiving holiday, up 13 percent from 2020. This brings travel volumes within 5 percent of pre-pandemic levels in 2019.
With 6.4 million more people traveling this Thanksgiving coupled with the recent opening of the U.S. borders to fully vaccinated international travelers—people should prepare for roads and airports to be noticeably more crowded, the travel agency said in its forecast.
Meanwhile, a survey by Motel 6 through SWNS Media Group, of 2,000 individuals, found that 82 percent of holiday travelers believe it is important to spend that time with loved ones. The average traveler will be journeying more than 600 miles between Thanksgiving and New Years to reach their destinations, the Motel 6 fourth annual holiday survey said.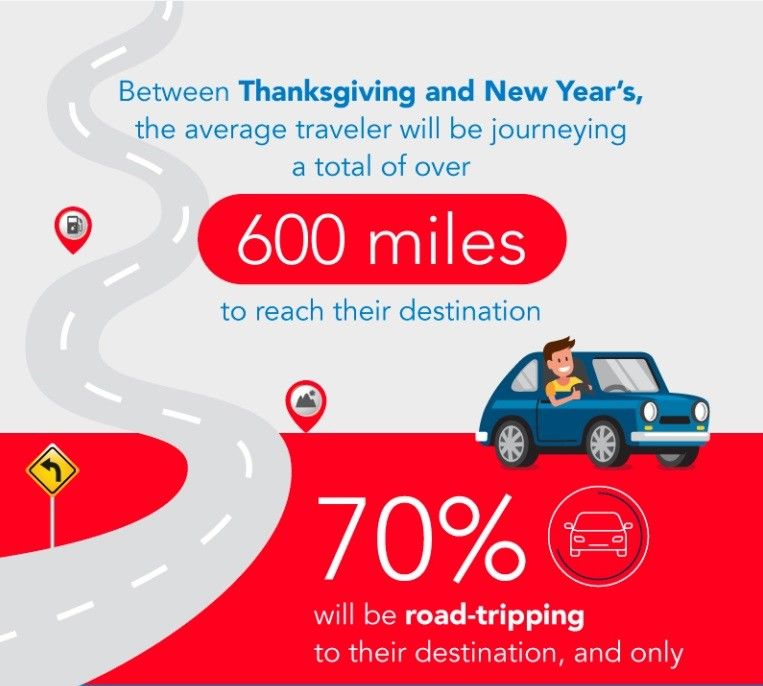 Nearly 70 percent of those planning to travel for the holidays this year will be driving to their destination. One in three, or 32 percent, stayed home last year. Nearly half say they'd consider staying at a hotel or rental for privacy, the survey said.
"We are thrilled to see the continued resurgence in travel across North America," said Rob Palleschi, CEO of G6 Hospitality, parent company of the Motel 6 brand.
Last year, the winter surge of COVID-19 cases dampened Americans' Thanksgiving plans, usually one of the busiest travel weekends of the year.
"This Thanksgiving, travel will look a lot different than last year," said Paula Twidale, senior vice president, AAA Travel. "Now that the borders are open and new health and safety guidelines are in place, travel is once again high on the list for Americans who are ready to reunite with their loved ones for the holiday."
According to AAA Travel, as many as 4.2 million Thanksgiving holiday travelers will take the air route this year, up by 80 percent when compared to last year and down just 9 percent two years ago. As massive 262 percent jump to 1 million is expected in number of people who use bus, train or cruise for travel Thanksgiving when compared to just 281,000 last year. The travel agency has predicted that 48.3 million people will travel in their vehicles this year, up by 8 percent from 44.5 million last year and down 3 percent in 2019.
AAA Travel said that the average lowest airfare is 27.3 percent less in 2021 than last year coming in at $132. The agency said that mid-range hotel rates have increased about 39 percent, with average nightly rates ranging between $137 and $172.
"Thanksgiving is one of the busiest holidays for road trips and this year will be no different even during the pandemic," said Bob Pishue, transportation analyst at INRIX. "Drivers around major metros must be prepared for significant delays, especially Wednesday afternoon. Knowing when and where congestion will build can help drivers avoid the stress of sitting in traffic."