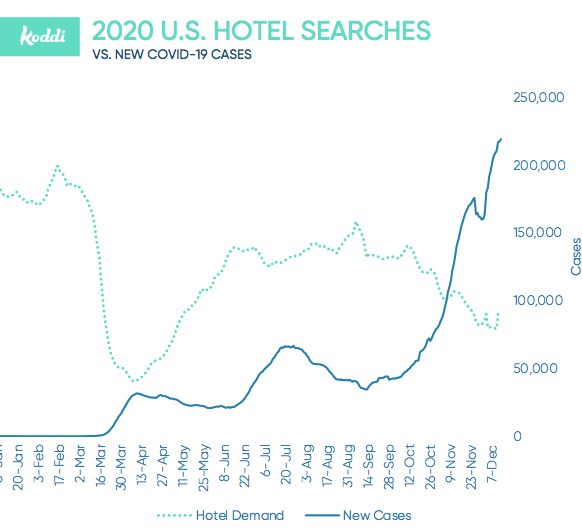 THE HOLIDAYS DID bring some increase in demand for U.S. hotels, albeit still less than previous years, according to online booking research firm Koddi. Indications are a recovery is taking place, but the recent surge in COVID-19 cases is still inhibiting business.
Demand rose 0.3 percent during the week ending Dec. 7 following a 10.7 percent increase the week before, according to Koddi and based on internet searches for hotels. In the three weeks leading up to Christmas the average booking window saw significant growth, similar to a boost seen in the weeks before Thanksgiving.
"After hotel demand declining sharply at the end of November, demand is showing some signs of recovery," the agency said in a statement.
The holiday demand growth comes after months of decline since late September. It was the first time since the end of August that growth occurred in back-to-back weeks.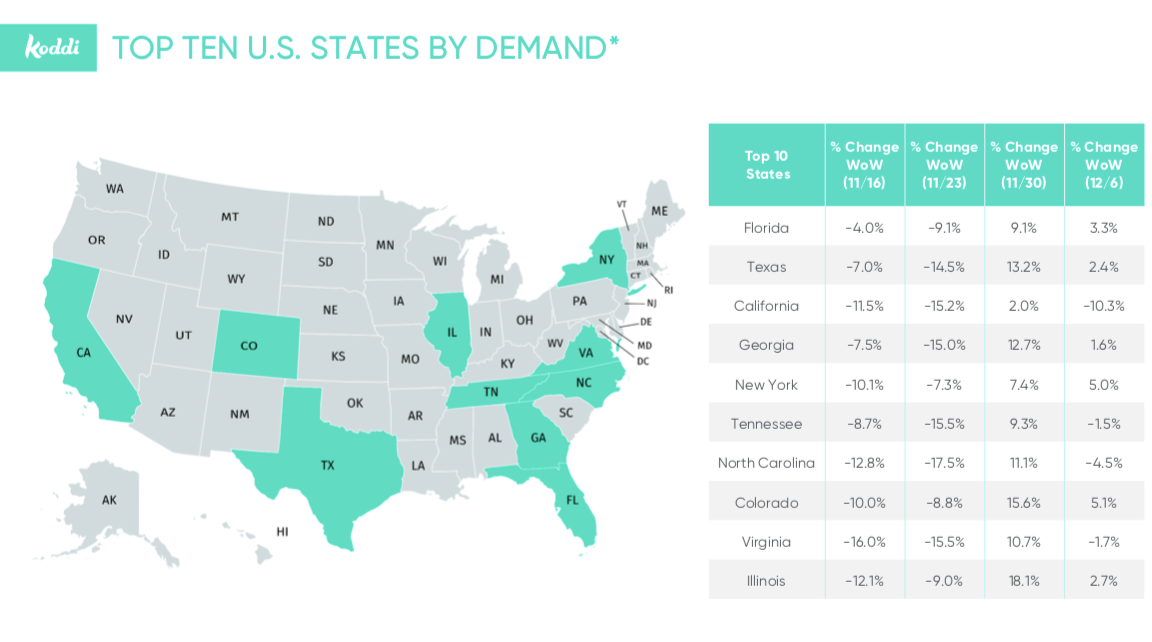 The top ten states for hotel demand are Florida, Texas California, New York, Tennessee, Georgia, North Carolina, Virginia, and Illinois.
Previously, AAA Travel's forecast and a survey from the American Hotel & Lodging Association found that substantially fewer people planned to travel during the holidays compared to previous years. AAA forecasted that 84.5 million Americans would travel from Dec. 23 through Jan. 3, about 34 million fewer than last year and a 29 percent decline. And AHLA's survey of 2,200 adults conducted in November found that 69 percent of Americans did not plan to travel for the holidays and in both cases the recent surge in COVID-19 cases was cited as the reason.
The actual numbers of holiday travelers have not yet been released, but reports from just before Christmas indicated air travel at  least was much higher than expected.