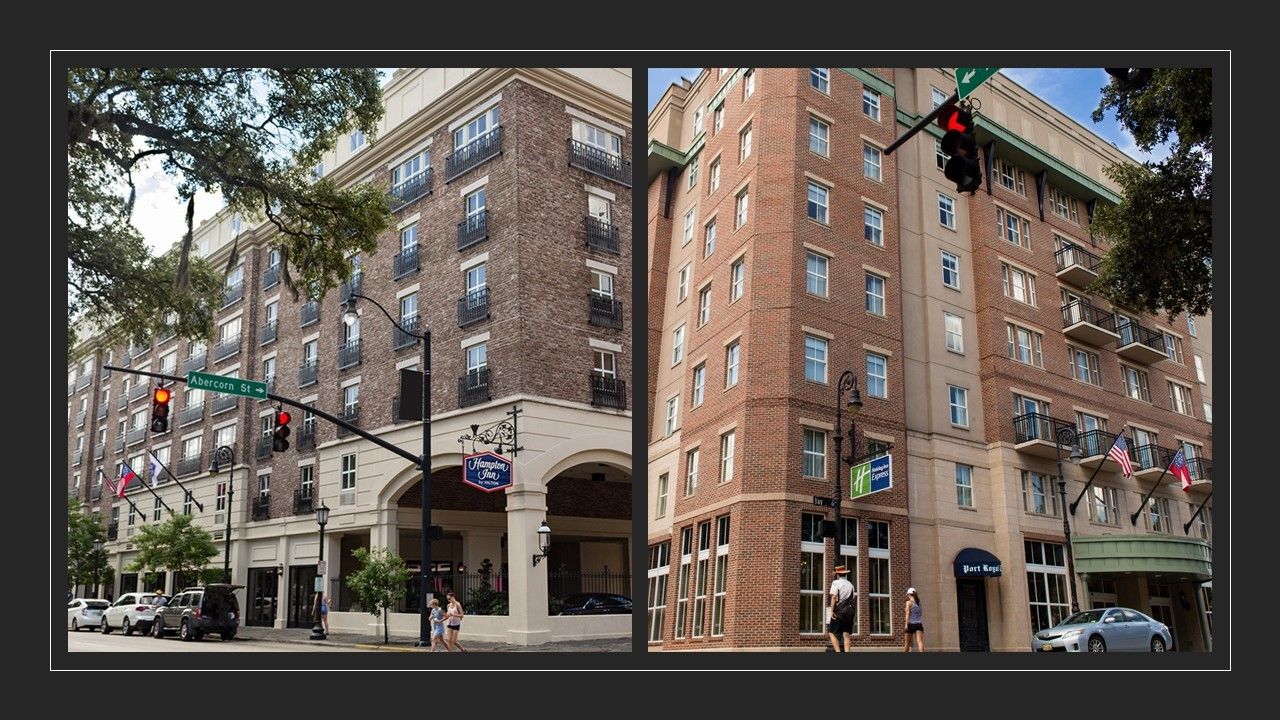 NOBLE INVESTMENT GROUP recently acquired two hotels in Savannah, Georgia. The hotels are the Hampton Inn Savannah Historic District and Holiday Inn Express Savannah Historic District.
Atlanta-based Noble, led by Mit Shah as CEO, acquired the hotels because of their position in Savannah's historic district. The city recently was named Travel + Leisure magazine's No. 3 Top City in the U.S. and included on TIME's list of The World's Greatest Places of 2021.
The 7-floor, 143-room Holiday Inn Express has 2,765 square feet of meeting space, a rooftop pool and the Port Royal Tavern in the lobby. The 147-room Hampton Inn has an outdoor pool, a fitness center and a business center.
In the historic district, the hotels are near museums, historic landmarks, mansions, and monuments from the Revolutionary and Civil War eras. Both hotels are on East Bay Street across the Savannah River from the Savannah Convention Center and River Street shopping and entertainment area.
Other real estate projects nearby include the recently completed mixed-use Plant Riverside District on River Street and the multi-phase Eastern Wharf development, which includes luxury residential units and office space to the city.
Noble has owned hotels in Savannah before, but the new acquisitions mark a return to the market.
"Noble has made nearly $1 billion of hotel investments over the last twelve months and continues to pursue assets in strong growth markets like the Savannah Historic District," Shah said.
In December, Noble acquired the newly built Residence Inn by Marriott Charlottesville Downtown, Hyatt House Tallahassee Capitol | University and the Hampton Inn & Suites Tallahassee Capitol | University. Shah said the hotels are in strong growth markets with a mix of business and leisure demand generators.
The Residence Inn is in Charlottesville, Virginia, near the 27,000-student University of Virginia, the 631-bed UVA Medical Center and Thomas Jefferson's home at Monticello and the Monticello Wine Trail. The Hyatt House and the Hampton Inn & Suites are in Tallahassee, Florida, the state's capital.