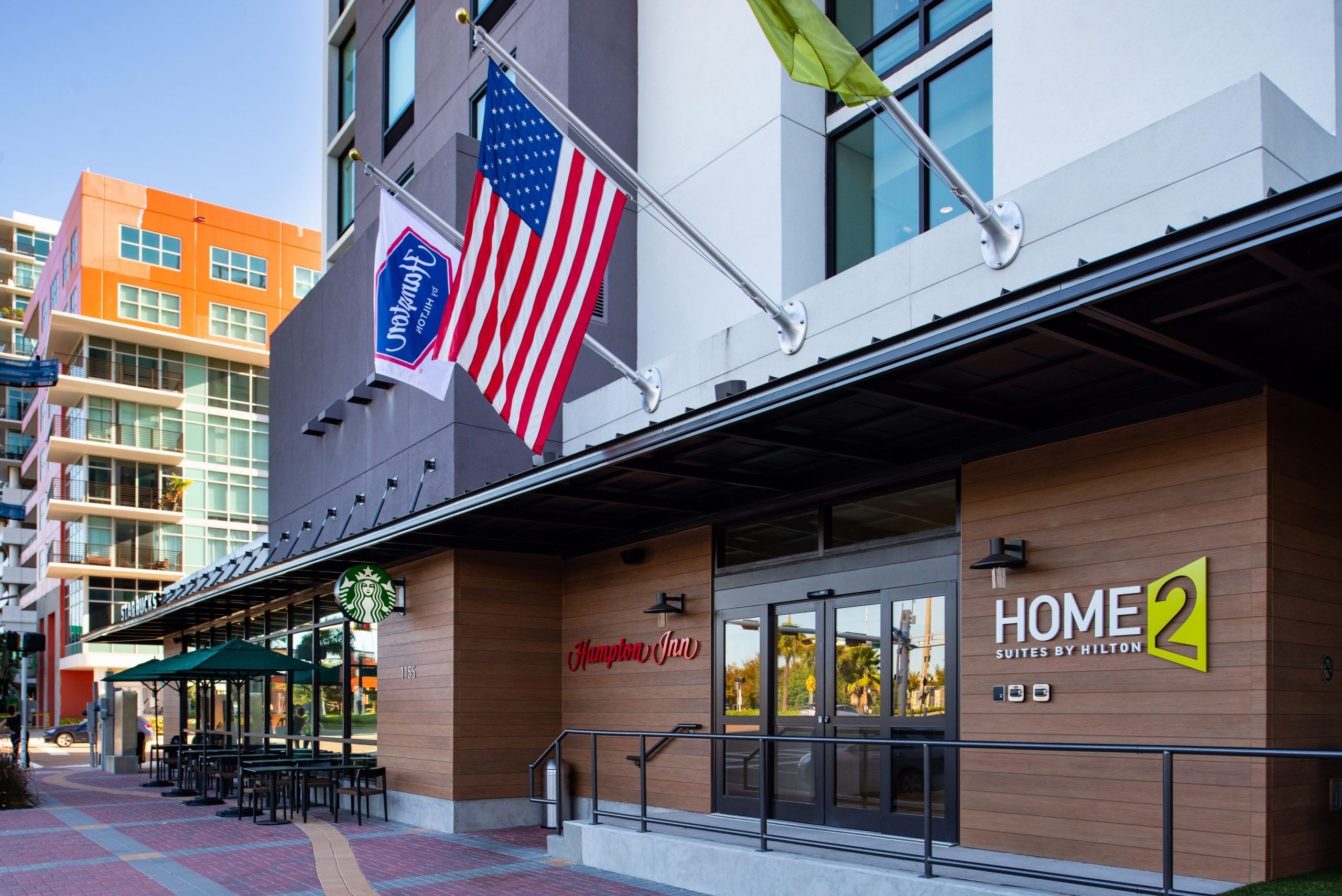 NOBLE INVESTMENT GROUP has acquired a dual-brand Hampton Inn and Home2Suites by Hilton hotel in Tampa, Florida. The hotel also has a Starbucks coffee shop in the building on the first floor.
The newly built hotel, opened in July, has 116 rooms on the Hampton Inn side and 97 rooms on the Home2Suites side. It is in Tampa's Downtown Channel District, which includes 6.5 million square feet of office space, the 1,000-bed Tampa General Hospital and the 600,000 square foot Tampa Convention Center.
The Channel District is connected to Water Street, a $3 billion, 9-million-square-foot development that includes the 350,000 square foot campus for the University of South Florida School of Medicine. Eventually it will have more than 2.3 million square feet of new office space and 3,500 residential units.
Construction on the Water Street project began in 2016. Other developments include the 519-room JW Marriott Tampa Water Street with 26 floors and 100,000 square feet of ballrooms and meeting space. It also recently opened the Heron housing development that includes a rooftop pool, an outdoor kitchen and barbecue areas and a concierge staff to assist residents with projects and activities.
The Hampton Inn/ Home2Suites property also is near the Tampa Cruise Port, Sparkman Wharf, Florida Aquarium, and Amalie Arena.
"Tampa's diversified demand and pro-business climate have made the city one of the top-performing lodging markets in the U.S. during the Post-COVID Recovery and the #3 U.S. City for Net Migration in 2020," said Ben Brunt, Noble's chief investment officer. "The Hampton Inn and Home2 Suites Downtown are high-quality assets that are positioned at the epicenter of Downtown Tampa's exciting growth."
In February, Noble, led by Mit Shah as CEO, opened the Element Nashville Vanderbilt West End in Nashville, Tennessee. That 175-room hotel is on City Boulevard near Vanderbilt University, Music Row, and Ryman Auditorium. Vanderbilt University Medical Center also is near.