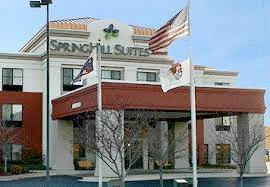 NEXGEN HOTELS HAS acquired the SpringHill Suites by Marriott Chicago Bolingbrook in Chicago. The company, led by Chris Patel as principal, plans to fully renovate the hotel.
The 82-suite hotel is in Bolingbrook a suburb of Chicago, near Chicagoland Speedway, Harrah's Casino, The Promenade at Bolingbrook, Pelican Harbor Indoor/Outdoor Aquatic Park, downtown Chicago and other shopping, dining and entertainment businesses.
Renovation work on the hotel will begin in December. The hotel's amenities include an indoor swimming pool and a fitness center.
"When renovations are completed, we expect the hotel to appeal to travelers coming to the Chicago area seeking a well-known brand with modern amenities," Patel said.
In December, The SpringHill Suites by Marriott San Diego Carlsbad opened in Carlsbad, California. It is owned and managed by DKN Hotels of Irvine, California, led by Kiran Dahya as CEO.