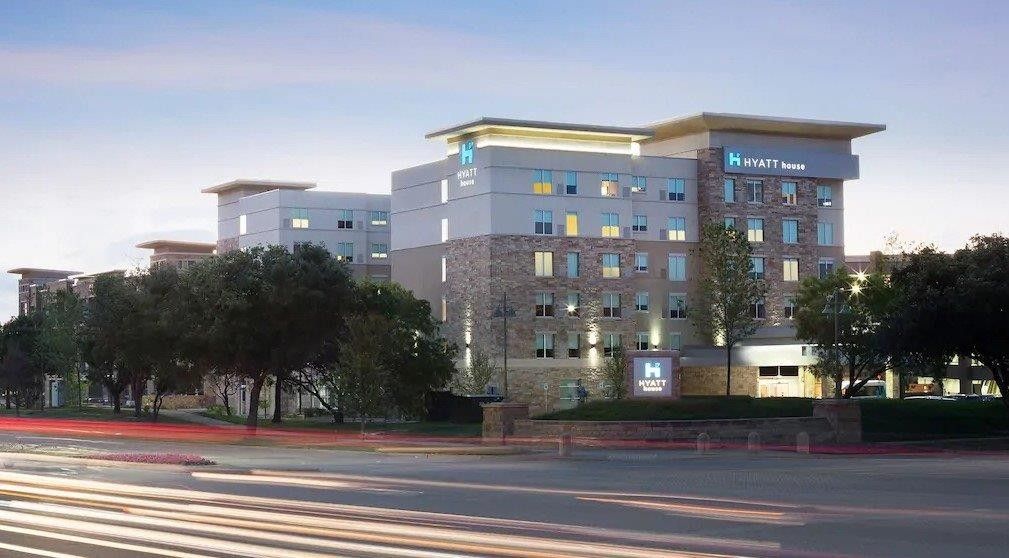 JUST A WEEK after opening a new Hyatt House hotel in Oregon, NewcrestImage has sold its Hyatt House near Dallas. Proceeds from the sale will go to fund new acquisitions.
NewcrestImage, based in Dallas, sold its 132-suite, six-floor Hyatt House in Frisco, Texas, to a hotel group based in the northeastern U.S.  NewcrestImage built the Frisco Hyatt House, which opened in March 2016.
"This sale demonstrates that despite the upheavals of COVID, a well-positioned asset in a strongly-performing market has attractive investment appeal," said Mehul Patel, chairman and CEO of NewcrestImage. "Our company constantly evaluates how we can best add value and boost profitably for our investors.  Proceeds of the Frisco transaction enable us to move ahead promptly and efficiently with additions to our portfolio of new properties and new opportunities in new markets."
Last week, the company opened its 125-room, 5-floor extended-stay Hyatt House in Beaverton, Oregon. That hotel is a joint venture developed by NewcrestImage and Canterbury Hotel Group led by Arvind Patel as CEO.
The new Hyatt House is near Beaverton's city hall, the 550-seat Patricia Reser Center for the Arts, the Tualatin Valley and Cooper Mountain Nature Park. Also close are corporate headquarters for Nike, Reser's Fine Foods and optics manufacturer Leupold & Stevens.
NewcrestImage also opened a Canopy by Hilton upscale hotel in the Frisco Station "lifestyle hotel campus" development in June. The four-brand, 600-room development includes the 150-room, seven-floor Canopy, an AC Hotel and Residence Inn dual-brand with 150 rooms each that opened in 2019, and a 150-room Hyatt Place still to be constructed.
"The opening of this Canopy symbolizes the story of hospitality's comeback around the country and around the world," Patel said after the opening of the Canopy.  "Our company's commitment to serve travelers is not a victim of coronavirus, and we have many hygiene procedures in place so guests can feel safe, comfortable, and special."
Dallas-based NewcrestImage owns and operates 30 hotels nationwide, including through its private real estate funds.