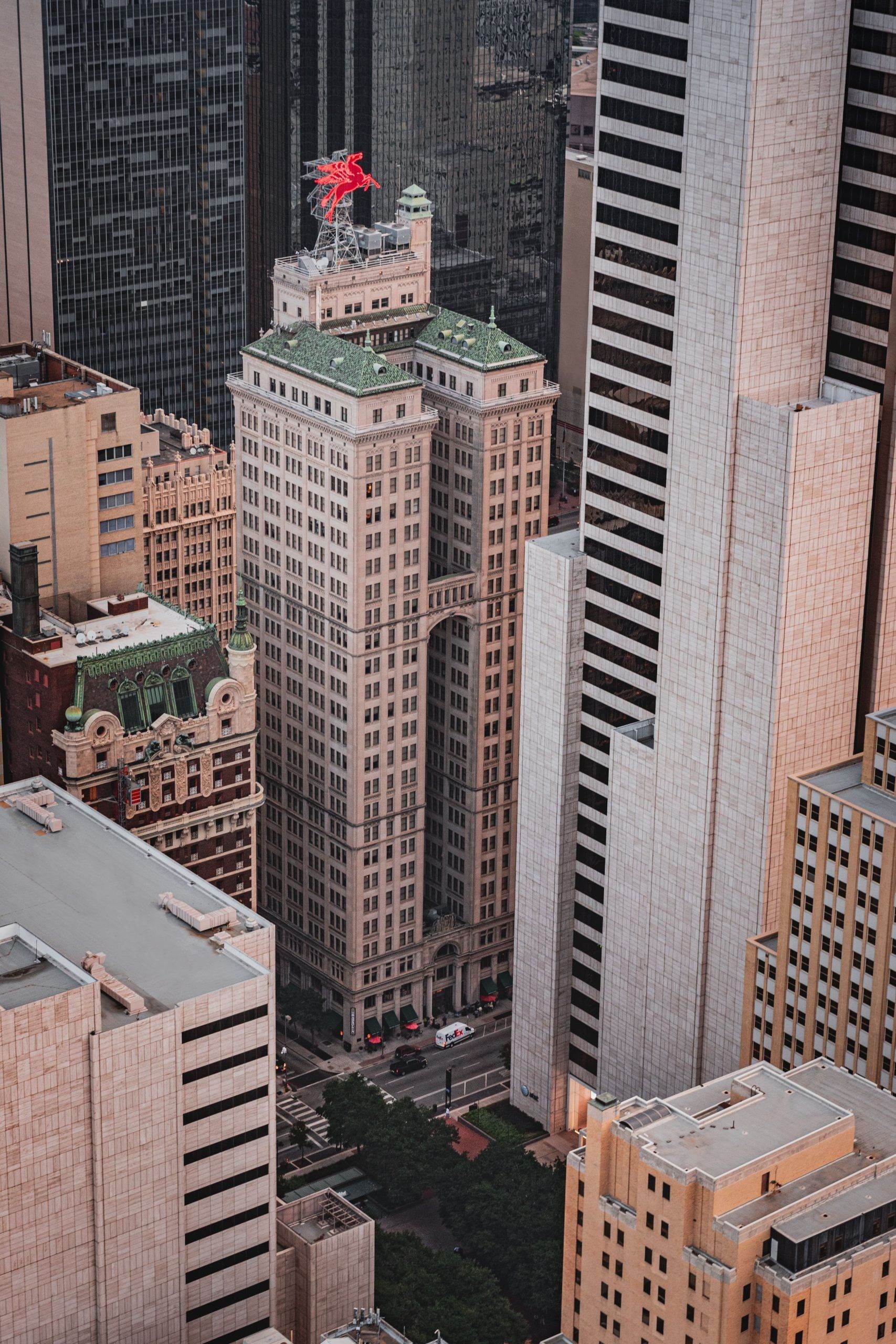 AS THE FIRST investment for its recently announced $100 million real estate fund, NewcrestImage has purchased the Magnolia Hotel in downtown Dallas. The company, which is based in Dallas, purchased the historic building from Denver-based Stout Street Hospitality.
Opened in 1922 as the headquarters offices for Magnolia Petroleum, the 325-room, 29-floor Magnolia Hotel was the city's first skyscraper and the first high-rise in the United States to have air conditioning.  It is listed on the National Register of Historic Places and opened as a luxury boutique hotel in 1999.
The hotel is across from the 37-floor world headquarters of AT&T and the $100 million AT&T Discovery District, a shopping, dining and entertainment development. The Discovery District features a 30-foot diameter interactive "walk-in" sculpture and a 104-foot high media wall for watching sports, movies and music events. The hotel features a library, a restaurant, two lounges and 11 meeting rooms, that range from 230 to 3,500 square feet.
"Rooted in history and ready to be reinvented for the future – that describes this hotel, and also our entire hospitality industry right now," said Mehul Patel, chairman and CEO of NewcrestImage.  "The Magnolia Hotel is an especially relevant and significant opportunity for us because it continues two important corporate commitments – re-energizing downtown Dallas and revitalizing historic buildings."
NewcrestImage's real estate investment fund has raised more than $25 million since being announced on Jan. 4. In March, prior to the COVID-19 pandemic, the company said it was  raising $250 million for investment in acquisitions, new-build projects, and adaptive re-use of historic buildings as part of a billion-dollar expansion it announced in 2019.
The company also owns three other hotels within three blocks of the Magnolia, including the 176-room Hampton Inn & Suites which became the largest Hampton in the city when it opened in 2016 in the 18-floor former Allen Building, originally built in 1923. The other two hotels are a 128-room AC Hotel and a 121-room Residence Inn in a dual-branded 21-floor hotel housed in a building first opened in 1956 as the Mercantile Commerce Building.
"Our team doesn't just change historic buildings into modern hotels – we change the entire hotel experience for travelers," explained Patel.  "We create an intimate, comfortable, and safe feeling in the heart of a busy urban environment."
Other renovations of historic buildings by NewcrestImage include the Courtyard by Marriott in downtown Amarillo; the SpringHill Suites / TownePlace Suites dual brand in New Orleans; and two AC Hotels by Marriott – one in downtown Houston and another in the New Orleans French Quarter.
More recently, the company opened a new AC Hotel in Phoenix. It is considering various luxury re-branding options for the Magnolia Hotel, Patel said.