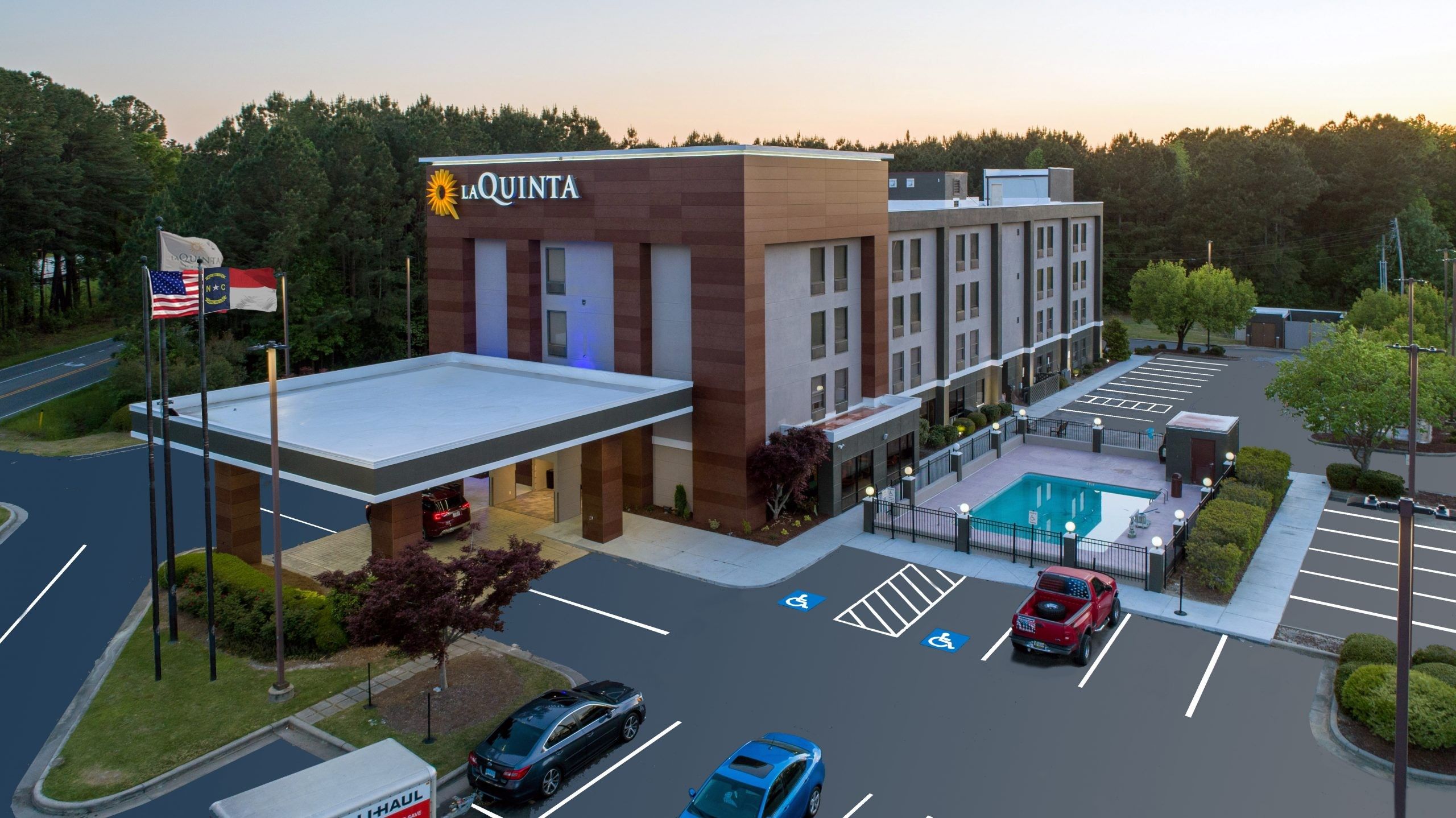 La Quinta by Wyndham Selma is now open in Selma, North Carolina. Owned by Jay Sai Corp., it is the 120th hotel to open using the La Quinta Del Sol prototype.
The 80-room hotel is near Raleigh-Durham International Airport and Smithfield Community Park. Amenities include an outdoor pool.
Another Del Sol hotel is expected to open in Galveston, Texas, this summer, according to Wyndham. There are 175 La Quinta hotels in the development pipeline and openings scheduled this year in several markets, such as Nashville, Tennessee; Santa Cruz, California and Denver.
"This is a milestone opening for the La Quinta by Wyndham brand, and we're proud to unveil this innovative new property," Krishna Paliwal, Wyndham's president of La Quinta and head of architecture, design, and construction, said regarding the Selma hotel. "We've seen huge demand for this stylish, modern, prototype, which offers a comfortable stay with contemporary rooms and thoughtful amenities for guests. It's a great investment opportunity for hotel owners."
Wyndham acquired La Quinta in 2018 and since that time it has executed 122 new franchise contracts for the brand. The brand has gained RevPAR index points during the pandemic, the company said.
In August, Wyndham expanded its Wyndham Direct booking and billing service previously used by La Quinta to include Super 8 by Wyndham and Days Inn by Wyndham hotels in the U.S.