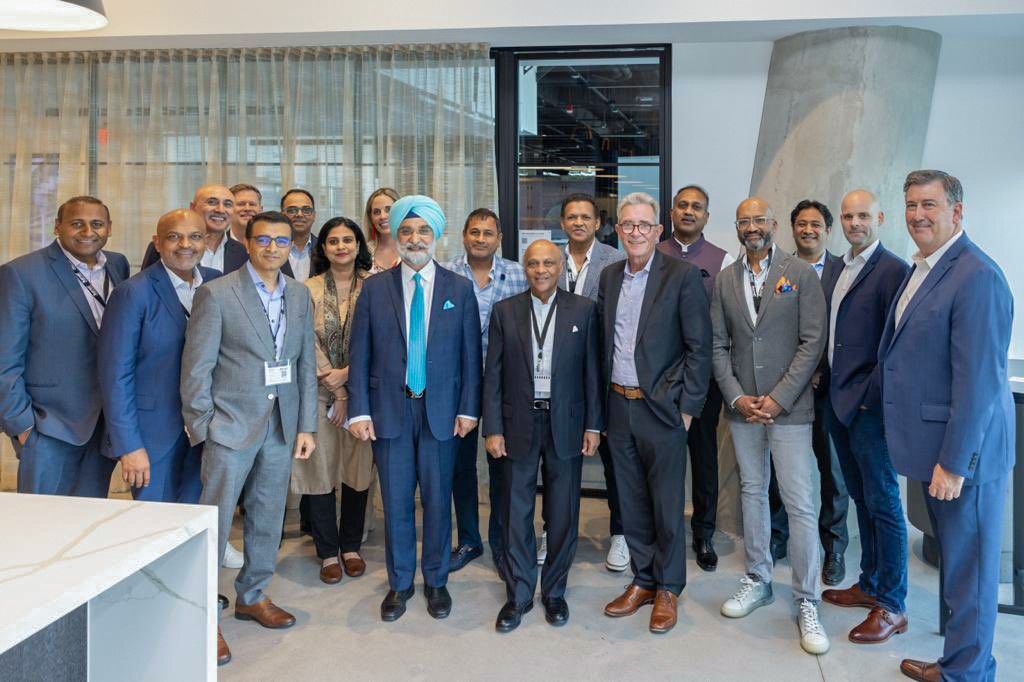 Indian Ambassador to the U.S., Taranjit Singh Sandhu, recently attended a Marriott leadership reception in Washington ahead of Indian Prime Minister Narendra Modi's state visit to the U.S. from June 21-23.
"Marriott and several Indian American hotel owners in the U.S. are growing their portfolios in India. Tourism and hospitality sectors in India hold huge potential," Sandhu expressed in a tweet.
Meanwhile, major U.S. hotel brands, including Marriott International, Hilton Worldwide and Radisson Hotel Group, have solidified their expansion plans in India.
In April, Marriott International announced plans to expand its presence in India, aiming for 250 properties by 2025, including both operational and upcoming hotels. The company targets to cover more than 50 cities, creating 10,000 new jobs.
Similarly, U.S. major Hilton Worldwide also announced the debut of Waldorf Astoria in India, with Jaipur as the first destination. This addition expands Hilton's portfolio to six brands, including 24 operating and 13 upcoming hotels and resorts in India.
Furthermore, Radisson Hotel Group also revealed its entry into the Indian market with the luxury lifestyle brand, Radisson Collection in April. The first hotel will be located in Hyderabad, with 300 rooms and expected to open by Q2 2026. Radisson aims to have 15 Radisson Collection hotels in India within the next 5-7 years, while already operating over 50 such hotels in the UK, Germany, Italy, Spain, and Turkey since 2018.
According to Rikant Pittie, co-founder of EaseMyTrip, the potential contribution of the tourism industry to India's economy in 2022 exceeded $15.9 trillion (approximately $215 billion USD), marking a 1 percent growth compared to 2019. Additionally, the sector is expected to create 35 million jobs, reflecting an 8.3 percent increase from the previous year.
Modi euphoria
Modi will be joined by prominent Indian-Americans on June 21 at the UN complex in New York City for the grand International Yoga Day event. He is also scheduled to deliver an address to a joint session of Congress on June 22. On June 23, Vice President Kamala Harris and Secretary of State Tony Blinken will host a luncheon in his honor.
Sandhu said that there is now even greater interest in India, particularly among Congressmen and Senators, as reflected in their statements. "They are eagerly anticipating the Prime Minister's vision for the U.S.-India partnership, as well as his perspectives on various other aspects," he said.
"The State Visit signifies the highest level of respect and regard that the U.S. can extend to India and its prime minister," he added.
Additionally, Modi will address U.S. diaspora leaders at the Ronald Reagan Building in Washington DC on the same day. The event, hosted by the United States Indian Community Foundation, highlights the Indian diaspora's significant contribution to India's growth.
AAHOA leaders will meet with Modi, highlighting the significance of collaboration and cultivating a mutually beneficial U.S.-India relationship. The association expressed gratitude to House Speaker Kevin McCarthy and lawmakers for extending an invitation to Prime Minister Modi.
"The hotel industry plays a crucial role in the U.S. economy, serving as a gateway to opportunities for numerous first- and second-generation immigrants, particularly from India," said Bharat Patel, chairman of AAHOA. "As the most populous country in the world and the crossroads of the Indo-Pacific region, India is a critical player on the world stage and an important U.S. ally. As members of the Indian diaspora, we look forward to welcoming Prime Minister Modi to the United States and to strengthening the relationship between our countries."
Earlier this year, a delegation of AAHOA members joined Indian dignitaries and leaders for business meetings to foster a mutually beneficial relationship between the U.S and India.