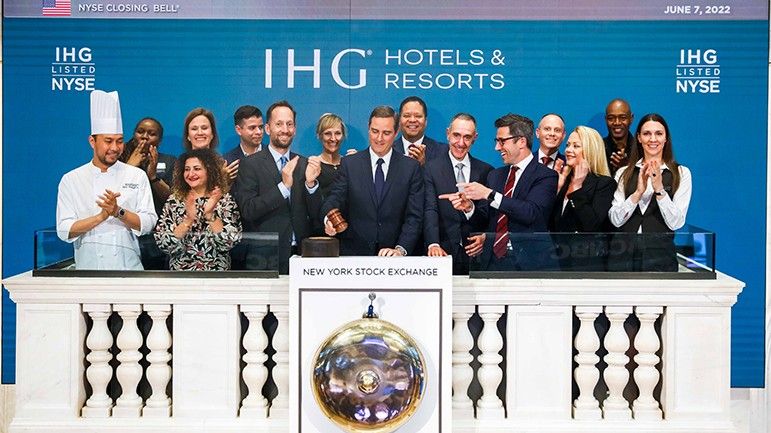 IHG HOTELS & RESORTS recently reached two milestones. The first was opening its 6,000th hotel, and the next was the opening of 25 Holiday Inn Express Hotels with its new Formula Blu 2.0 design.
The 6,000 Club features a collection of newly opened hotels with a global reach of 17 brands. It was was commemorated by IHG CEO, Keith Barr, at the New York Stock Exchange on June 7 when he rang the bell to signal the close of trading, a statement said.
The new additions to its portfolio in the past five years include luxury & lifestyle brands Six Senses, Regent and Vignette Collection; Premium brand, voco hotels; Essentials brand, avid hotels; and Suites brand, Atwell Suites. Hotels in the 6,000 Club included the Candlewood Suites Nashville South, owned by Minesh Deva, and Hotel Indigo NYC Wall Street, owned by Atlas Hospitality led by Raj Guru as managing member and director of development, Vinod Chand as managing member and systems director and Paul Patel as director of operations.
"I'm incredibly proud of our IHG Hotels & Resorts teams for reaching a milestone of 6,000 hotels open around the world and would like to thank our owners for their collaboration and our guests for their love and trust in our brands. Every single property we open is a cause for celebration as we offer guests unrivaled experiences in amazing locations and give owners even more reasons to work with us," Barr, said. "Our new partnerships will connect more of our IHG One Rewards members with memorable moments, as travel continues to return. With over 1,800 hotels in our pipeline, I'm looking forward to IHG's next chapter of growth and to celebrating plenty more milestones to come."
The company announced a series of multi-year sports and entertainment partnerships for IHG One Rewards members that will connect travelers at events around the world, including Major League Soccer, European Professional Club Rugby and music festivals across the US and UK.
According to the statement, IHG is set to grow its portfolio by a further 30 percent, with more than 1,800 hotels already in its development pipeline.
Formula Blue 2.0
Recently, IHG Hotels & Resorts opened more than 25 Holiday Inn Express properties featuring its Formula Blue 2.0 interior design across the U.S. and Canada.
It first released the Formula Blue design in 2014, bringing the now familiar trademark elements of open check-in, enclosed breakfast bar, and guest room refreshment zone to hotel owners and millions of travelers. Formula Blue has been the most popular design initiative in the brand's 30-year history and is now in more than 1,200 hotels in North America.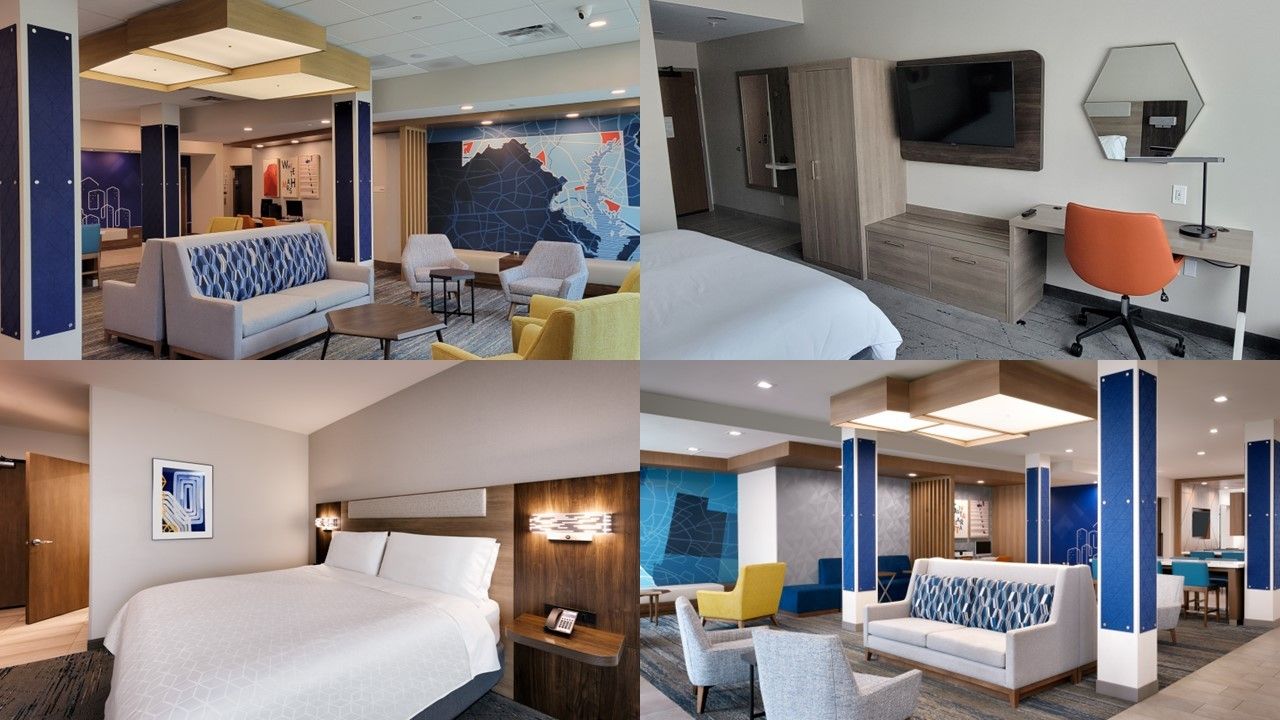 "Holiday Inn Express is our fastest growing brand because of our focus on investing in a design and brand experience in areas where it matters most to guests. We're focused on making design changes that, based on consumer insights, impact booking decisions and continue to offer great owner value," said Stephanie Atiase, vice president, Global Brand Head for Holiday Inn Express.
"I have owed hotels for 14 years and partnered with IHG for much of that time. In fact, one of our first hotels when my dad and I started our company was an IHG property. My Holiday Inn Express has performed strongly as an investment and is popular for travelers coming through the Valencia-Santa Clarita market," said Neil Patel, owner, Holiday Inn Express & Suites Valencia-Santa Clarita in Valencia-Santa Clarita, California. "Working with IHG to upgrade our property to the next iteration of the Formula Blue design was a great experience and I love welcoming guests into our new and improved spaces. As a regional owner, I really appreciate the cost savings aspect that Formula Blue 2.0 delivered without sacrificing the quality provided to the owner."
Keyur Patel, owner of the Holiday Inn Express White Marsh in White Marsh, Maryland, said the hotel remains a more than just a business.
"Like many of my fellow owners, my brother Ketul and I grew up in the hotel business and it's still a family business for us today. We built our very first Holiday Inn Express in 1999, and our strategy has always been to build and operate quality hotels," Keyur said. "My wife Heeral and I worked closely with the IHG team to incorporate the Formula Blue 2.0 design at the new White Marsh hotel and the results have been fantastic. Our favorite part is the public area which now has regionalized artwork done in a programmatic way. The entire design just feels better."