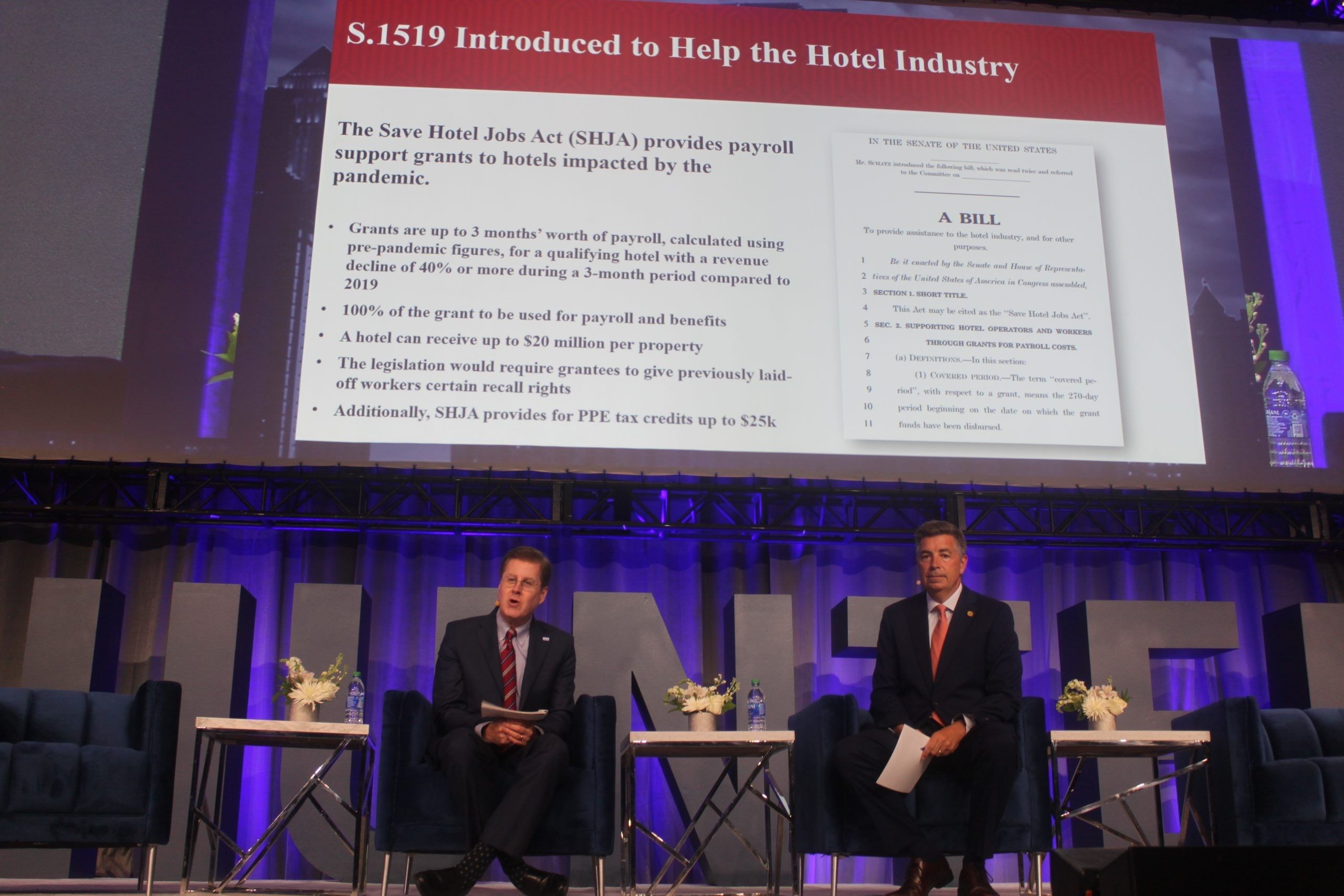 DESPITE RECENT GAINS of jobs in the leisure and hospitality sector, industry associations say the sector's employment status remains critical. They continue to press support for proposed legislation such as the Save Hotel Jobs Act to help stabilize hotel payrolls.
In April, the L&H industry gained 331,000 jobs, higher than the 266,000 added to the overall economy, according to U.S. Bureau of Labor Statistics cited in an analysis by Aaron Szyf, an economist with the U.S. Travel Association. However, the overall unemployment rate of 6.1 percent is just over half the unemployment rate of L&H.
"While the sector accounted for 11 percent of pre-pandemic employment in the U.S., it is still accounting for a staggering 35 percent of all job losses," Szyf said. "This is already taking into account the 950,000 L&H jobs gained in the last three months. While it is definitely an improvement from January when L&H accounted for 39 percent of all jobs lost, there is still much work ahead to rebuild the travel workforce."
USTA supports the Hospitality and Commerce Job Recovery Act as well as the Save Hotel Jobs Act, joining AAHOA and the American Hotel & Lodging Association in calling for the passage of the latter bill. The bill was the top subject of a panel discussion at the recent Hunter Hotel Conference featuring Cecil Staton, AAHOA president and CEO, and Chip Rogers, AHLA's president and CEO.
"I've had the opportunity to talk to many of our members over the last year and literally at times have seen grown men in tears because of the losses of staff," Staton said. "They were close to people that they consider almost family."
The Save Hotel Jobs Act is particularly significant to hotel owners, Rogers said.
"I want to emphasize that this is really the first hotel only hotel specific legislation that we've seen, which is why it is so critically important," he said. "If there were ever legislation that our entire industry can rally around, it's got to be this one."
If approved, the act would allow hoteliers to select payroll expenses from a three-month period from 2019 to calculate the maximum grant amount they would receive, up to $20 million. To qualify, the hotel must show a 40 percent loss over a three-month period of the owner's choosing in 2020, or if the hotel was not in operation for a three month period last year.
"The difference between this and PPP is, one, it's totally a grant, and two, it's available for all hotels," Rogers said. "It's not just small hotels, it's not those under 500. It's not just based on your ownership category. If you're a public company, private company, or REIT, it doesn't matter, you will qualify for this as long as you meet the 40 percent threshold."
Hotels would have nine months to spend the money, he said.
"When you put all this together, the total calculation, if all hotels that were eligible actually took part in this, it would be over $20 billion of direct relief to our industry. That's why it's so important," Rogers said.
Rogers and Stanton urged members of both organizations to go to the associations' websites for information on how they can support the Save Hotel Jobs Act.