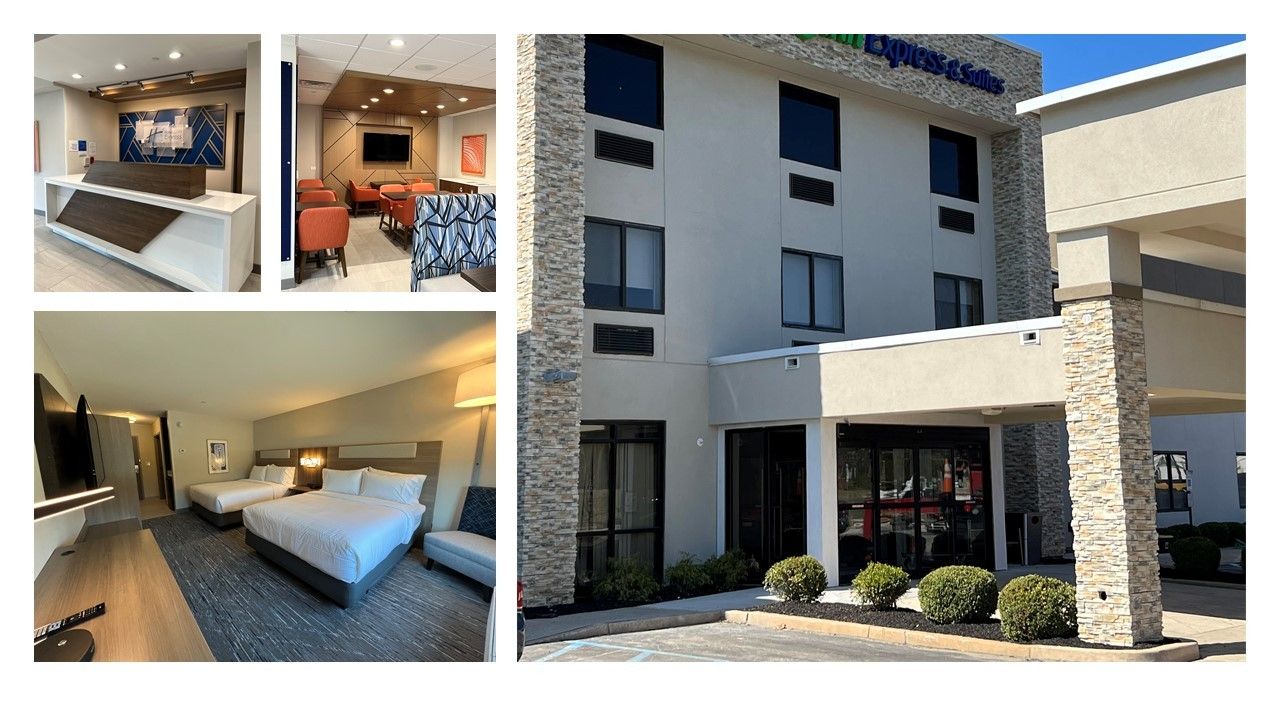 The Holiday Inn Express Hotel & Suites Williamstown Glassboro is now open in Williamstown, New Jersey. The 83-room hotel is owned by M3 Hotel Developers LLC and managed by Infinity Hotel Group of Atco, New Jersey, led by Mayur and Mital Chheda as principals.
Nearby are Scotland Run Golf Club, Shoppess at Cross Keys, Gloucester Premium Outlets, Boomers Sahara Sams Indoor Water Park and Diggerland. The hotel is a short 10 minute drive to Rowan University, Jefferson Washington Township Hospital, Shoppess at Cross Keys and Gloucester Premium Outlets.
Amenities include a heated indoor pool, fitness center and a meeting room with 650 square feet of space that can accommodate up to 40 guests.
"We are excited to bring such a strong brand with our Holiday Inn Express Hotel & Suites to this area," said Mital Chheda, general manager. "We offer our guests a great hotel experience in a central, convenient location."
There are more than 3,000 Holiday Inn Express properties worldwide and 645 more in the pipeline, said Stephanie Atiase, vice president, global brand head for the brand. The Williamstown property features HIE's new Blue 2.0 décor package.