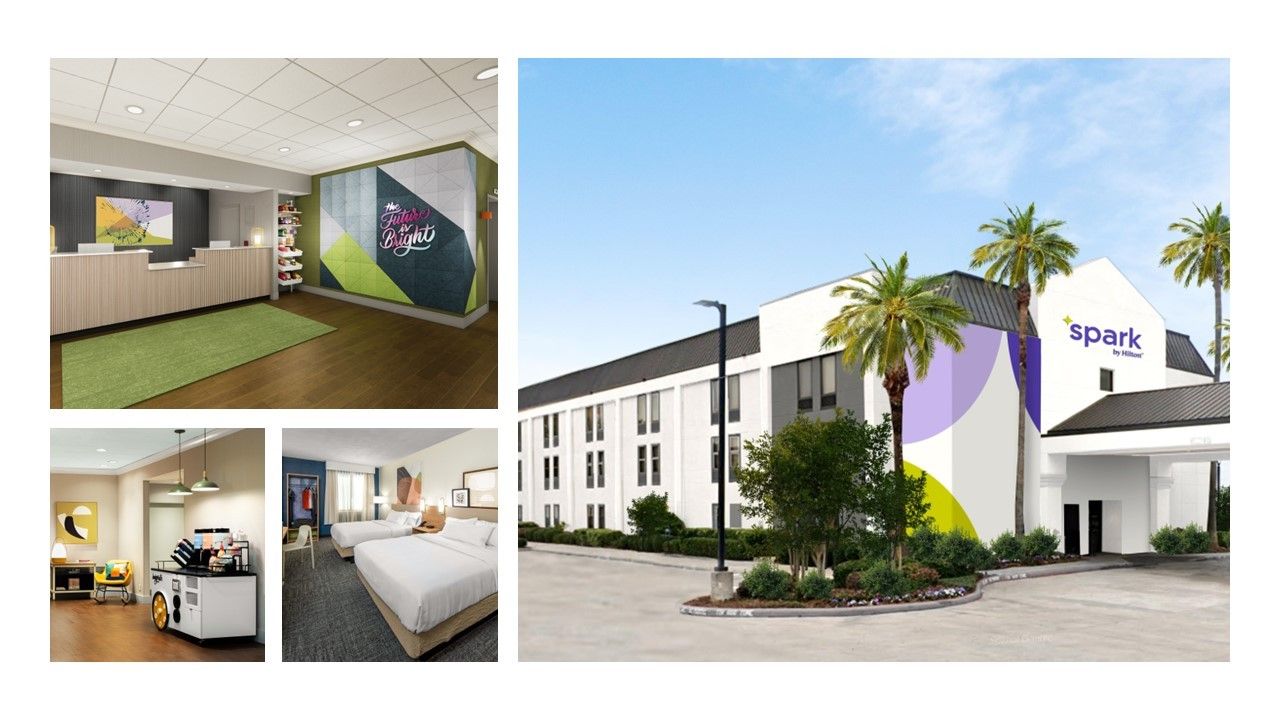 HILTON IS ONE of the largest hotel companies in the world, known usually as parent company to higher end brands, such as Hilton Garden Inn and Canopy by Hilton. Now, the company is moving into the "premium economy" segment with its new brand, Spark.
Spark will include several features meant to appeal to owners, according to Hilton, primarily by providing the company's reservation network, business model and commercial engines. It also includes supply chain management, a cost-effective pricing model and automated customer offerings such as digital check-in and Digital Key.
"Spark by Hilton was developed in close collaboration with our developer community, and we are thrilled by the positive feedback and excitement we have received to date," said Alissa Klees, brand leader, Spark by Hilton. "In fact, we already have more than 100 deals in various stages of development across the U.S., with the first properties anticipated to open this year."
Each hotel will feature colorful exterior walls and artwork. The public space will feature multi-functional seating, such as communal tables and rocking chairs, for guests to eat breakfast, socialize or work throughout the day. Guest rooms will have practical amenities, including an open closet, in-room refrigerator, multi-purpose work surface and bathroom.
To ensure a consistent, quality guest experience, each hotel will be required to complete a full renovation, encompassing all guest-facing areas of the hotel, prior to joining Spark by Hilton. The new brand will fill a certain niche, said Matt Schuyler, Hilton's chief brand officer.
"In looking at the economy category, we saw a segment that has grown dramatically but lacks consistency, providing us an opportunity to deliver on the needs of this underserved segment of travelers," Schuyler said. "True to its name, Spark by Hilton signifies the start of something great – a moment of ignition as we add energy and momentum into the category and deliver the most reliable and friendly stays. This breakthrough premium economy brand will deliver the essentials done exceptionally well for every guest, every time along with friendly service – ensuring all travelers can enjoy a great hotel experience where they feel truly cared for."
In October, during its annual conference, Best Western Hotels & Resorts announced its new extended-stay brand, HOME by BWH. Larry Cuculic as president and CEO, said the company wants to take advantage of the trend of extended-stay hotels outperforming the rest of the industry during the pandemic.