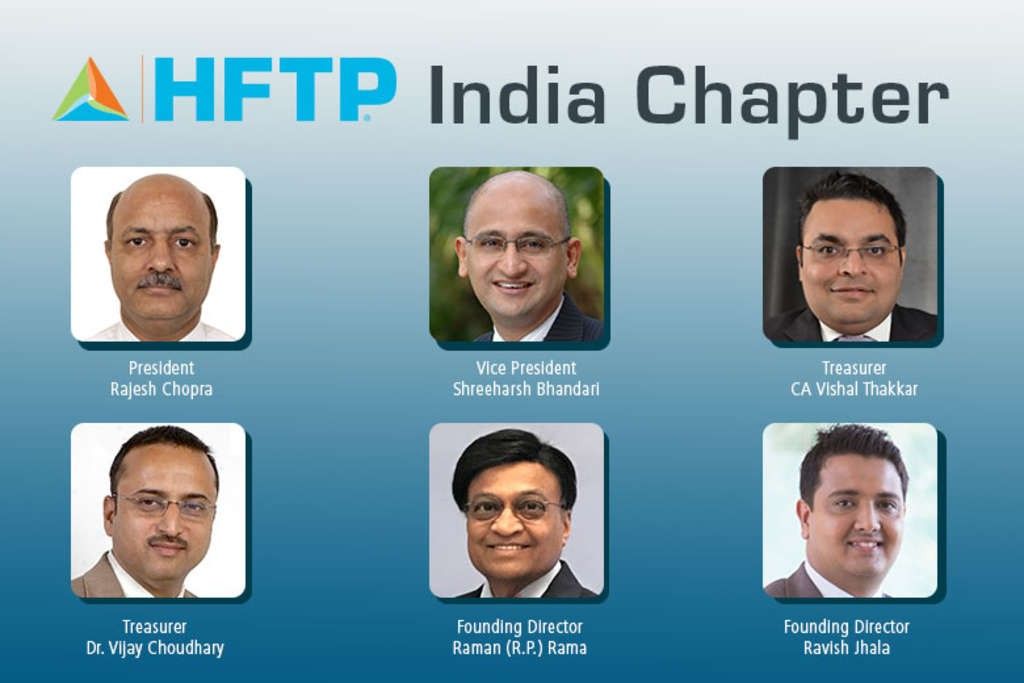 INDIA HAS LONG been a target for expansion by the Hospitality Financial and Technology Professionals association, and now that goal has been realized. On June 1, HFTP officially charted its HFTP India Chapter that will create the framework for the association's growth in India.
The HFTP India Chapter chartering ceremony was held at HITEC Dubai co-located with The Hotel Show at the Dubai World Trade Center in Dubai, UAE. It received its business license in India on May 20.
"HFTP's vision was to provide association resources to the Indian hospitality industry, a dream that has been in the works for 12 years and has now materialized," said Raman "R.P." Rama, HFTP India Chapter founding director and member, HFTP past president and president and CTO/CIO of Sarona Hotels & Holdings. "It is a moment of joy for us all in India, as well as Southeast Asia and Middle East, where HFTP members can collaborate and have networking and learning opportunities with research initiatives."
Other members of the HFTP India Chapter board of directors are:
President: Rajesh Chopra, senior vice president for IT at The Oberoi Group
Vice President: Shreeharsh Bhandari, hospitality advisor and mentor at TrustTeam and CTO at Panchshil
Treasurer: Vishal Thakkar, CEO at ConTeTra Universal LLP
Secretary: Dr. Vijay Choudhary, advanced video processor at The Royal Orchid Group
Founding Director and Member: Ravish Jhala, consulting partner at VCNS Global Faculty at NMIMS and Mumbai and Indian School of Hospitality
Advisors: Prakash Shukla, partner at Wayfair Venture Partners and Frank Wolfe, CEO of HFTP
"The hospitality sector within India is far-reaching, and now that the chapter is established, we have a formal connector amongst the region's financial and technology professionals to share our knowledge and experiences," Jhala said.
New chapter members can qualify for limited initial dues, and students may join for free.
The HFTP India Association held its first board meeting on June 2 to design a plan of action. One of the chapter's first actions was to hold a fundraiser with HFTP Global to fund organizations sending medical equipment to India to fight its second wave of the COVID-19 pandemic. In May, several U.S. based, Indian American hoteliers also sent aid to India.