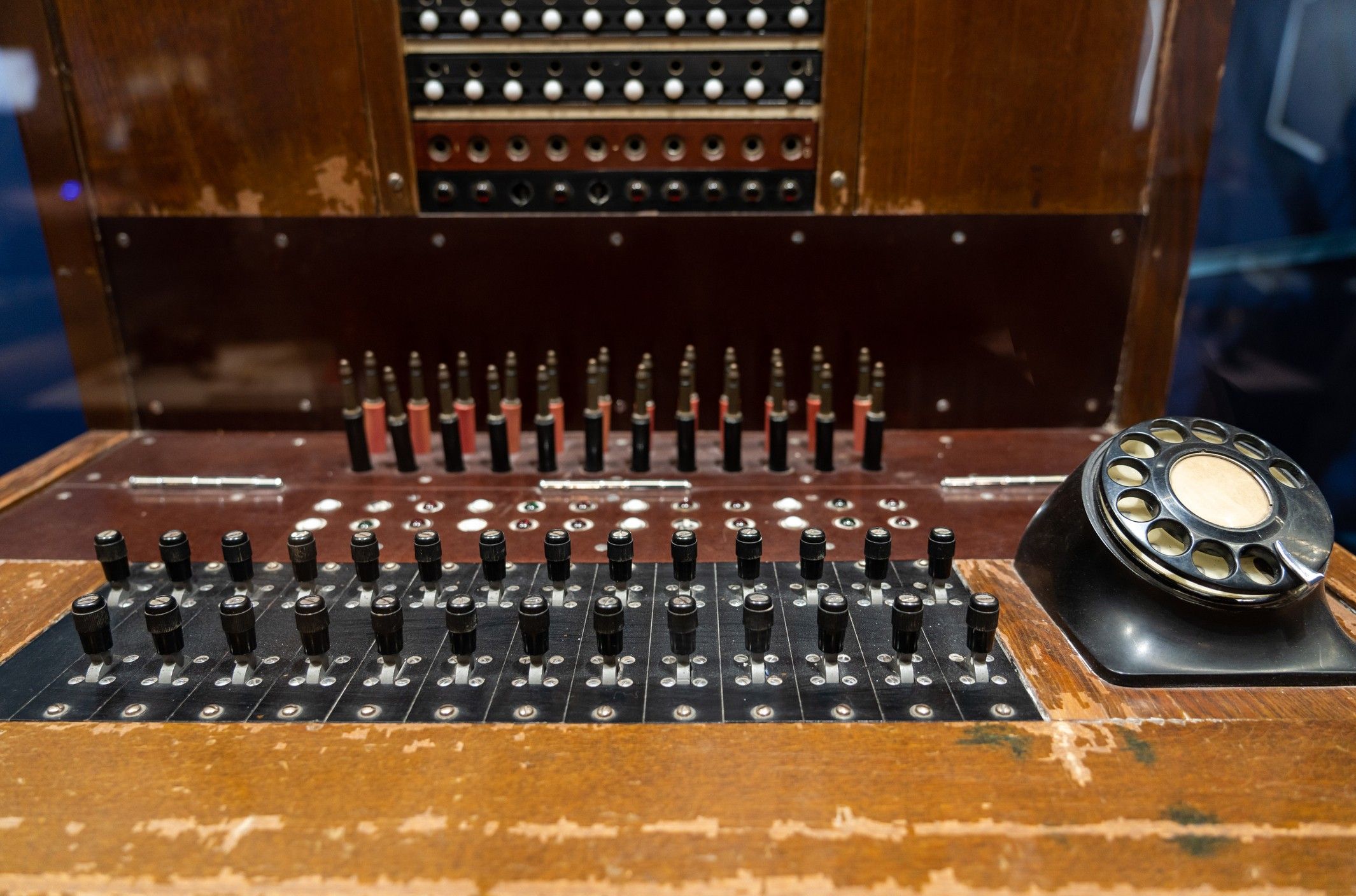 TIMES ARE QUICKLY changing, but never so much as the ongoing advancements in telecommunications. The Federal Communications Commission (FCC) is taking steps to force carriers to stop selling copper phone lines, or "plain old telephone service" (POTS), which means the legacy analog copper phone line is being phased out sooner rather than later. Networks are aging, parts are unavailable, and technicians are retiring.
How does this affect the phone system in your hotel? Depending on what upgrades and advances you have made over the last five years, you may need to switch your PBX systems to a cloud communication platform sooner than later.
Oftentimes, however, it is difficult to see the forest for the trees. Considering the recent upheaval in our industry, the challenges facing hoteliers can be overwhelming. The steady increase in travel as restrictions lift, the ongoing trend of "bleisure" travel as more and more offices shut down and employees are allowed to work from anywhere and the pent-up demand to meet in person are exacerbated by the ongoing staffing shortage. Hoteliers have a lot on their plates and replacing a phone system is likely at the bottom of their list.
However, as technology and infrastructure age out, many properties, management companies, and owner/operators are still purchasing based on outdated 10-year return on investment (ROI) requirements. With the speed of today's technological advances, this way of thinking is also becoming a thing of the past or should be.
A Demanding Business Model
The hospitality space is much more complicated and more demanding than the enterprise space. For instance, many systems, including communications, must integrate with a hotel's property management system. Additionally, there is still a lot of legacy equipment and infrastructure in place. We all know that in hospitality, the phone system is the lifeblood of a hotel. Unlike most 9-to-5 businesses, hotel phones must be answered 24/7/365.
Communicating between guests and the hotel is critical, both on and off the property. We saw that clearly demonstrated during the pandemic as hotels opened their doors to aid in emergency efforts. Additionally, environmental crises or localized violence often make reliable communication with guests tantamount to the fire alarm system in a hotel.
Add in the fact that when deciding on a reliable, forward-looking communication system, hoteliers must consider more options today than in the past. The complicated PBX of yesterday is being phased out as mobile and cloud technologies continue to advance. Unfortunately, as these changes have occurred, piecemeal solutions were developed to bring together the old with the new. This left many hotels with fractured, complicated phone systems that must be managed by any number of vendors.
Bringing Together Disjointed Communications
It's been proven that today's hosted, cloud-communication solutions alleviate many of the challenges facing today's hoteliers. These new best-of-breed communication platforms improve telecommunications through scalability, reliability, and a centrally hosted system. In the end, they provide hoteliers with short-term and long-term values that save time and resources.
It's no longer about the infrastructure sitting in the hotel, rather it's incorporating smartphones and text messaging. How do you communicate with the guests beyond the physical copper cable sitting in the walls, connected to the hotel telephone? You take it to the next level by blurring the infrastructure.
What does that mean? The infrastructure is not as relevant as in the past. Instead, communication and a direct link to the guest and staff have become a greater priority. Therefore, it is necessary to break down the physical parameters that we have had in the past and begin the next steps to remove the old technology without disrupting communication.
The good news is that less equipment is required than before. Just as the huge computers of yesterday have been replaced by the devices in our pockets, so is the phone system of yesteryear. Hotels that are still stuck in the 10-year ROI mentality won't be able to get past the idea that phone systems have changed, are changing, and will continue to evolve along with cloud and mobile communications. Those that buy and install a PBX today will face larger up-front capital expenditures, as well as maintenance and upgrade costs.
Using cloud-based technology, the new phone systems of today are designed for almost limitless scalability. For instance, they can treat multiple locations as one office or they can share a centralized receptionist and use extension dialing between remote locations. Even more important is the ability of the hotel to eliminate separate vendors such as interconnect, telecom carriers, and low-voltage repair technicians, resulting in fewer finger-pointing moments.
Moving away from traditional phone system vendors provides insight into what your hotel is spending on telecom. Flat monthly fees eliminate the guesswork of operating traditional on-premises PBXs, many of which require spending 10 percent to 15 percent above the purchase price for annual maintenance.
Embracing Evolving Technology
The benefits of today's cloud-based communications platforms are far outpacing those of the traditional phone system, for instance, not unlike the software updates that automatically occur on your computer, software upgrades to a hosted solution can be done on the fly at no additional charge.
That means ongoing advanced telecommunication upgrades result in a system that is continually evolving. Security and reliability with reduced downtime, 24/7 support from one vendor, built-in redundancies that reduce service interruptions even when a loss of circuit occurs, are all features that next-generation hosted telephony services provide.
Today's advanced cloud-based phone systems offset initial costs. Unlike aging analog, copper-based infrastructure, new digital, ethernet phone systems actually get better with age. Cloud solutions will be relevant 10 years after installation versus the traditional phone system that will ultimately be 10 years older and technologically outdated, and soon not supported at all as copper lines are replaced.
Those customers that already made the investment in cloud-based phone systems two, five, or even 10 years ago, will have access to the same advanced features that are being offered to new customers today. These benefits are often overlooked, or not taken into account when basing buying decisions on the 10-year ROI model.
Times are changing, faster than we could have imagined. If you haven't taken the time to evaluate your phone/PBX needs in the past five to 10 years, you may already be behind the eight ball. Now is the time to make a move to ensure your communication platform is ready for the massive infrastructure changes coming your way.