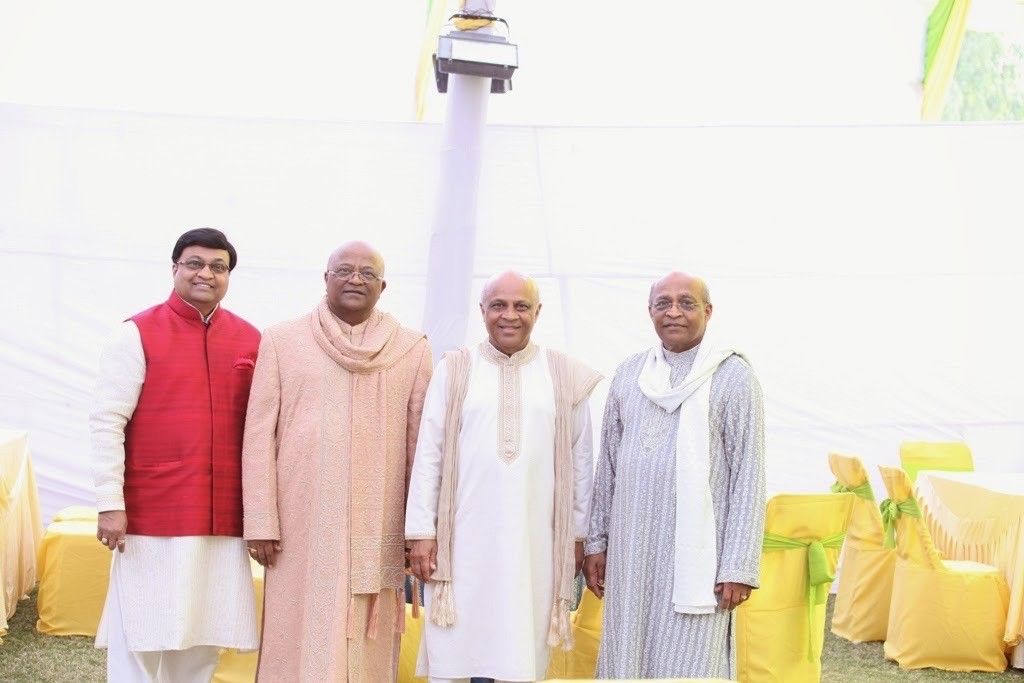 DURING HIS LIFE and career, Jayanti P. "J.P." Rama touched a lot of lives and inspired people on all levels of the hospitality industry. Below are tributes from some of Rama's many friends and colleagues, as well as two of his brothers, following his death on Thursday.
Hasmukh "H.P." Rama, brother
"My bother JP was man of principle and in his own way he pursued what he strongly believed in.
He was man of tremendous courage and stood up for a number of causes, many of which he made his life's mission. He was, like a coconut : from outside he appeared tough but inside was very soft and willing to accommodate anyone and do the right thing at the right time.
He was a great entrepreneur who willingly learned all trades of the hospitality business, be it technology, understanding all aspects of the construction process or absorbing or financial information.
He was passionate about his active engagement to make AAHOA great. His entrepreneurial spirit shone through early, starting a business at the age of 18 in Malawi Africa after which he joined me in the motel business in 1974 in Pomona California where we grew the business owning multiple hotels in the South East. Despite his huge success, no task was beneath him and he was never shameful to make beds or conduct repairs in our hotels. He had a canny ability to grasp and understand all aspects of the business, even those he is not earlier exposed to.'
Raman "R.P." Rama, brother
"It is difficult to fill the void my brother has left behind in our lives, but we surely will cherish the memories he has left behind. We are helpless in the hands of God's will and have to face such crude realities of life. Death is so very certain for everyone, but it comes at so uncertain times that we sometimes feel regrets of not being able to do what we wanted to do. With that, we learn that in our lives, we have to live in the present moment and fulfill our duties and responsibilities. Also, we must enjoy the fruits of our hard work but not lose our quality time with those close to us.
Please pray for the departed soul of my brother. He was hard like a coconut from outside but very soft like the pulp inside. He loved meeting people and would find one or the other social connection. He had a very good network. God Speed."
Fred Schwartz, past AAHOA president, chief sales officer, Creative Lending Solutions Corp.
"When I joined AAHOA in 1996, J.P. Rama was the incoming AAHOA chairman who welcomed me.  Very soon after, J.P. and I were invited by Stephen Bollenbach, CEO of Hilton Hotels Corp., to visit the Hilton headquarters in Beverly Hills, California.  Mr. Bollenbach was excited for us to view the soon to be launched prototype of the Hilton Garden Inn. He spoke with great pride of the design of his new product, and asked J.P. for his input.  J.P., in his humble but insightful and knowledgeable way, mesmerized Mr. Bollenbach with numerous design suggestions. I often think of how impressed Mr. Bollenbach was by J.P.'s suggestions, and how I am still impressed by the talent, humility and gifts that J.P. possessed.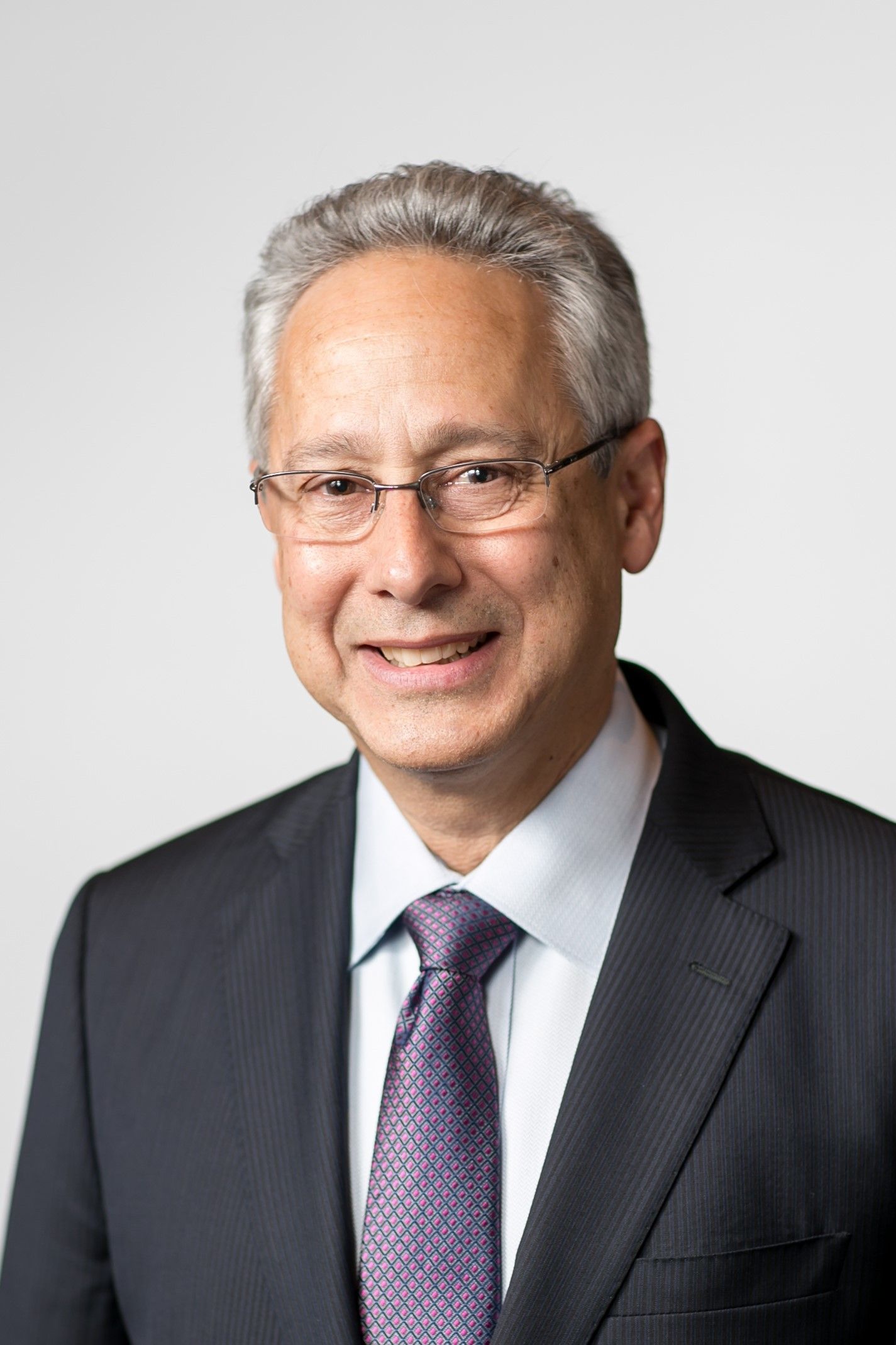 J.P. worked diligently to build AAHOA.  He shared AAHOA's vision with so many people.  He traveled constantly to AAHOA meetings, and communicated with current and future stakeholders of AAHOA, to help build and strengthen the association.  He worked with pride and tireless efforts to build AAHOA's membership.  He was always busy raising AAHOA's awareness in the vendor and franchisor community, educating them about the dynamism of AAHOA and its membership.  He connected with and urged young people to follow in their parents' footsteps, to bring the hotel journey of entrepreneurship to an even more impressive level.
I will miss our industry icon, and a man I was proud to call my friend."
Mit Shah, CEO of Noble Investment Group, and Bharat Shah, former AAHOA chairman
"On a warm August day in 1995, my dear friend, D.J. Rama, and I were l sitting together when we saw our fathers walking toward us. At the time, Dad and J.P. uncle were helping lead a brand new AAHOA. Most kids would agree that having your fathers approach you with such purpose is more than a little intimidating, and so D.J. and I both immediately stood up with attention.  J.P. Uncle proceeded to put his arms around the both of us and, with his wry smile and warm embrace, looked at these two eager, impressionable young men and said, 'Guys, you make us very proud. You are our future.'
What J.P. Uncle was really saying was that he hoped that the hard work and sacrifices of their generation would lead to tremendous opportunity for ours.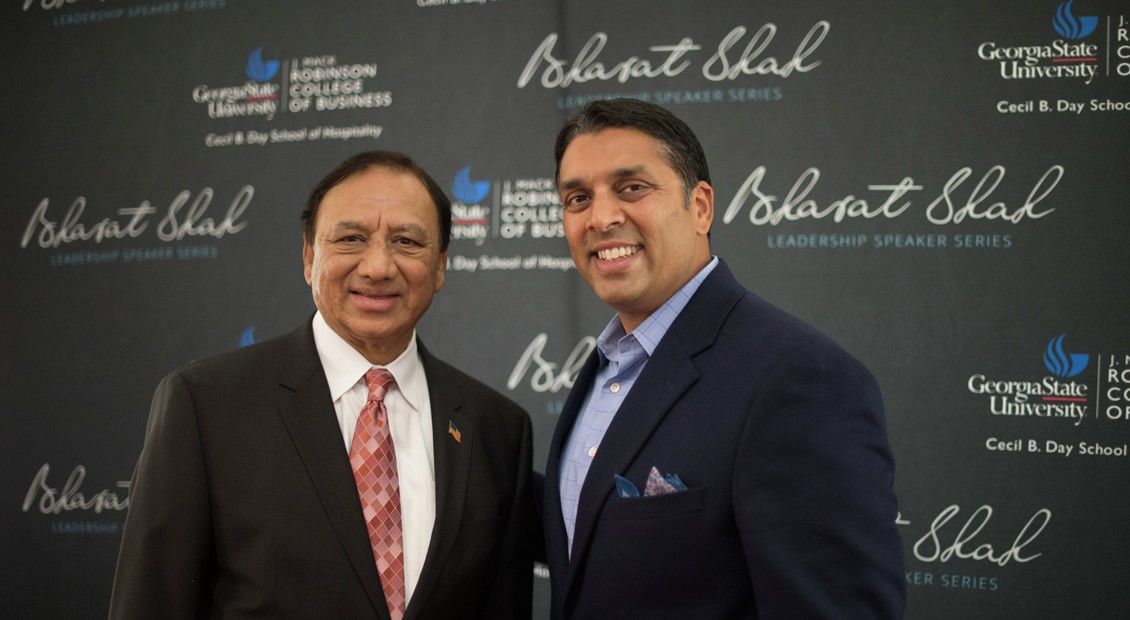 Today, D.J., me, and an entire community and industry made up of sons and daughters stand here on the shoulders of giants like J.P. Uncle.
I had the honor of having Maya Angelou as my college professor. One of her most important messages was that people will always remember how you made them feel. J.P. Uncle will be remembered by all of us who loved him as a man of family, faith, industry, and purpose. But for me, on that summer day many, many years ago and throughout my life's journey, I will always treasure the way I felt in J.P. Uncle's presence. God bless his beautiful soul. Jai Shree Krishna."
Danny Patel, CEO, PeachState Hospitality
"A father figure to an industry, a pioneer of perseverance, and a humanitarian of the highest quality, J.P. Rama led an incredible life. Those of us fortunate enough to know him are blessed in more ways than one. His guidance and vision have inspired countless, in and around the hospitality industry. During my tenure at AAHOA I was able to see first-hand the legacy that J.P. was leaving. The decisions he made and the actions he took at a time when the industry and the Asian American community needed it the most, continues to define a generation of hospitality leaders.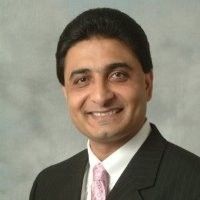 His impact on the industry will surely last the test of time however his work and passion for education will bear fruits for many generations to come. Over the years I was able to see the growth and momentum of Auro University and what it has become. The lives that JP has helped change, myself included, owe a great deal to him and the work he has done. I am saddened of the loss of J.P. but am comforted with knowing the work he did and the life he lived will carry on. Thank you, J.P. and the entire Rama Family, for all that you have done and given. JP, may you rest in peace and harmony."
Mitch Patel, president and CEO, Vision Hospitality Group
"J.P. Rama's story is one of the American Dream and an inspiration to all. J.P.  Rama and his family are pioneers in the Asian American community. They were one of the first in our community to enter the hotel business in the Southeast with the purchase of a small independent motel. Within decades they took that small business and created a hotel empire and in doing so, showed many what this community is capable of with determination and hard work. He and his family have inspired and assisted so many others.
Later, when J.P. Uncle was the chairman of AAHOA, I was a 27-year-old dreaming about starting my own hotel company. I looked up to him as an idol, and I know many others that have gone on to lead successful entrepreneurial careers did as well. He was always so personable, generous, and supportive of young people starting out in the industry.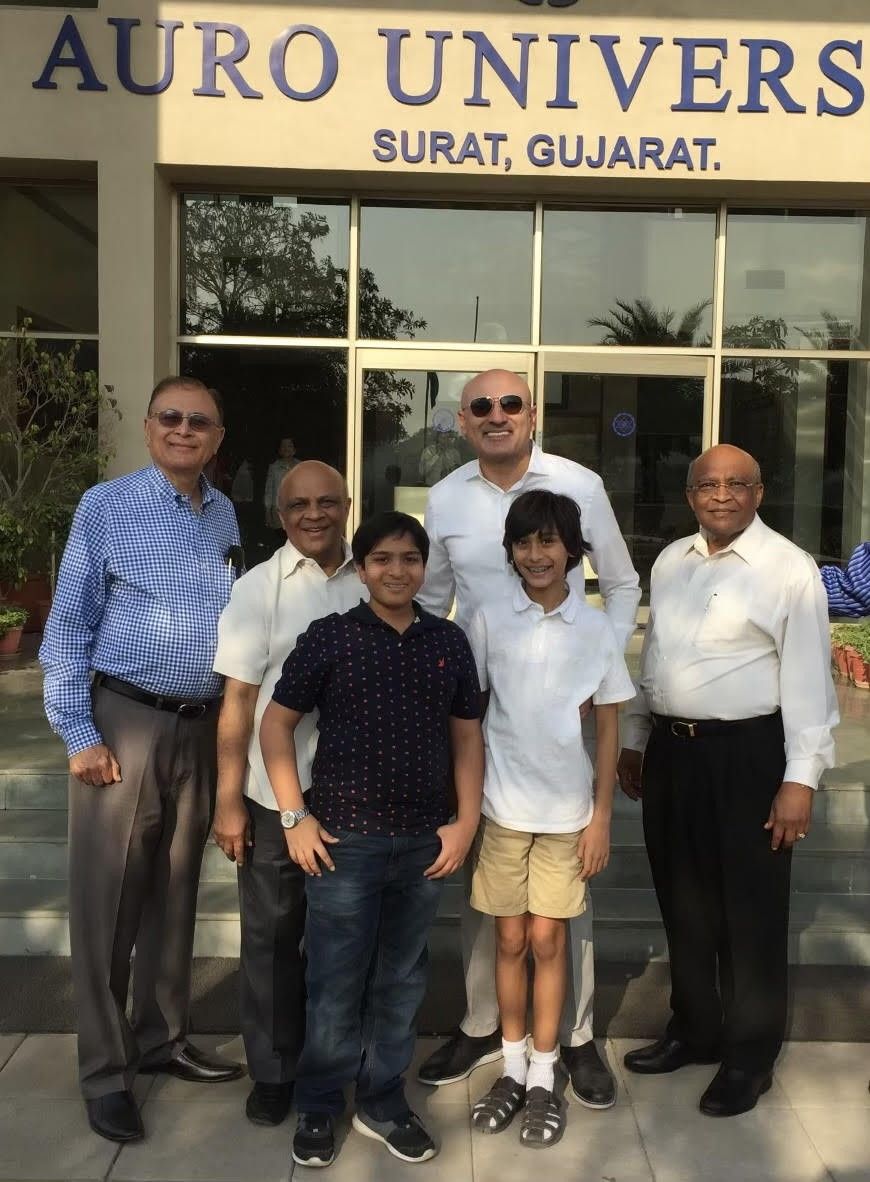 His passing invokes many of those memories and his legacy of how he touched and inspired so many will live on.  D.J. is one of my closest friends and J.P. Uncle's passing hits especially close to home. Our family is sending our thoughts, prayers, and love to the Rama family.
A quote by Ralph Waldo Emerson embodies what I feel J.P. Uncle's impact was, and what his legacy will be: 'Do not follow where the path may lead. Go instead where there is no path and leave a trail.' Thank you, J.P. Uncle, for having the strength and courage to blaze a trail for so many others to follow. You will be missed as one of the greatest leaders and individuals that this generation has ever known."
Ravi Patel, president of Hawkeye Hotels
"When I think of J.P. Rama, I remember not only a visionary, titan of industry, and cultural leader, but also a helper whose good deeds most certainly kept him close to the Divine.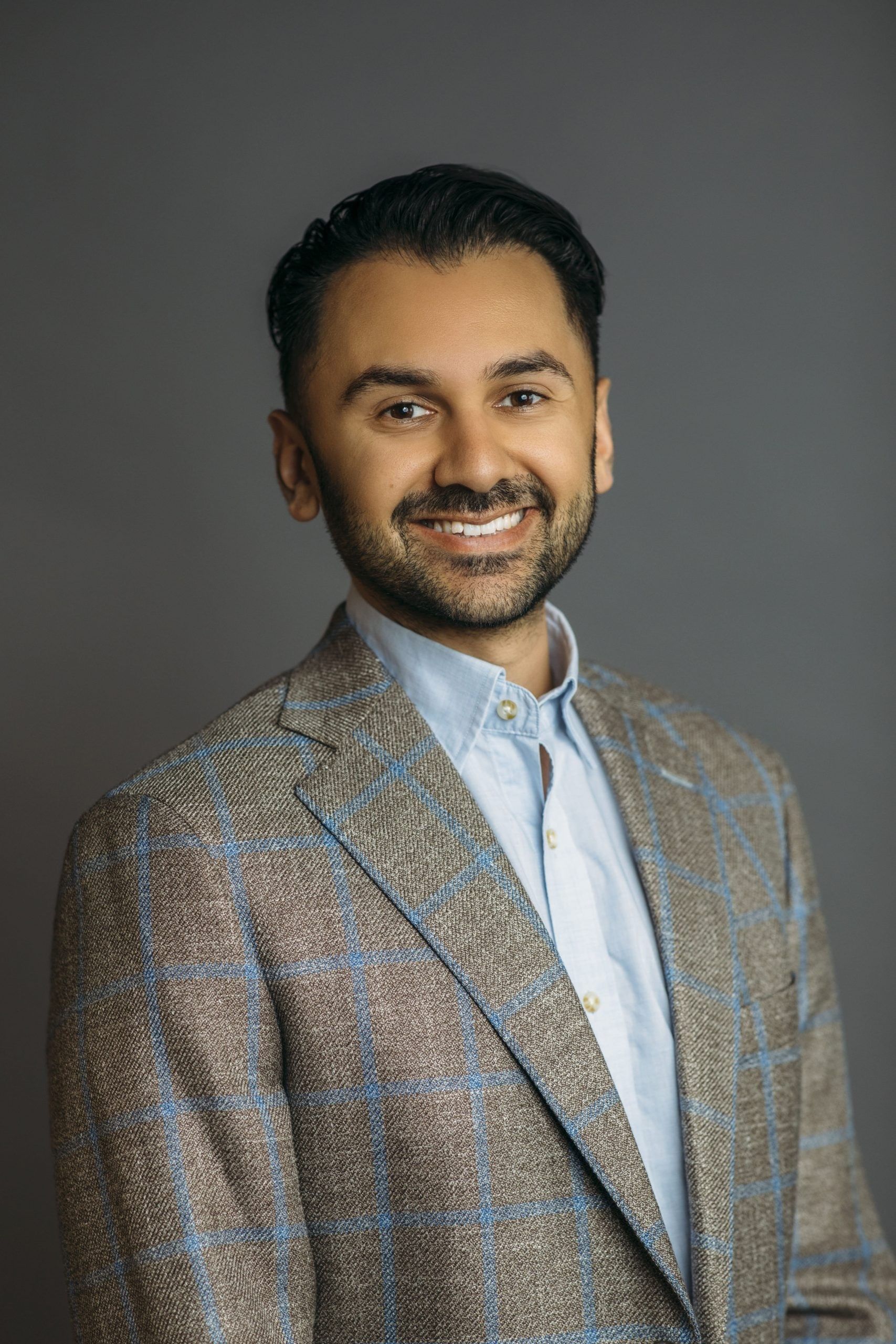 When I was just starting out in the hospitality business, J.P. took some time to visit with me personally. He talked about how proud he was of my generation, how proud he was to see us carrying on family legacies, growing successful businesses and elevating our people into a privileged class here in America. But he left me and my peers with a most important charge: to ensure that as we experience such fortunate growth, we measure our success against our service to others. Our financial gains would never be more important than our investments in others, especially in those who are less fortunate. That was the thing he really wanted me to understand.
He was an example for us all and he embodied some of the highest virtues. His life was a masterclass on how to treat everyone with respect, how to care for one another, as we care for ourselves, and how to plant seeds of hope into future generations. There is no hand to catch time. We must all leave this earth one day. While we're here, may we strive to emulate JP's legacy of generosity, fierceness of heart, and strength of vision."