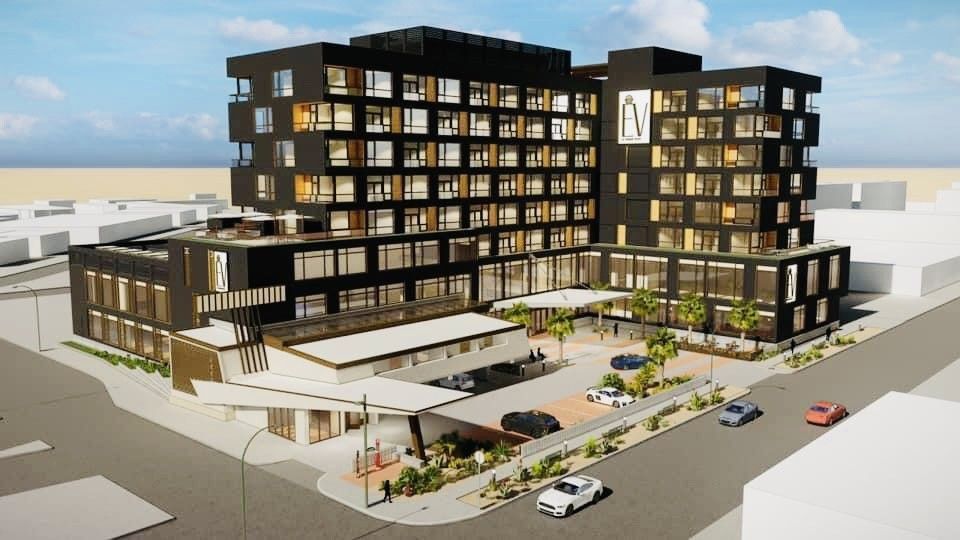 EV HOTELS, A new technology-centric hotel brand founded by Ken Patel, is entering the "metaverse" by way of a partnership with "metavestor" club BAPESWORLD. Patel said his will be the first hotel company to play in the still fluidly defined metaverse, essentially a combination of online gaming, virtual reality, cyber meeting spaces and ecommerce.
When completed, EV Hotels will include a "crypto trade floor" in partnership with EV Hotel has partnered with cryptocurrency and NFT exchange Chicago Digital Exchange where the crypto trading community can meet in person to share information and expertise. Individual traders and companies will be able to buy membership trading rights through CDX that will include discounted exchange fees and other exchange amenities at the EV Hotel trading floors. Under the new agreement, BAPES will be featured in the "non-fungible tokens" lobby where it will have NFTs for sale for in-person and in the metaverse.
"Ventures like this are new to the hospitality and digital world, and that is why I am excited to announce the partnership between EV Hotel and BAPE," Patel said. "This sort of partnership usually does not come to market, and to have metaverse in the same sentence with hospitality is unheard of. The world's first hotel brand to hit the metaverse. What we are doing is to create an experience that brings hospitality back and gives it life again. Innovation is a team sport, and this venture merges the capabilities of our respective teams."
Atlanta-based EV Hotels will also provide live entertainment that also will take place online. Other technological features of EV Hotels will include an "experience desk" in place of a formal front desk, as well as automated check-in and smart appliances.
Launched in January, BAPES operates as Business Apes LLC with founding partners Erik Lydecker, Brian Esposito, Douglas Brue, Moe Zahria and former American football player Cam Jordan. Every holder of a BAPES NFT, considered part of the "BAPESCLAN," earns continuous "metawards" and "metavends" from all of the "metaprojects" that the BAPESCLAN votes to invest in from a group fund.
"We've been working very hard since disclosing to the tremendous BAPESCLAN community in February, that we will be bringing the powerful hi-tech and crypto EV Hotel brand into the metaverse together with BAPES," said Esposito, who also serves as chief strategy officer for EV Hotels.
There are 11 locations planned for EV Hotel around the world, with the first set to open in Phoenix by the end of 2022 or early 2023, Patel said in a previous interview with Asian Hospitality. The rest are planned in California, Florida and elsewhere, with corporate headquarters in Atlanta.
What is the 'metaverse'
The term "metaverse" is a relatively new term for a collection of technologies that combine to create a virtual environment. It can include virtual reality such as ongoing online video games, as well as augmented reality, according to a November article in Wired magazine.
"It also translates to a digital economy, where users can create, buy, and sell goods," the article said.
In October, Facebook announced it was rebranding its social media products into a new company called Meta that would position it to provide access to the metaverse.
"The metaverse will feel like a hybrid of today's online social experiences, sometimes expanded into three dimensions or projected into the physical world," the company said in a press release. "It will let you share immersive experiences with other people even when you can't be together — and do things together you couldn't do in the physical world."
In September, Microsoft and OYO Hotels and Homes announced they would work together to develop "smart room" technology including customized in-room experiences, self-check-in, guest ID verification and augmented customer service, IoT-managed smart locks and virtual assistance using Microsoft Azure IoT. Small and independent hotels and homeowners worldwide will be able to use the new technology to manage guests' experience, increase revenue and run operations securely.