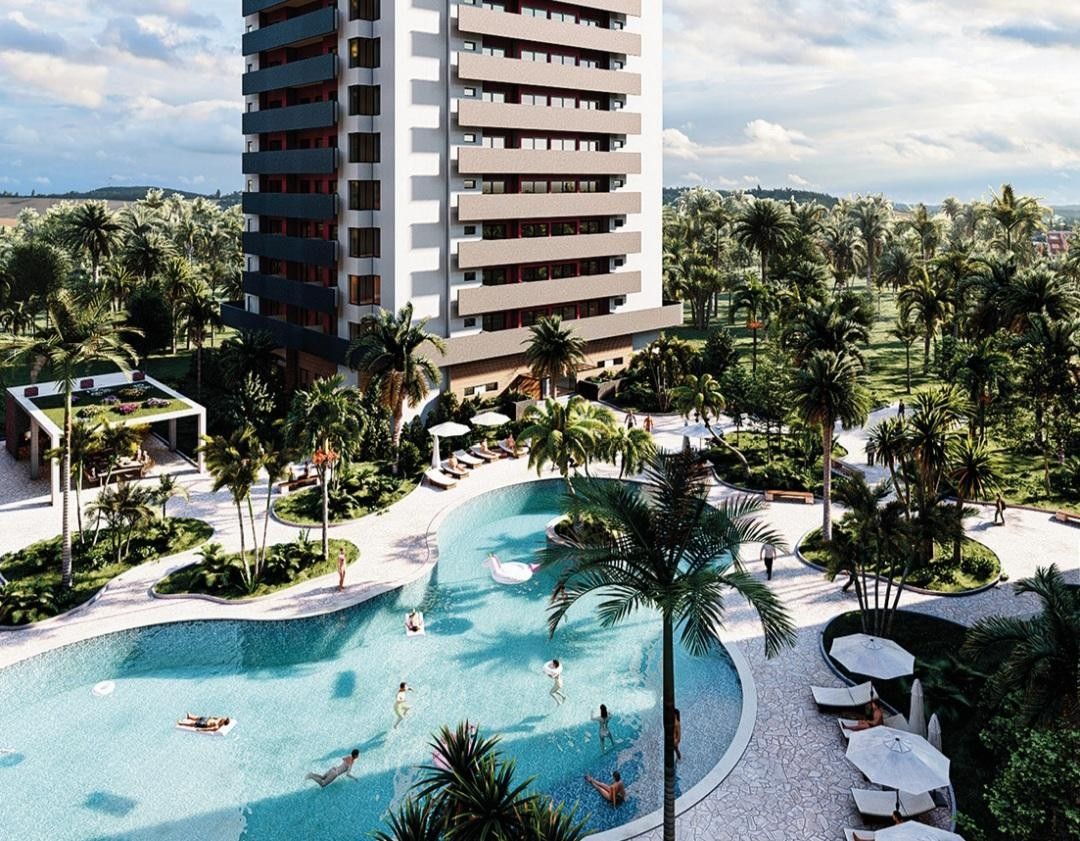 ATLANTA-BASED EV Hotels, a new technology-centric hotel brand founded by Ken Patel, has partnered with Spanish firm CLERHP to construct a luxury resort in the new Larimar City & Resort project in Punta Cana, the Dominican Republic. The 400-room hotel will be built on an area of nearly eight acres, the company said in a statement.
Larimar City & Resort will be on the Promenade on the Farrallón de Verón, which has a view of Punta Cana, said Leonardo Padron Hermes, CEO of Blacklions International Group, a company associated with CLERHP in the development of real estate projects in the Dominican Republic. The area includes restaurants, clubs, shops and an 18-hole golf course.
"After many years of working behind the scenes to develop a hotel brand that both innovates and revolutionized the industry, it is truly rewarding to now see EV make an impact across the globe. And believe me, we are just getting started," Patel said. "Larimar City & Resort will be one of the best tourist attractions around the globe and our team at EV is excited to be part of this Smart-City. Growth doesn't come with a single action. It is the consequence of persistence, courage, and hard work. What we are accomplishing here is to create an experience that brings hospitality back and gives it life again. Innovation is a team sport."
CLERHP is a Spanish company with subsidiaries in Bolivia, Paraguay, and the Dominican Republic in the construction and engineering sector. The company has investments in "buildtech" companies which seek to off tools to improve productivity in the architecture, engineering, construction, and operations sector.
"We find the agreement with EV Hotels especially gratifying and motivating, a company that is committed to technology in its hotels and whose values are very close to ours," said Juan Andrés Romero, president of CLERHP. "It fits perfectly with the new smart city that is Larimar City & Resort,"
There has been rising international demand for EV Hotels, said Brian Esposito, EV Hotels chief strategic officer and CEO and founder of Esposito Intellectual Enterprises.
"Now with a confirmed location coming to Dominican Republic we are honored to begin to service the Caribbean with state-of-the-art IoT technologies, enhanced guest and staff services, a true health and wellness component with our partners FitNest, as well as our claim to fame Crypto, NFT, and Blockchain components," Esposito said.
FitNest will equip the hotel's fitness center.
"FitNest is making a collaborative effort with EV hotel on bringing wellness and fitness to hospitality. Creating a unique experience for all guests that stay in the EV Hotel as well as staff. We are extremely excited to bring this combined experience to the Dominican Republic. Giving the gym state of the art equipment, training assistance, and much more will make it an incredible stay for all guests as well as an experience for the local business owners and residents," said a spokesperson for FitNest.
Recently, EV Hotels entered the "metaverse" by way of a partnership with "metavestor" club BAPESWORLD. EV Hotels properties will include a "crypto trade floor" in partnership with cryptocurrency and NFT exchange Chicago Digital Exchange where the crypto trading community can meet in person to share information and expertise.
Individual traders and companies will be able to buy membership trading rights through CDX that will include discounted exchange fees and other exchange amenities at the EV Hotel trading floors. Under the new agreement, BAPES will be featured in the "non-fungible tokens" lobby where it will have NFTs for sale for in-person and in the metaverse.