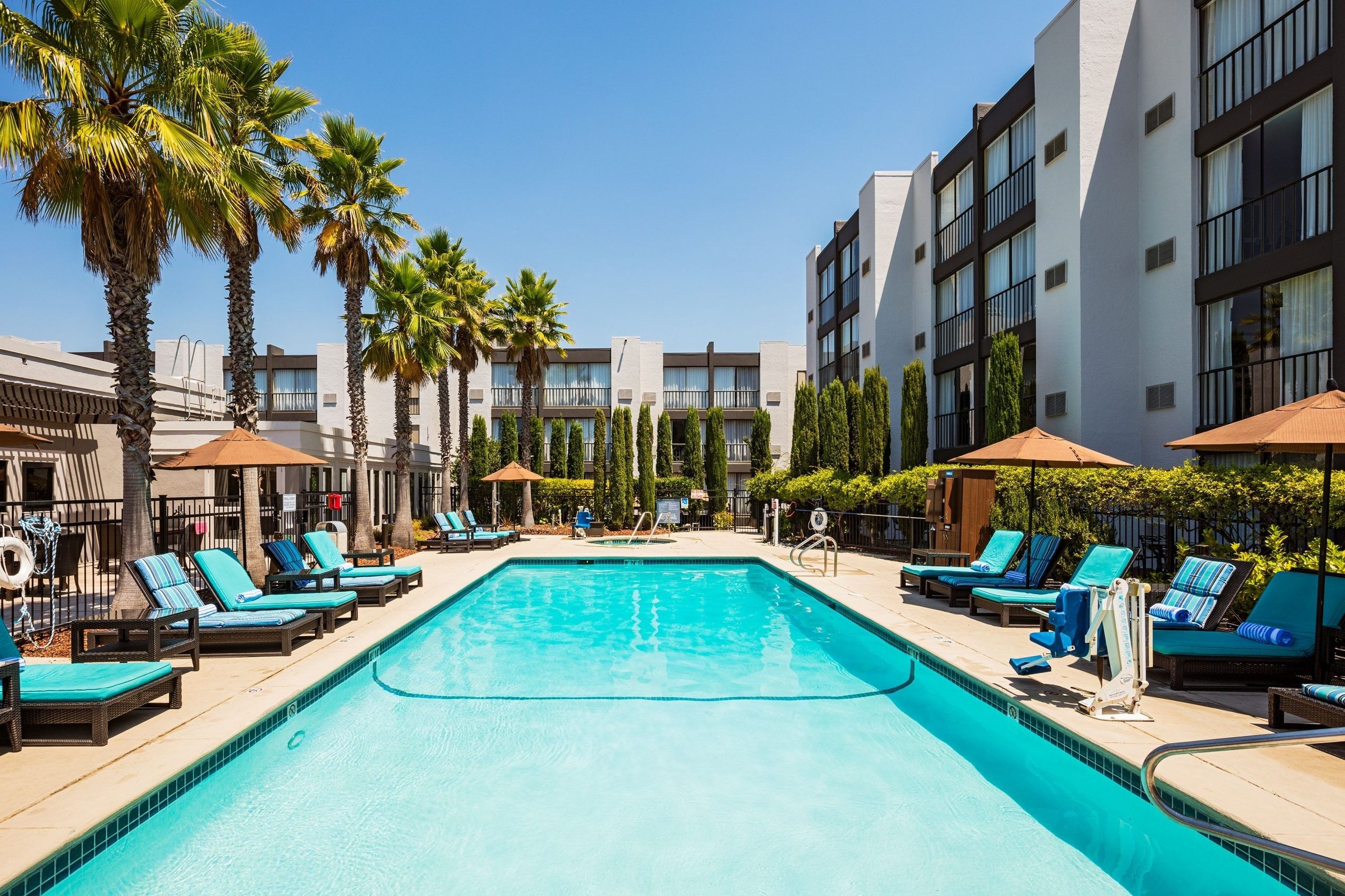 EQUINOX HOSPITALITY RECENTLY acquired the Four Points by Sheraton San Rafael Marin County for $38 million. This acquisition marks Equinox's fifth successful addition to its hotel portfolio in the past year, Equinox said in a statement.
"The property's potential has always resonated with me, and when it became available, it was a perfect opportunity," said Adam Suleman, Equinox's principal and executive vice president. "Marin County's affluent market, limited hotel supply, and strategic location at the heart of key attractions make it an ideal fit. With proximity to San Francisco, Wine Country, and a thriving billion-dollar retail and development zone, the possibilities are abundant."
According to the company, the property, located near Muir Woods and Stinson Beach, features Marin County's largest outdoor hotel pool. It offers 6,840 square feet of event space across seven ballroom and meeting rooms, along with restaurant, bar, and outdoor seating areas. The company plans to renovate and rebrand the property in 2024, the company said.
"With the acquisition of five distinct properties and over $100 million in hotel deal volume in the past year, Equinox is focused on expansion," said Suleman. "We are committed to strengthening our presence in current markets while exploring new promising ones. With a positive outlook on San Francisco's recovery, our goal is to expand throughout the Bay Area. Our strategic partnerships with leading hotel brands continue to fuel our growth, and we have confidence in uncovering valuable opportunities, particularly in California and Texas, despite uncertainties."
The hotel will soon become part of Tribute by Marriott's portfolio, known for its independent properties. It will cater to the local Marin community while drawing visitors from neighboring regions such as Napa, Sonoma, and San Francisco. Renovation plans are set to begin next year, the company said.
Equinox founder Abdul Suleman entered the hospitality industry after immigrating to the U.S. from India. In 1994, Abdul co-purchased a hotel in Kauai, Hawaii, with Lehman Bros., marking the birth of Equinox. Since then, Equinox has owned and operated hotels in the U.S. and the Middle East. Previously, Equinox's Crowne Plaza Arlington in Arlington, Virginia, participated in a test of the Calla 1452 cleaning agent in hotels.