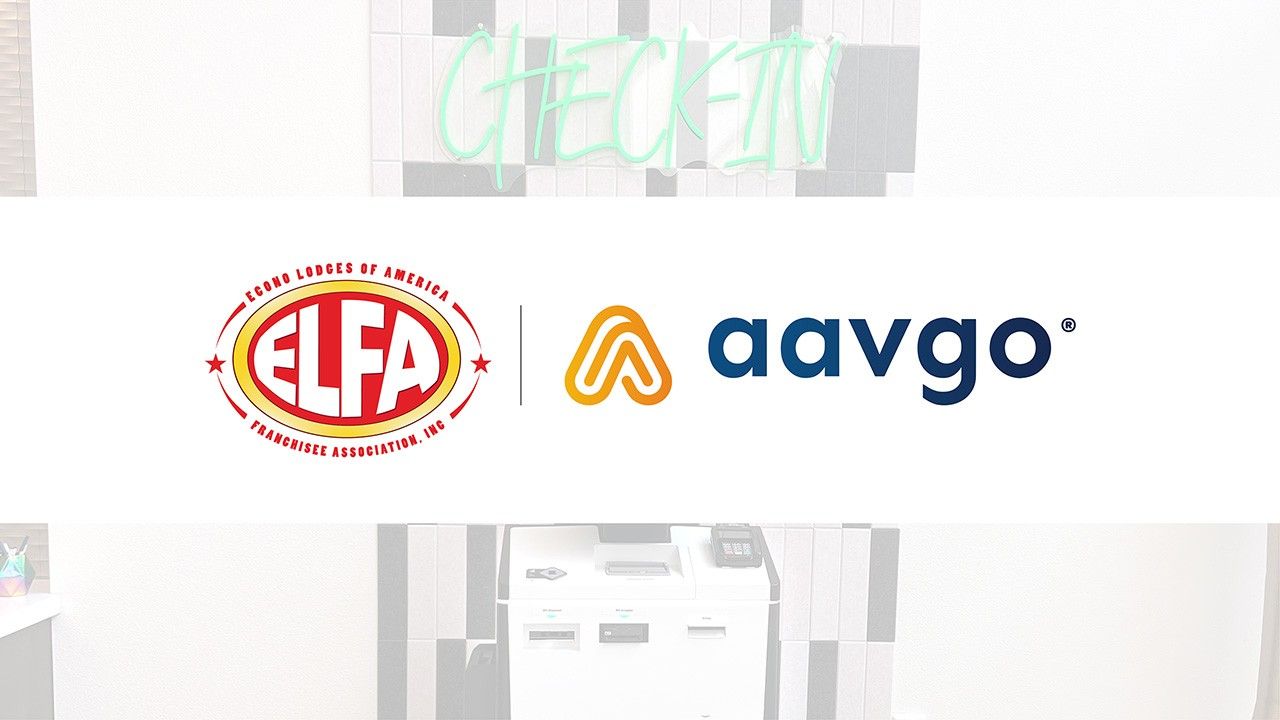 THE ECONO LODGE Franchise Association has contracted with Aavgo, a cloud-based SaaS provider, to provide its Smart Reception platform to its more than 700 Econo Lodge hotels across the U.S. and Canada. The software is meant to partially automate the check-in process, Aavgo said in a statement.
The Smart Reception kiosk connects guests with a certified and trained front-desk agent who helps manage operations at a single property, according to Aavgo. Mrunai Desai is founder and CEO of Aavgo.
"These real-time response agents will be available round the clock, 365 days a year, ensuring that guests receive excellent care during check-in," the company said. "Aavgo's end-to-end platform provides Econo Lodge hotels with an all-in-one contactless solution designed to enhance the guest experience while reducing operational costs."
With Smart Reception, guests can access all the services offered by a traditional front desk, including check-in, room key retrieval, and communication with remote agents, without diverting limited resources from hotel operations, the statement further said.
"This technology is helping hotel operators remain efficient and profitable in an increasingly competitive environment," said Pradip Patel, president of ELFA. "Using Aavgo, our hoteliers will be positioned for success despite the many challenges limiting operations across hospitality."0
Aavgo's remote agents handle a range of critical guest services, such as checking guests in and out, managing reservations and walk-ins, enrolling guests in loyalty or rewards programs, informing guests about hotel amenities, facilitating payment transactions via cash, cards, EMV chips, Google Pay, Apple Pay, and more, promptly addressing guest requests and inquiries about the hotel and its surroundings, and generating guestroom keys.0
"Our recent agreement with the Econo Lodge Franchise Association is helping more hoteliers than ever take their tech edge to a new level in a hospitality labor market that is still in recovery," Desai said. "We are pleased to provide state-of-the-art, remote front desk support systems to any and all Econo Lodge hotels, giving guests access to a fully contactless stay experience while reducing the operational burden on hoteliers."