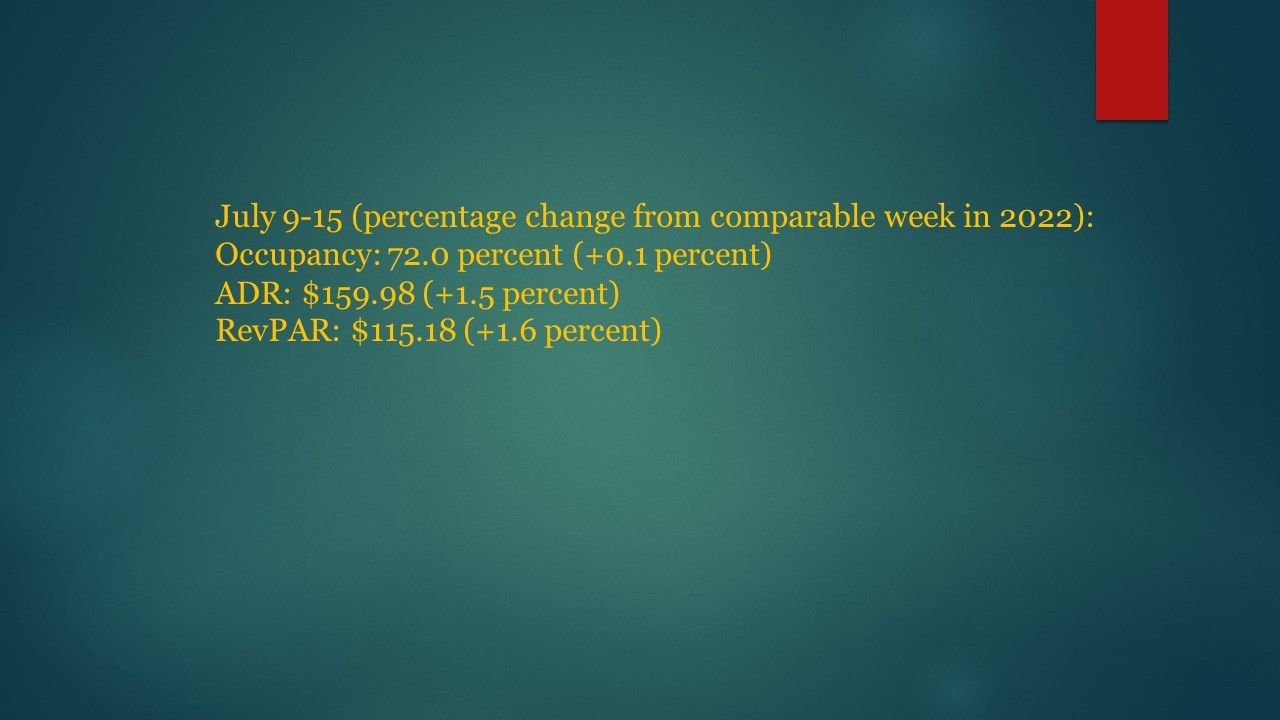 U.S. HOTEL PERFORMANCE improved from the previous week and showed year-over-year growth due to seasonal upticks, according to CoStar. Special events also contributed to some regional performance.
Occupancy reached 72 percent in the week ending July 12, marking a notable increase from the previous week's 61.8 percent and a marginal 0.1 percent rise compared to 2022. ADR) rose to $159.98, surpassing the previous week's $155.81, while still reflecting a modest 1.5 percent increase from the corresponding period last year. RevPAR came in at $115.18, surpassing the previous week's $96.36, and representing a notable 1.6 percent increase over 2022.
Among the top 25 markets, San Francisco and San Mateo topped the list with a 7.7 percent year-over-year occupancy increase to 79.4 percent.
Taylor Swift's Eras Tour boosted Denver's hotel industry with the largest ADR increase of 20.1 percent to $199.95 and RevPAR growth of 25.9 percent to $177.40.
The steepest RevPAR declines were reported in Chicago, down 8.9 percent to $126.62 and Miami, down 8.3 percent to $123.26.