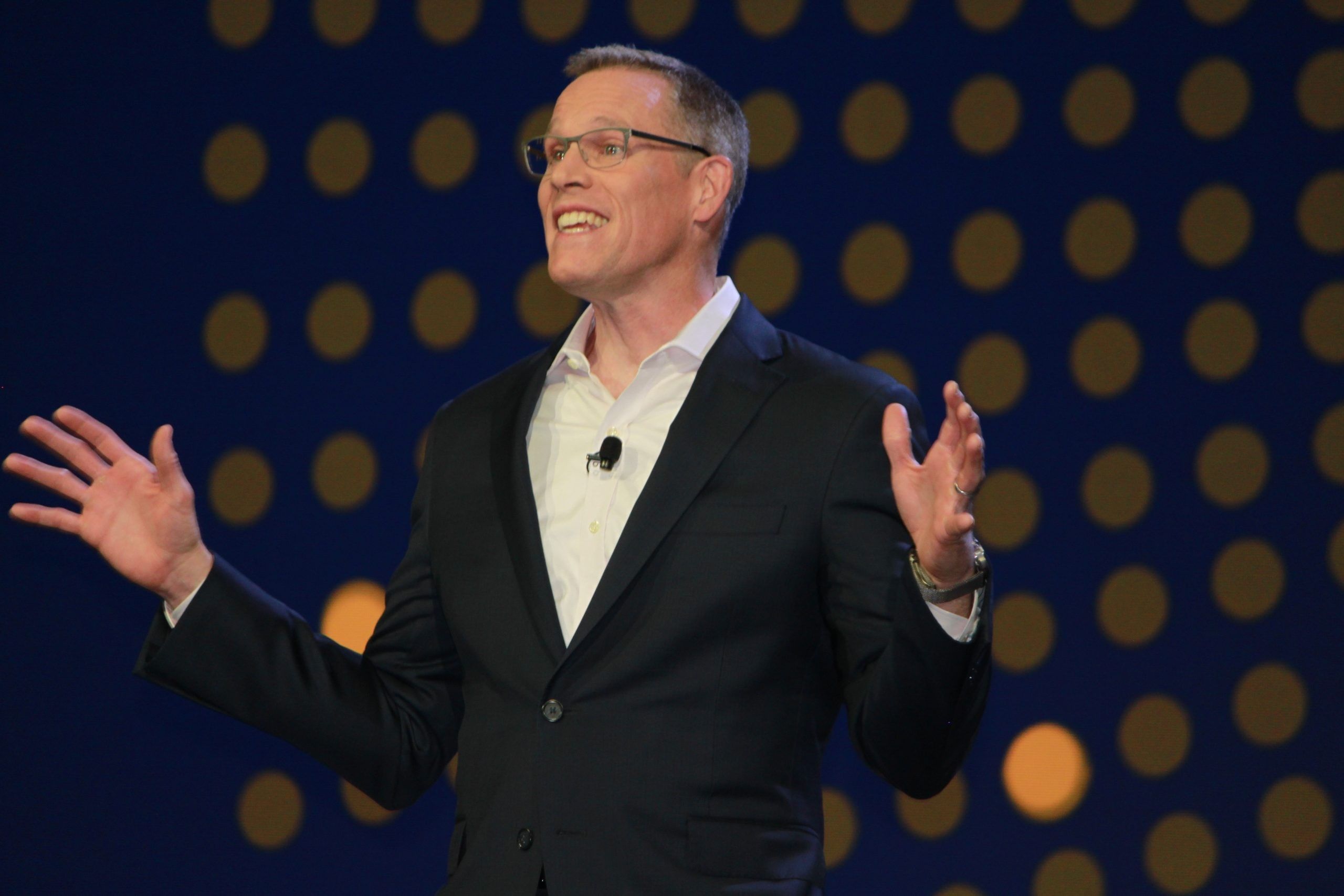 FRANCHISEE RESILIENCE AND determination was the focus of Choice Hotels International's 66th annual convention in Las Vegas last week. In keeping with that theme, in a press conference at the convention, corporate leadership for Choice said they are working with AAHOA on ways to implement the association's recently updated 12 Points of Fair Franchising.
More than 5,200 people attended the conference, including franchisees and their families. Other news from the event includes the announcement of a new program to promote women ownership of hotels and the hiring of two new franchise development directors.
Time to Go
"GO" was the theme of the convention, in recognition of the struggles Choice's franchisees have faced over the past three years of pandemic and economic downturn. The company overcame those challenges, driving new business, advocating for government aid and reducing operating costs for franchisees, said Patrick Pacious, Choice's president and CEO. It also surpassed 2019 system-wide performance levels.
"Thanks to the extraordinary efforts of owners, their staff and our associates, we are collectively stronger today than the last time we convened in Las Vegas in 2019, and we are ready to GO," said Pacious. "We know that for our franchisees, investing in the Choice brand family – whether owning one hotel or several – is deeply personal. That's why we are especially proud of our ability to adapt and innovate in the face of uncertainty to help them manage and overcome all kinds of challenges."
During the conference, Pacious and other company leaders stressed other achievements by the company, such as new investments, improvements to the company's marketing and distribution channels and enhancements to its revenue management systems, all to benefit franchisees.
"Our franchisees are at the center of everything we do at Choice – that is our guiding star. When the pandemic began, we took immediate action to not only help keep hotel doors open and the lights on for guests, but we continued to find ways to help drive revenue," said Pacious. "Because of the unparalleled determination of our franchisees and our associates, combined with our strategic decisions and targeted actions, Choice is leading the industry's recovery and we are ready to GO confidently into the next era of growth and success."
12 reasons why
Pacious attended a media roundtable during the conference along with Robert McDowell, Choice's chief marketing officer; David Pepper, chief development officer; and John Bonds, senior vice president of enterprise operations and technology. During the roundtable, Pepper reiterated the view that Choice took care of its franchisees during the pandemic.
"We have some very happy franchisees," Pepper said. "This company really proved itself during the downturn that not only with great brands and in the right segments, but we're also the right company because they knew they had somebody to work with the whole time."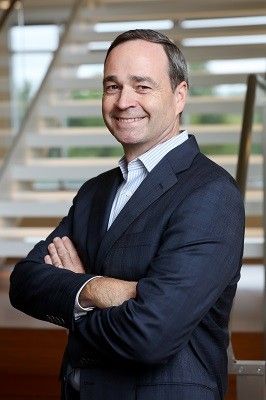 All four executives said they were aware of AAHOA's 12 Points of Fair Franchising, which was a major topic at AAHOA's own convention a few weeks before.
"I will focus on demanding that each and every brand implement AAHOA'S 12 points of Fair Franchising," said Kamalesh "KP" Patel of Santa Cruz, California, the new AAHOA secretary, during the secretary candidates' debate during the conference. "Our industry needs an overhaul and that starts now. No more unnecessary mandates that take away from our bottom line just to grow theirs. No more brand expansion, stop making us compete with each other. And no more kickbacks that double and triple costs. It stops today."
Mike Patel, a former AAHOA chairman, said AAHOA as an organization is trying to remain neutral between members and brands, and he respects that stance. However, he said hotel companies still should consider it in their best interests to listen to members concerns.
"People have a choice whether to buy the brand or not the brand, or don't go to the vendors, don't buy from them," he said. "I think AAHOA can implement that because you cannot turn a blind eye on people who do business and then they abuse your members. Then you have certain kind of responsibility I feel."
Exit fees, called liquidated damages, charged to franchisees who want to exit a brand need reform, Mike said. Currently they average about $2000 to $3,000 per room to break the contract to get out.
"So, if you're a 100-room property, you'd have to spend $300,000," Mike said.
Also of concern, and mentioned in the 12 points, is the use by some brands of preferred or mandatory vendors. Mike said these mandates can force franchisees to pass on outside vendors who can provide better pricing for goods or services.
Bonds said Choice has talked AAHOA's general counsel to better understand the 12 Points. He and McDowell's team will be working on how to work within them where possible.
"We've reviewed them I think that they're covering a whole host of topics," Bonds said. "It's a long list and we've been through it. We understand where they're coming from. It's really a chance for us to collaborate and work together more closely on how we can enhance the value of franchisees' annual investment."
Regarding the liquidated damages, Bonds said, Choice already is at least partially compliant with the 12 steps.
"One of the things they asked is do you have discussions and are open to conversations on how liquidated damages are assessed?" Bonds said. "We do that."
Regarding vendor mandates, McDowell said there's a price and quality piece of the situation.
"With the quality part, I have to make sure because that's critical. I think the other piece is, we want to make sure we have vendors that can supply all of our hotels across the U.S. And we do want some type of consistency within the brand for the guests," McDowell said. "We do negotiate on price with many of our vendors And that's ultimately why we have the qualified vendor programs."
McDowell also said Choice does have waiver option for using outside vendors, the details of which vary according to brand and items to be purchased. There are three primary reasons for requiring franchisees to use certain vendors.
"It's really about volume, quality, and price," McDowell said. "Those are really the three key things we look for. And we work very closely with our owners' group as well the brands teams on what they're looking for."
Pacious reaffirmed that the relationship between Choice and AAHOA is strong.
"Our relationship with AAHOA goes back to its founding, we have worked shoulder to shoulder with them over the years on getting more Indian Americans in ownership and the relationship between us and them has always been a strong one," Pacious said. "We look at the things we've worked together on particularly over the last several years shoulder, to shoulder with them on a lot of legislative issues. We're continuing to work with them on education and a variety of other topics as well. And with their new focus on the 12 Points of Fair Franchising."
New focus on diversity
Also during the convention, Choice announced its "HERtels By Choice" program that will provide training, education, mentorship and financial assistance to women entrepreneurs to  help them succeed as Choice franchisees.
The financing support includes assistance with loan applications and education on equitable financing terms. The training is open to members of the Choice system through its Choice University that also includes program-specific trainings designed to optimize their onboarding and operating journey. The mentorship includes executive coaching from industry veterans and current Choice owners to discuss best practices and build confidence.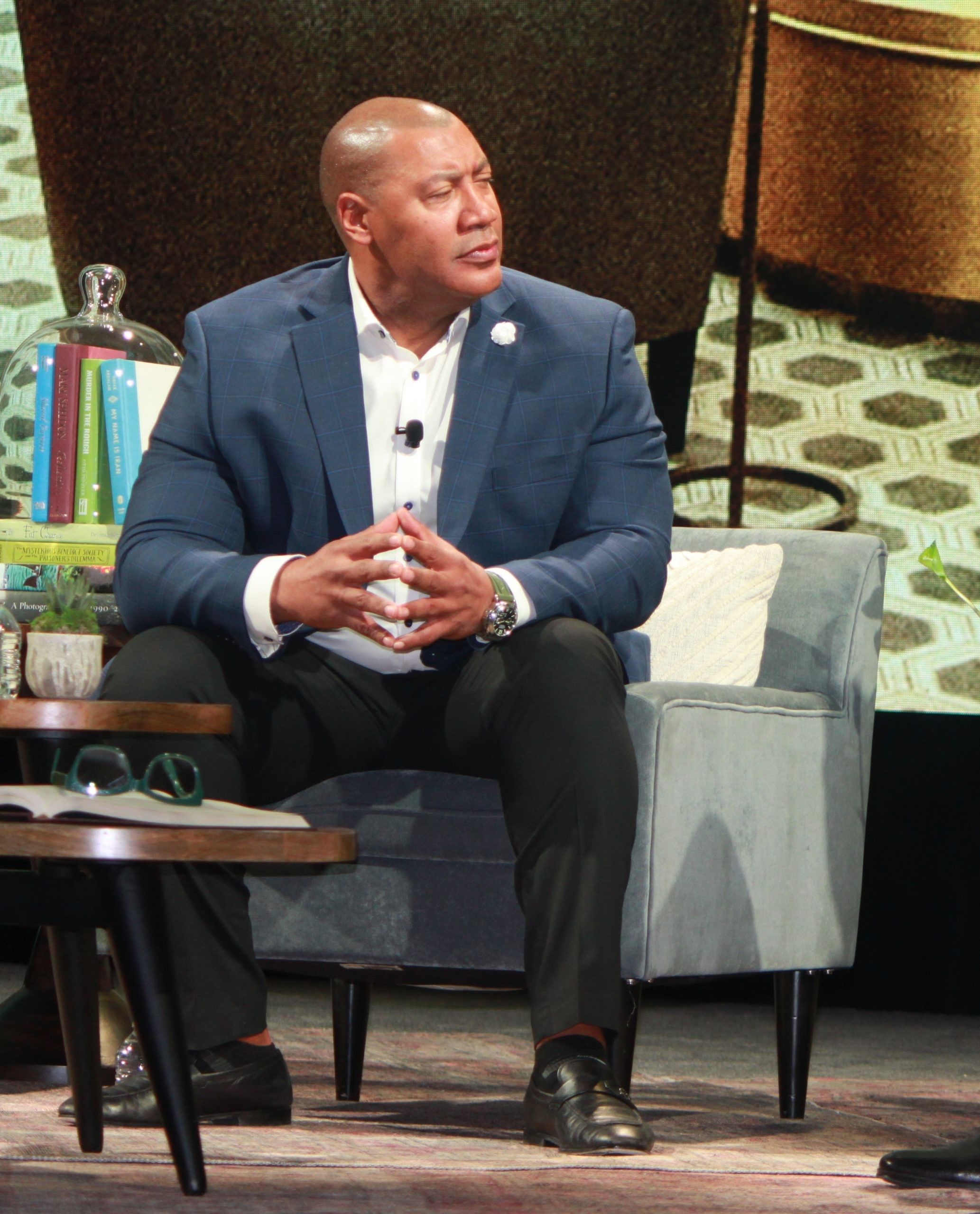 Since last March, as part of a focused effort to increase female ownership and lay the groundwork for the HERtels, the company awarded 25 contracts specifically to women entrepreneurs.
"The central tenets of the HERtels by Choice program – connecting and empowering – are not new to Choice. For decades, we've helped deserving, growth-minded entrepreneurs enter the rewarding business of hotel ownership with industry-leading tools, support and resources," said John Lancaster, Choice's vice president for emerging markets, franchise development and owner relations. "HERtels by Choice represents an important next step in our mission to fueling a diverse owner base and small business success."
New faces
Choice also announced the hiring of Jacquelyn Peterson and Marcus Thomas as franchise development directors. Both are emerging markets directors, Peterson to focus on bridging the gaps between veteran and female entrepreneurs and hotel ownership and Thomas to oversee development in the company's African American, Latin American and Native American emerging market segments.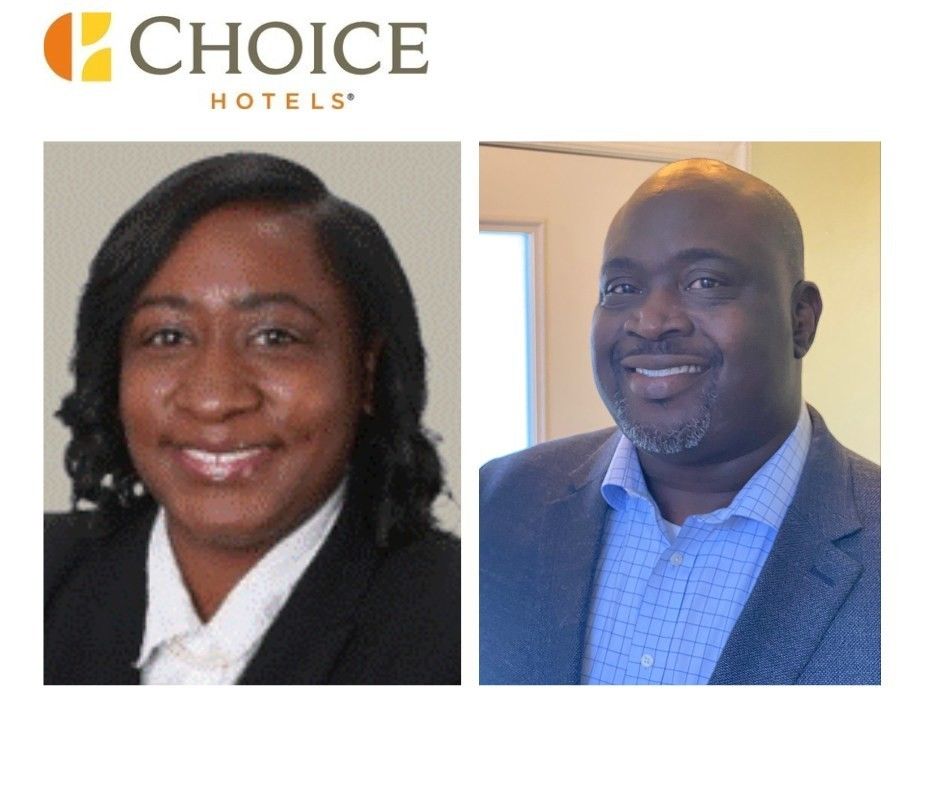 Peterson holds a bachelor's degree in hotel, restaurant and tourism management from the University of South Carolina and a master's degree in leisure studies from the University of Georgia. Thomas most recently served as a senior consultant for Konica Minolta, a Tokyo-based multinational technology company. He holds a degree in business administration and international business from Sam Houston State University.
"Since forming the industry's first emerging markets-focused development team, Choice has awarded and financially supported more than 300 franchise agreements with under-represented minorities and seasoned entrepreneurs, including nearly 30 contracts last year alone," Lancaster said. "Jacquelyn and Marcus are both results-driven, charismatic leaders whose wealth of industry experience will help the company build on its commitment to supporting a diverse franchise base."