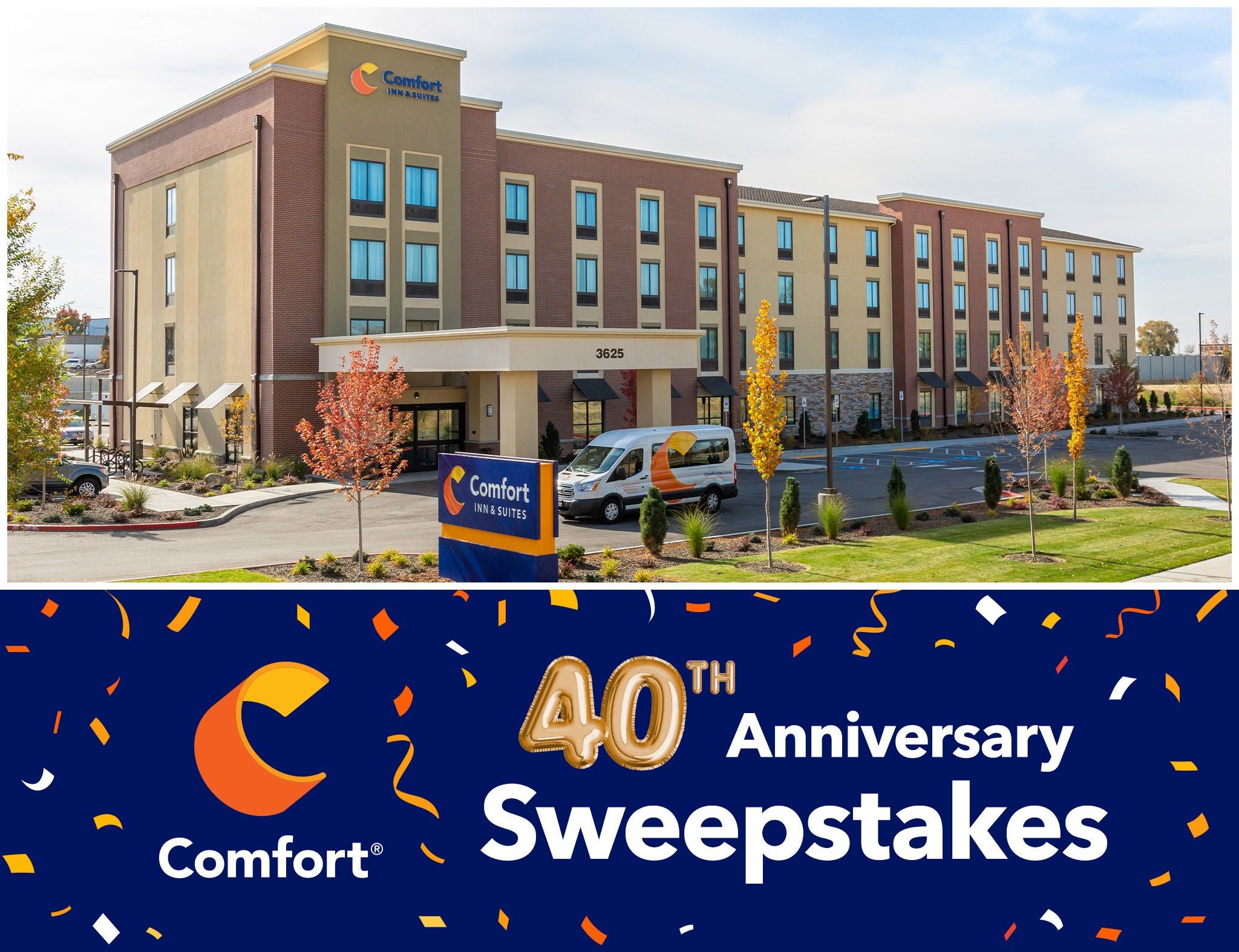 CHOICE HOTELS INTERNATIONAL is holding a sweepstakes in recognition of the 40th anniversary of its Comfort Hotels brand. As part of the giveaway, guests will have a chance to win one of 40 prizes of 40,000 Choice Privileges points.
Guests must register online for the sweepstakes and stay at a Comfort property during the month of July to qualify for the contest. They can enter for each night they stay up to 31 entries.
"We're giving new and loyal guests a chance to join in the excitement as we celebrate the Comfort brand's 40th anniversary. The sweepstakes is our way of saying thank you this summer for 40 incredible years," said Megan Brumagim, Choice vice president for brand management, design and compliance. "Comfort has remained a trusted leader in the upper midscale chain scale and is known for its warm and welcoming guest experience. Our guests have been a core part of this successful 40-year journey and we're rewarding them with a chance to win loyalty points that can be used for free stays and more."
In March, also in recognition of Comfort's 40th anniversary, Choice announced the new Rise & Shine prototype for the brand. It includes a reduced footprint, an outdoor porch near the entrance to each hotel, a "flex-room" for multiple functions, and three color schemes; City, Sea and Sun.
Azim Saju, CEO and president of HDG Hotels, was one of several owners consulted on the design.
"It's not every day you can say that you directly influenced a brand's new product, but the Comfort prototype is a great example of how Choice Hotels' collaboration with owners and developers ensures a win for everyone," Saju said previously. "I'm always looking for ways to optimize returns for my investments. I know Choice is, too. I'm proud to have been a part of an incredible project that will be a game changer in the market of current and prospective owners as well as our guests."
The Comfort brand began in 1981 as part of Choice's initial implementation of brand segmentation. Today, it has more than 1,600 hotels across the U.S. that have completed a $2.5 billion refresh of guest rooms and public spaces, as well as a new logo and signage.