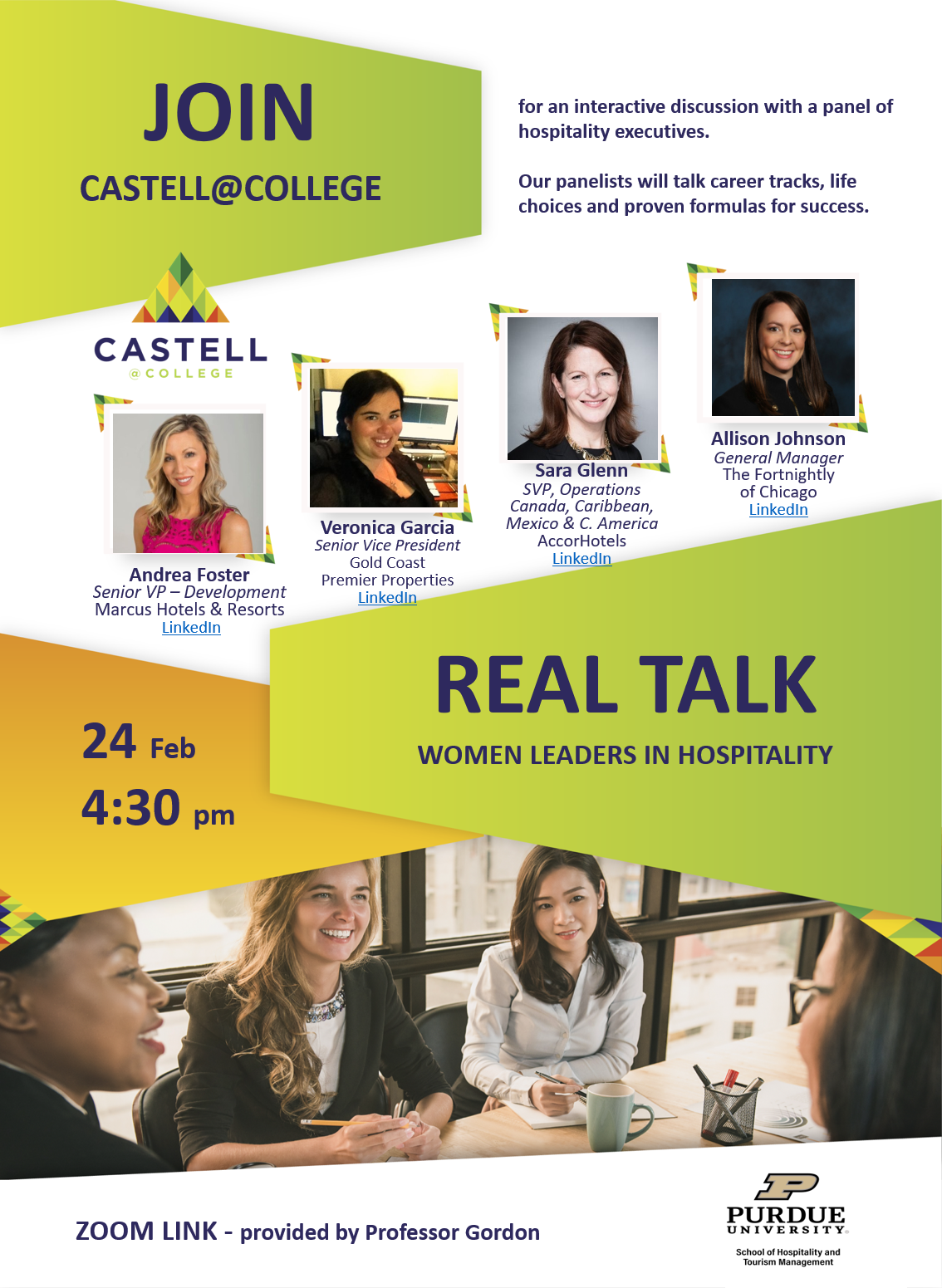 THE CASTELL PROJECT, a not-for-profit that promotes women in the industry, continued reaching out to students in hospitality programs at colleges around the country even during the COVID-19 pandemic. Now the foundation is planning to scale up the program for 2021.
Adjusting to the current situation
The [email protected] program, which invites female executives share their professional experiences with students, originally involved live events at schools. When the pandemic led to the cancellation of those events last year, the Castell Project took the program to the internet and held virtual event at 25 schools to speak with 900 students during the fall semester.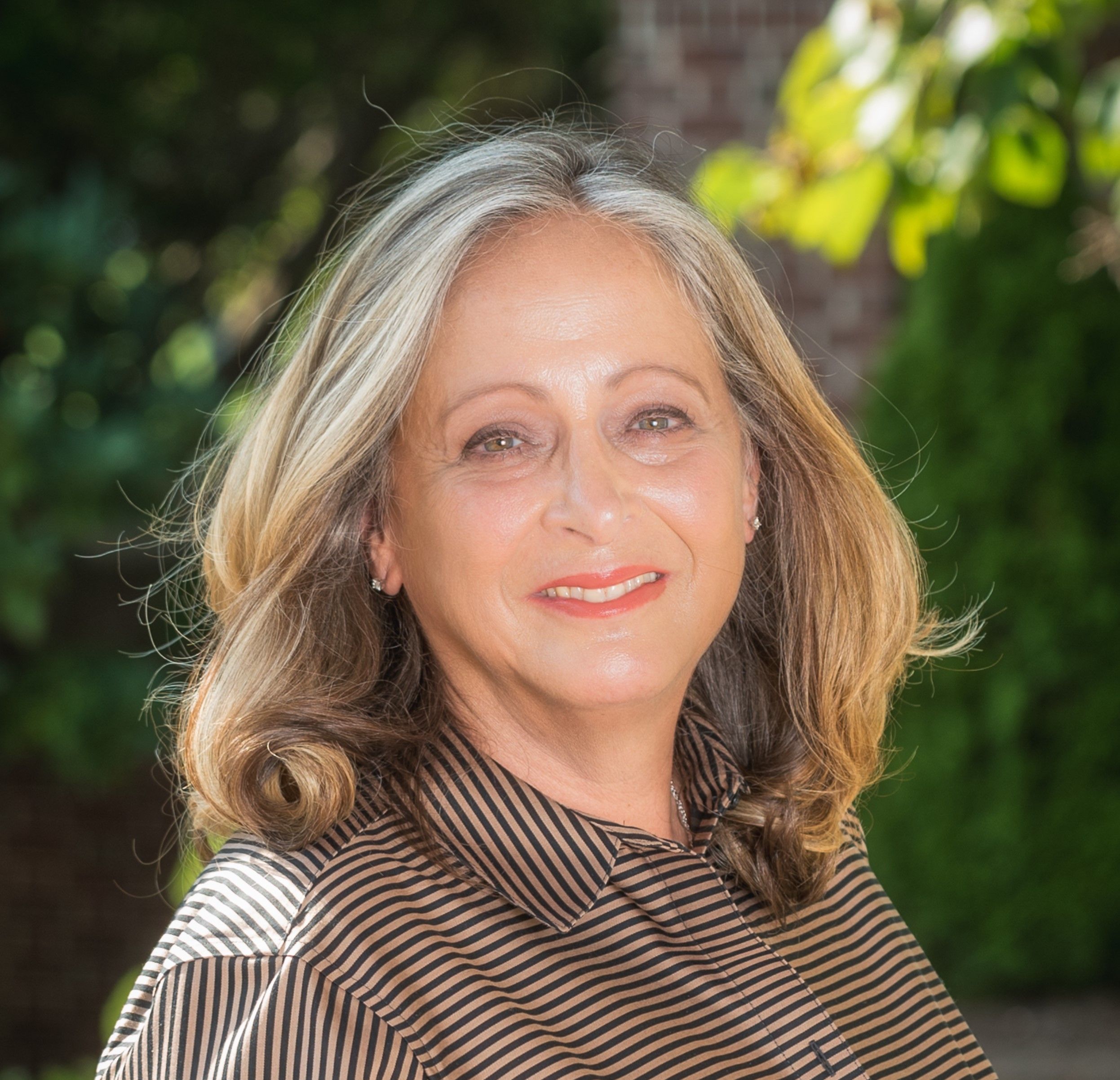 "At first, we were devastated not to be talking with students face-to-face. However, switching to a virtual platform was a 'silver-lining' that allowed us to scale the program much faster than we had thought possible," said Fern Kanter, co-chair of [email protected] and a member of the Castell Project board.
For this year, the project plans to reach between 1,800 to 2,000 hospitality students. More than 120 female hospitality executives have volunteered to participate in [email protected] panels. The panels have made an impact on those who have participated, students and teachers.
"Our students were very impressed with the fall's [email protected]. It is so refreshing to hear top hospitality professionals speak in an open and honest manner about their successes and struggles. Students felt engaged, heard and inspired," said Lynn Minnaert, academic chair, clinical associate and professor at the Jonathan M. Tisch Center of Hospitality in New York University.
"[email protected] showed me there as so many career paths open to me in the hospitality industry," said Caroline Waters, a student at the School of Hospitality Business in Michigan State University. "Thanks to what I learned during this program, I am more confident and excited to enter the hospitality industry and join the amazing women I had the opportunity to meet."
Speaking from experience
In the February issue of Asian Hospitality magazine, Nimisha Patel, AAHOA's current female director for the Western Division, shared her experiences in a [email protected] video webinar in October. The experience gave her insight as well.
"Honestly, I think they're just in limbo," Patel said about the students attending the session. "I think it was good for us to give them some perspective, and hopefully give them a little bit more motivation and feeling confident, coming out of school and doing what they need to."
The panel for the session that Patel attended included panel members from various parts of the industry, such as designers and employees at corporate offices of different hospitality companies.
"We really just shared our stories and how not to be afraid of diving into different situations, just to get experienced. I think that was the resonating sound between everyone," she said. "There were so many people on the panel that were talking about where they started and where they ended up. I know, that can be intimidating for them and it seemed like they were a little intimidated. But at the same time, at the end of the day, we were hoping that at the end of the call they just knew that we're just normal human beings just like they are. We just tried to give them a little bit more confidence and knowing that any experience is good experience in this industry."
What lies ahead
The Castell Project's upcoming [email protected] agenda has the potential to carry the program to its goal for the year, said Peggy Berg, founder and chair of Castell Project.
"Thanks to three amazing volunteers who gave a tremendous amount of time and thought, the initiative has a solid foundation to grow and serve the hospitality industry," Berg said. "Fern Kanter, Lan Elliott and Heather Jacobs' contribution to the future of hospitality is significant and much appreciated. Through [email protected], a stronger, more informed pool of talent will be available as the industry re-emerges."
In the coming weeks the Castell Project is expected to release its fourth annual Women in Hospitality Industry Leadership report. Last year's report found more women are in leadership roles and making presentations at hotel investment conferences, but Berg said this year's report could show how the pandemic has affected women in the industry more adversely than men.
"We're concerned that COVID is had a disproportionate impact on women and people of color," she said in Asian Hospitality's February issue.