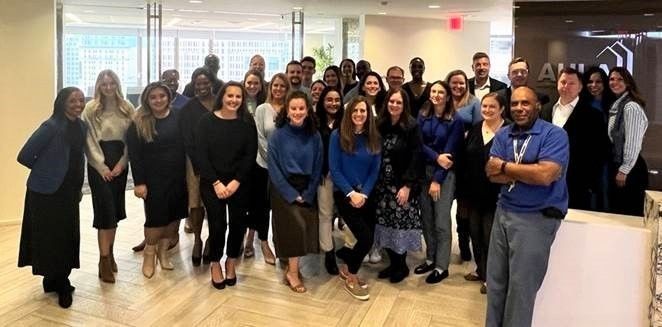 STAFF MEMBERS OF two hotel industry associations donned blue in January to recognize National Human Trafficking Prevention month. AAHOA and the American Hotel & Lodging Association also sought to encourage hotel owners to take advantage of their educational programs on detecting and preventing trafficking in their properties.
Like his predecessors since 2010, President Joe Biden issued a proclamation officially designating January as the month to focus awareness on trafficking prevention, according to the U.S. Department of State. The month recognizes the work done by foreign governments, international organizations, anti-trafficking entities, law enforcement officials, survivor advocates, communities of faith, businesses and private citizens to raise awareness about human trafficking, the State Department said.
"Since human trafficking disproportionately impacts racial and ethnic minorities, women and girls, LGBTQI+ individuals, vulnerable migrants, and other historically marginalized and underserved communities, our mission to combat human trafficking must always be connected to our broader efforts to advance equity and justice across our society," Biden said in his proclamation.
As part of the month's program, Jan. 11 is designated #WearBlueDay, and AAHOA and AHLA staff members dressed in blue to mark the occasion. Both associations said they were affirming ongoing commitment to preventing trafficking, and Bharat Patel, AAHOA's vice chairman, personally took action to fight the crime.
AAHOA vice chair gets involved
According to AAHOA, There are an estimated 25 million to 40 million victims of trafficking worldwide, with an estimated 50,000 new victims being brought into the U.S. each year. The pandemic heightened the crisis, AAHOA said.
In a video produced by the association for this year's observance of National Human Trafficking Prevention month, Patel relates the story of his participation in a law enforcement operation to catch traffickers.
"What they wanted me to do was basically give them a couple of rooms so they could run a reverse sting operation, kind of like an episode of Dateline," Patel said in the video. "It didn't make the papers, we didn't advertise it, but they got somebody off the street who was trafficking human beings."
AAHOA has trained more than 7,000 people on human trafficking prevention. One of them was Jayan Patel, AAHOA lifetime member.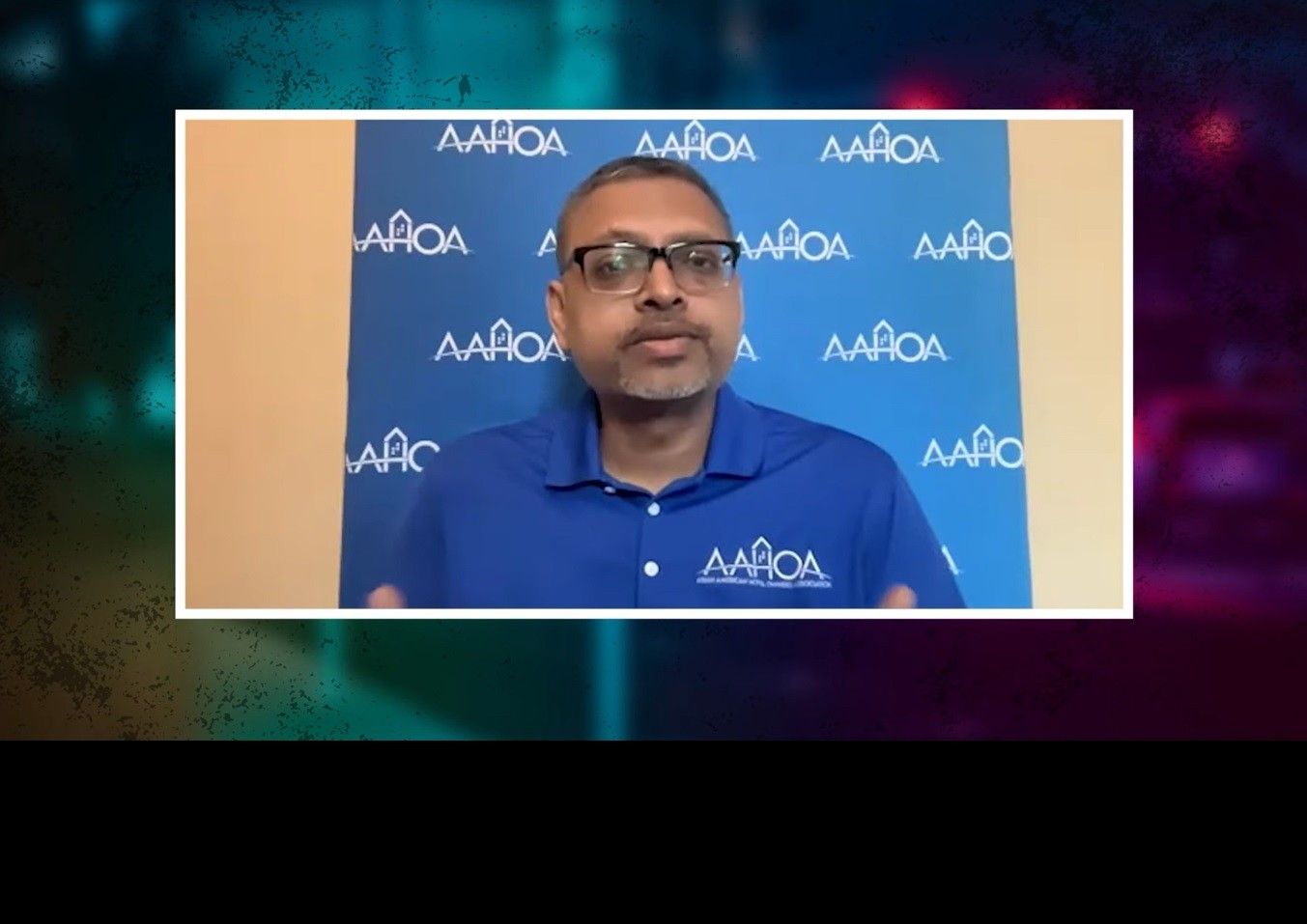 "It's important to keep our guests safe and our employees noticing things such as bad behaviour," Jayan said. "Trafficking is a big issue in the country and I think it's important for hotels to be diligent in regards to protecting their hotels as well as their guests."
Arti Patel, AAHOA Central Midwest Regional director, appears in the video to highlight the role AAHOA members can play in preventing trafficking.
"This is happening across state lines. With AAHOA being such a large organization with a network of hoteliers, over 20,000 members strong, if we have a collective effort in helping each other by maybe discussing, hey we have a situation … it's something we need to be reading up on," she said.
Law enforcement officials participate in AAHOA's training and say hotel staff are in a position to best notice trafficking situations. It's important to have people reporting things to them, an unnamed detective in the video explains, because most often the victims of trafficking are unable to escape and report their situation themselves.
"America's hotel owners are in a prime position to lead the fight against human trafficking, save lives and protect their businesses," said Laura Lee Blake, president and CEO.
AHLA and foundation accept $500,000 contribution from Wyndham
As part of its "No Room for Trafficking" campaign, AHLA and the AHLA Foundation plan several engagements during January, such as an event in partnership with It's a Penalty in Phoenix prior to Super Bowl LVII, a live Twitter chat in partnership with the National Center for Missing and Exploited Children, an event in partnership with Safe House Project at the U.S. Capitol and a virtual fireside chat with Department of Homeland Security Secretary Alejandro Mayorkas on Jan. 30.
Also, Wyndham Hotels & Resorts will contribute $500,000 to the foundation's Survivor Fund, the largest single contribution to the fund so far. To date, the fund has raised more than $2 million from hotel companies, including the Hilton Global Foundation, Hyatt Hotels Foundation, Extended Stay America and G6 Hospitality.
The fund will award grants to community-based organizations that help prevent revictimization by empowering and equipping survivors with resources to support them, such as emergency housing, career development and other needs. To date, more than 800,000 hotel employees nationwide have been trained through the NRFT free human trafficking awareness training hosted in partnership with ECPAT-USA.
"As an industry, there is no greater moral cause than combatting human trafficking, and January serves as a time to bring awareness to this fight and support survivors.  From member resources, to training events to awareness-raising campaigns, we are proud to drive these critical efforts forward into 2023," said Chip Rogers, president and CEO of AHLA. "Beyond growing the impact of the Survivor Fund though increased support from hotel companies across the country, we will continue to elevate the issue, educate industry employees and employers, and empower survivors. While there is still much more to be done, together we are making critical strides in the fight to end trafficking.