Matthew Hostetler, chief development officer at Red Roof, has been operating outside his wheelhouse for about 18 years now. In this installment of Asian Hospitality's Leadership Series, he explains how he does it all with a smile on his face.
Hostetler was at the Hunter Hotel Conference in March in Atlanta when he took time to talk about his history in the hotel business along with the current status of Red Roof. Topics also included AAHOA's 12 Points of Fair Franchising, the company's preparations for possible economic headwinds this year and the success of Red Roof's newest brand.
Same job, different industry
In 2002, Hostetler was recruited by Cendant Hotel Group, which is now Wyndham Hotel Group, to conduct franchise sales under Phil Hugh, who was at that time senior vice president for franchise sales. That was when he stepped out of his comfort zone.
"I said yes to an opportunity that was way, in sales was not outside of my wheelhouse, but outside of my industry," Hostetler said. "I was in transportation for 15 years before that. So yeah, that definitely outside the wheelhouse."
In 2014, he joined Red Roof as the senior vice president of development, again working under Hugh. In 2020, when Hugh left the company, Hostetler became chief development officer. Now he's settled into the job.
"I love the hotel business. I love hospitality. I love the people in this business, how they are so entrepreneurial," Hostetler said. But there's also so people oriented as well. That's what attracts talent so much right? Hospitality. Everyone has a smile on their face most of the time."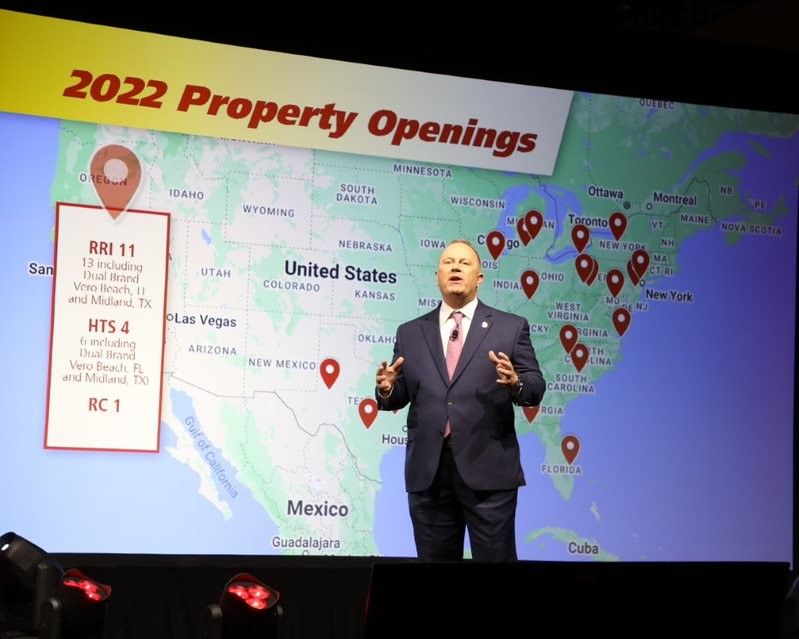 Sometimes the smiles fade a little, and there are disagreements among members of the industry. Red Roof has picked a side in one of those conflicts, the schism between AAHOA and several large hotel companies over fair franchising.
No vender rebates, period
Since the beginning of the year, Marriott International and Choice Hotels International have withheld their support for AAHOA over the association's support for hotel franchise reform. Red Roof is one of three companies that have publicly supported the 12 Points of Fair Franchising, and Hostetler was one of several executives with the company that met with AAHOA leaders to express that support.
In his Leadership Series interview, Hostetler explains what he thinks is the most important of the 12 points.
"Anybody has a right to figure out what they think is fair. What we are proud of is that at Red Roof, we don't take rebates [from venders]. We don't take any, I don't want to use the bad word, but kickbacks, or anything like that," Hostetler said. "Our goal at Red Roof is to procure the absolute best possible pricing for any of the products that we have in our systems and standards manual."
Red Roof helps its franchisees find the vender they prefer and which meets certain criteria, Hostetler said. It's about procurement and finding the best opportunity, he said.
"We work daily with our franchisee base. I've never had anybody walk up to me in an event like this and say, 'You guys are unfair," Hostetler said. "So I feel good about going to bed at night."
Streamlined and ready
Hostetler also gives his assessment of Red Roof's readiness for the possibility of an economic downturn, or even a recession, later this year. Inflation, the labor shortage and the recent failure of some small banks are factors driving those concerns, but he said they are ready.
"We're set up in a way to be streamlined as an organization. But, we also wanted to make sure as we streamlined that our franchisee base is going to be taken care of, positioning ourselves to make sure that our franchisees are in the know," Hostetler said. "I know there hasn't really been any talk internally about the banks. I think that's something we're all watching. But I think what we all need to do is just stay calm, stay calm, which is really the key part here. We don't need major investor groups going and pulling their money out."
At least some of the concern comes from the fact that the industry is still recovering from the pandemic.
"Coming out of the pandemic, everyone still talks about it," Hostetler said. "But you know, we are just trying to put that behind us and continue to drive the business for our franchisees and that's what we're all about."
Strong performances
Another topic Hostetler discussed was the success so far with Red Roof's new dual branded prototype that combines a traditional Red Roof side and the company's extended-stay HomeTowne Studios. Nine are open and operating and doing very well, he said, and there's been a tremendous amount of interest by developers.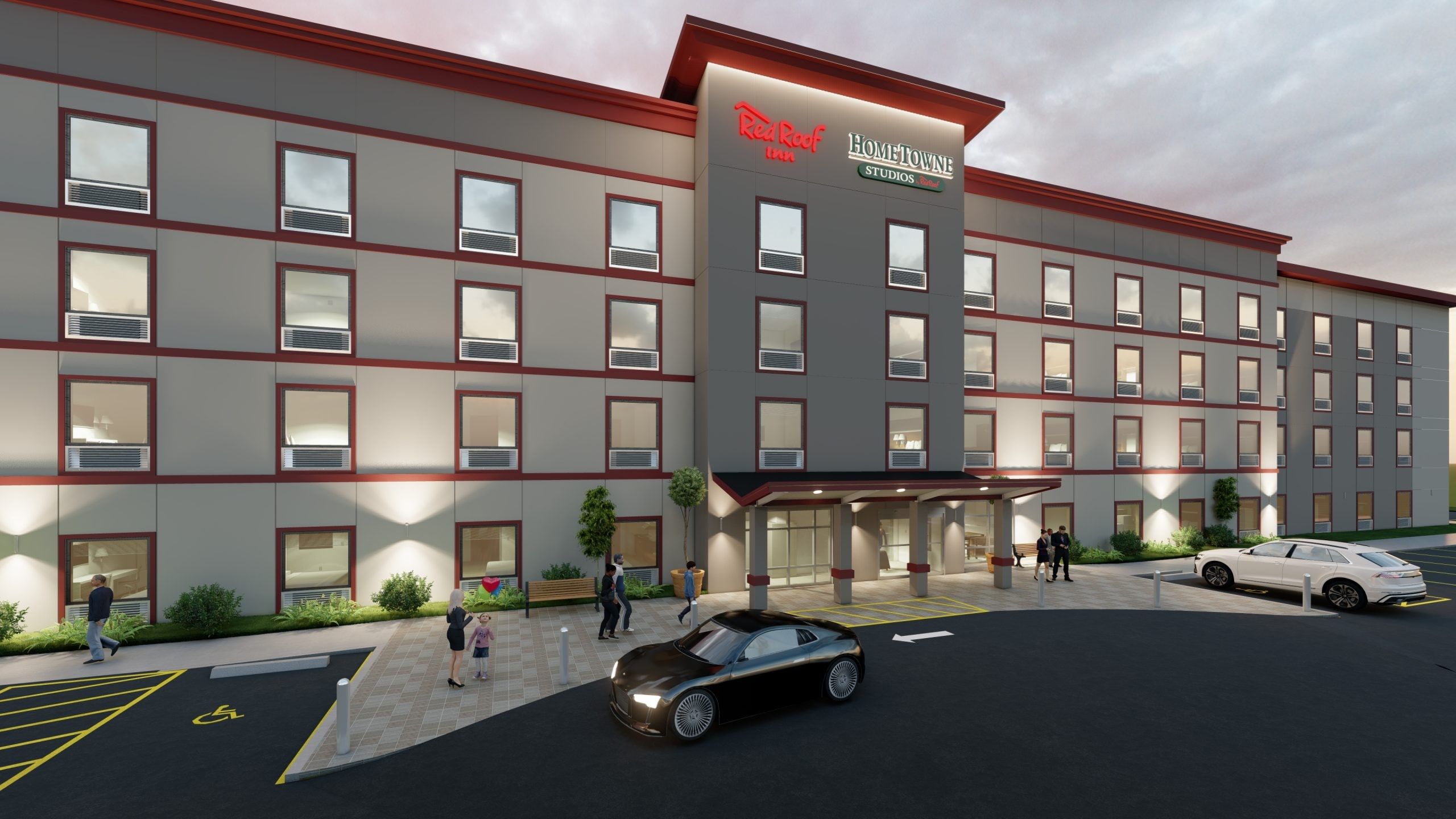 "No one likes a half empty hotel. We want to be more than half full," Hostetler said. "We want to get close to 85 percent occupancy. So if they can do it from a dual brand perspective, they're really taken advantage of more options, and the good part about it is we've been able to test it with conversions and it's working."
That's why they need shades
As for the future, Hostetler said, "the sky's the limit."
"We're going in a positive direction, we have a happy franchisee base, a growing franchisee base, a culture at our company that is second to none and people that want to be part of it," Hostetler said. "We're very excited about that, we want to continue to grow."