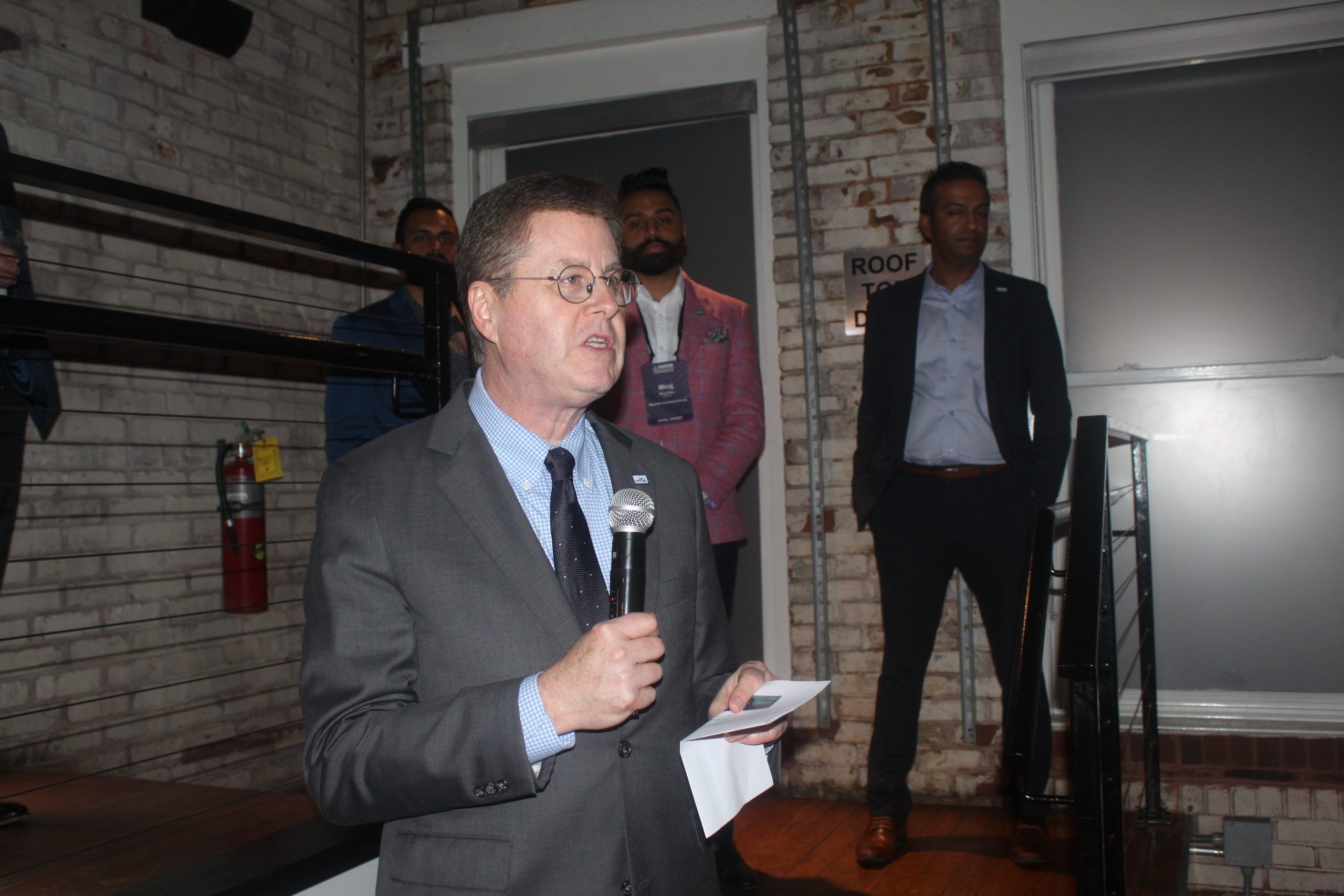 TWO KEY OFFICERS in AAHOA's leadership, Cecil Staton, president and CEO, and Rachel Humphrey, executive vice president and COO, are stepping down. An official reason was not given for the resignations, but several AAHOA members said it is past time for a change.
Staton's resignation is effective immediately, but he will continue to work with AAHOA leadership to ensure a smooth transition, according to a statement from AAHOA. Humphrey will step down on Aug. 7, the day after AAHOA's 2021 Convention and Trade show in Dallas finishes.
AAHOA is expected to name an interim president and CEO soon.
A year of challenges
Staton began his term as AAHOA president and CEO in November 2019 after serving as chancellor emeritus at East Carolina University in Greenville, North Carolina. He was instrumental in leading the association through the COVID-19 pandemic, said AAHOA Chairman Biran Patel.
"For more than a year, hoteliers faced immense pressure as the COVID-19 pandemic brought a period of decade-long prosperity to a grinding halt," Patel said. "Cecil proved to be a steady hand, leading and guiding the association to record member engagement through this turbulent year. His leadership in the development of our strategic plan will have a lasting, positive impact upon the association."
For his part, Staton said he was grateful for his time with the association despite the challenges.
"AAHOA has the most dedicated team with whom I've had the privilege to work, and I've been impressed with their commitment to excellence from the moment I joined this great organization," he said. "Our work to develop AAHOA's new Strategic Plan holds the promise to propel the association forward toward its fullest potential."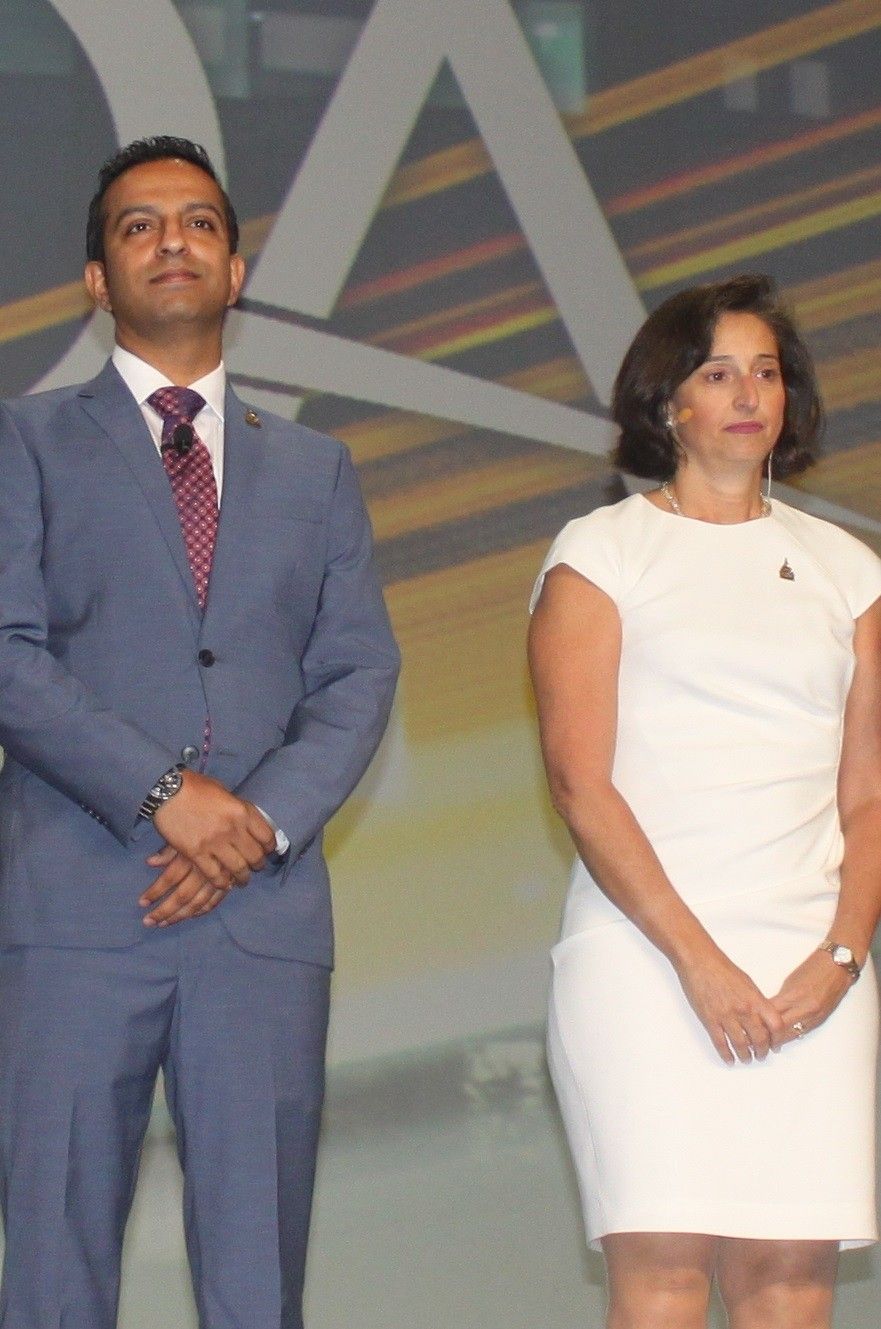 Humphrey has been with the association for more than 20 years, originally serving as a legal adviser, Biran said. She served as interim president and CEO after Chip Rogers left the position.
"I'm incredibly proud of AAHOA's critical role in the industry today and the team I have served alongside," Humphrey said. "I know AAHOA will continue its successful trajectory of being the foremost resource and advocate for America's hotel owners and look forward to seeing everyone in Dallas."
A welcome change for some
Several AAHOA members came forward after news of Staton and Humphrey's departure broke to say the resignations signaled a welcome change. They said the association has strayed from its original mission of defending hotel owners against exploitation and failed to follow its own bylaws.
"I am happy to learn that, AAHOA leadership has awakened and better late than never," said Sunny Gabhawala, a lifetime member of AAHOA since 2006 from Crawfordsville, Indiana. "Each and every person who did not justify their respective role and those who are employed by the great association needs to be replaced. Cleaning shall not stop from top to bottom. I trust the new management team shall be appointed with great caution and focus on members interest only."
Gabhawala said he is a former AAHOA regional director and director at large.
Another lifetime member, Janak Patel of Greensboro, North Carolina, said members are optimistic that the association's change in leadership will "bring a strong vibe" among the AAHOA board.
"Members' interest should be the utmost priority for new leadership," Janak said.
Some of the strongest criticism of the outgoing leadership came from former AAHOA Chairman Mike Patel of Atlanta, who said Humphrey mishandled the removal of Naresh Patel in 2018 from his position as North Central Region director. Naresh, who has filed a lawsuit against AAHOA in Michigan claiming his removal was improper after he was accused of failing to return funds to the association that were meant to finance a holiday party that never happened.
"The main thing was, there's a bylaw, which says, to remove any person, you need 75 percent of the board to approve," Mike Patel said. "When I asked the board, did you remove this guy, they would not answer."
In court documents, AAHOA argued that Naresh agreed to an arbitration process that superseded the bylaws' requirement for a vote by the board.
"What does exist in AAHOA's governing documents is the mandate that the determinations made by arbitrators are final and need not be confirmed or approved by the board," according to AAHOA's answer to allegations in the lawsuit.
Sagar Shah, president and co-founder of franchisee advocacy group Reform Lodging and managing principal at Yatra Capital Group in Philadelphia said "the vast majority" of AAHOA membership would welcome news of the resignations.
"Unfortunately, over a period of years, the organization deviated from its original founding principles which were to combat rampant discrimination and the marginalization of Asian American hoteliers," Shah said. "With a current agenda that considers the words, "fair franchising' to be a taboo and off limits subject, there is no doubt in my mind that those in leadership roles within AAHOA finally heard the message loud and clear; that franchisee concerns need to be at the forefront and anyone that stands in the way of that, does not belong in any executive capacity."