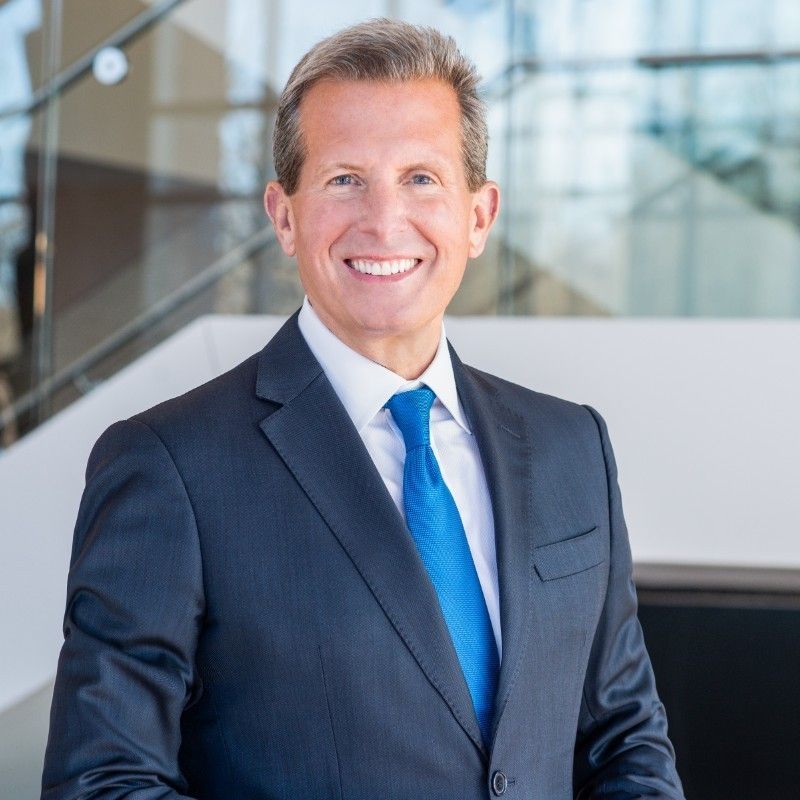 GEOFF BALLOTTI, PRESIDENT and CEO of Wyndham Hotels & Resorts, is the second recipient of the Arne Sorenson Social Impact Leadership Award. The award is presented by the American Hotel & Lodging Association, the American Hotel & Lodging Foundation and the BHN Group.
Ballotti will receive the award Jan. 22 AHLA Foundation's premier fundraising gala, Night of a Thousand Stars, and again during the 22nd Annual Americas Lodging Investment Summit in Los Angeles on Jan. 24, according to AHLA. The award is named after Arne Sorenson, the former president and CEO of Marriott International who passed away in 2021, and in December of that year David Kong, the recently retired president and CEO of Best Western Hotel Group, was the inaugural recipient.
"Geoff – much like Arne – is a true embodiment of all the good that hospitality represents. His empathy, his accessibility and his commitment to doing the right thing is what makes him one of our industry's greatest leaders," said Chip Rogers, AHLA president and CEO. "The story of his success, from dishwasher to CEO of the world's largest hotel franchisor, is inspirational – as is his dedication to ensuring the success of future hotel leaders. I am lucky to call Geoff a colleague and friend, and it fills me with pride to honor him with this award."
Ballotti began his career in hospitality as a dishwasher, then a waiter and ultimately his current role. He also has held various leadership positions with Starwood Hotels & Resorts Worldwide in the U.S. and Europe, including serving as president of Starwood North America.
Some of Ballotti's achievements at Wyndham include:
Launching Women Own the Room, a program specifically targeting women's advancement in hotel ownership.
Fostering diversity through the development of BOLD by Wyndham to engage and advance more Black entrepreneurs toward hotel ownership.
Creating the Wyndham Championship golf tournament and Wyndham Championship Fore! Good, the tournament's philanthropic platform that benefits residents in the Piedmont Triad, a metropolitan area between the North Carolina cities of Greensboro, Winston-Salem, and High Point, in the areas of youth and education, community development and environmental sustainability.
Advocating for hoteliers and helping ensure the survival of their business and protection of their family legacies during the pandemic and after.
"Geoff is the quintessential example of a leader who completely understands the definition of hospitality and what it means for every facet of the industry," said Jeff Higley, president of The BHN Group. "Dedicating his career to hospitality has led to Geoff's commitment to being an active agent of change as the industry continues to evolve and further embrace its social responsibility and the impact it has on so many. It's a pleasure to acknowledge Geoff's commitment to this mindset and making the world a better place."
The Sorenson award is presented annually to a senior-level executive in the lodging industry to recognize their leadership and community engagement. Nominations are reviewed by AHLA's executive committee and representatives from ALIS. Nominations are reviewed by AHLA's Executive Committee and representatives from ALIS.