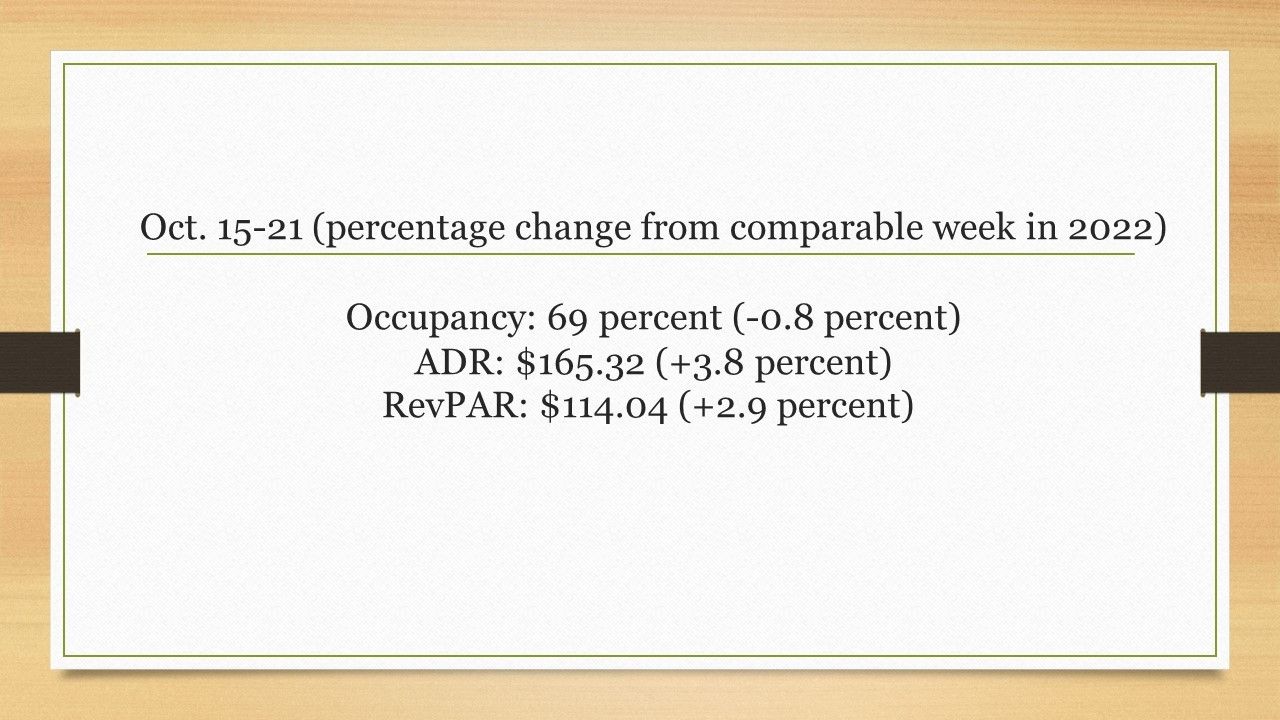 U.S. HOTEL PERFORMANCE saw an uptick in the third week of October compared to the previous week, according to CoStar. Year-over-year comparisons also showed signs of improvement.
Occupancy stood at 69 percent for the week ending on Oct. 21, a slight uptick from the previous week's 68.5 percent, and a marginal year-over-year decline of 0.8 percent. ADR increased to $165.3, up from the previous week's $164.25, marking a 3.8 percent surge compared to the previous year. RevPAR also showed improvement, reaching $114.04, surpassing the previous week's $112.51, and reflecting a 2.9 percent rise from 2022.
Among the top 25 markets, Seattle experienced the most substantial year-over-year increase in occupancy, rising by 8.5 percent to reach 76.1 percent. Las Vegas recorded the most significant gains in ADR, surging by 20.3 percent to $257.42, and RevPAR saw an increase of 23.5 percent, reaching $229.57.
Miami saw the steepest RevPAR decline, dropping by 12.3 percent to $133.01.