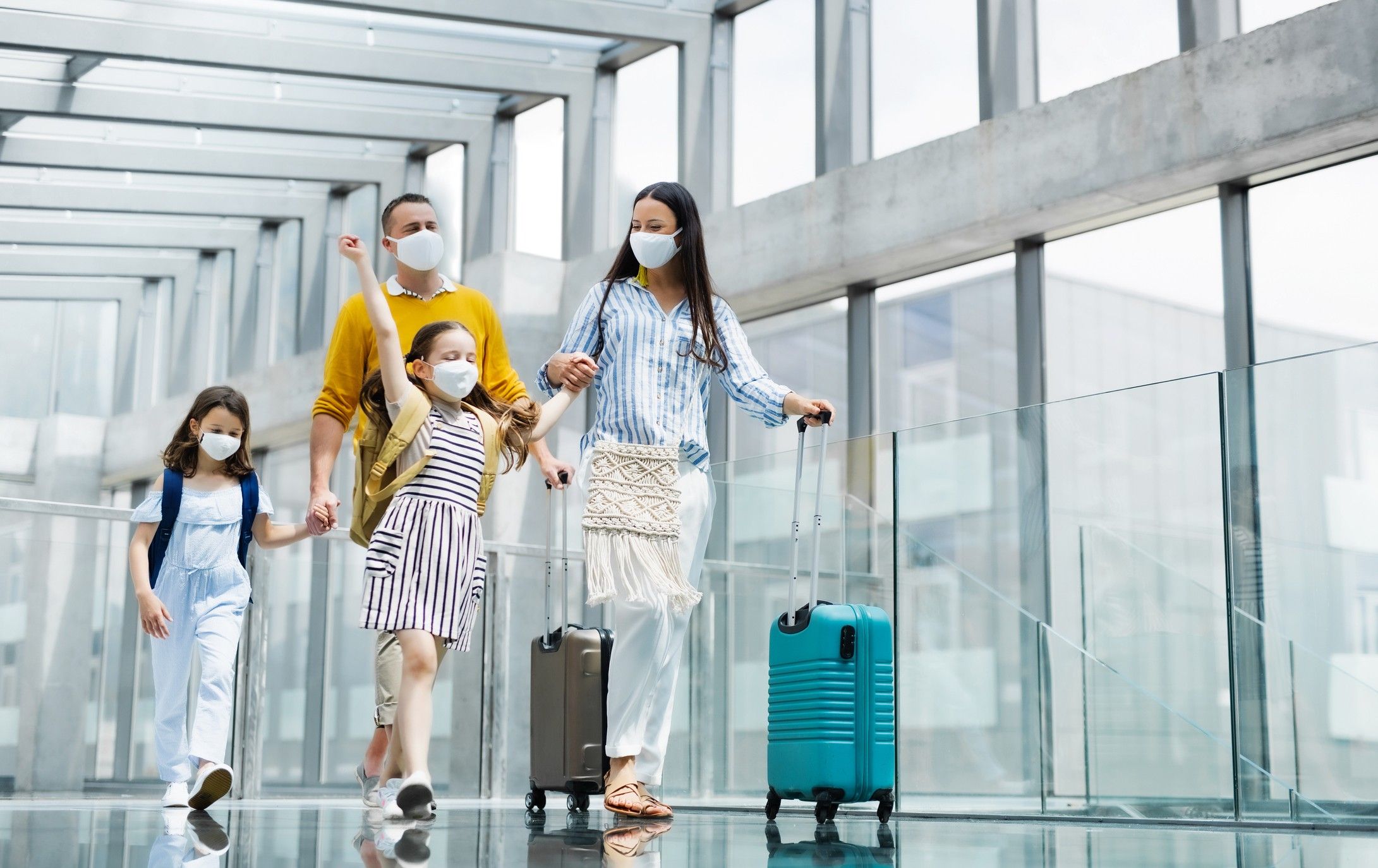 AS MANY AS 88 percent of U.S. parents are likely to travel with their children in the next 12 months, according to the 2021 U.S. Family Travel Survey. The survey also found that families pay more attention to cancellation policies and to health and safety considerations when choosing travel destinations.
The survey, conducted by the Family Travel Association and the NYU School of Professional Studies Jonathan M. Tisch Center of Hospitality, also said that families would pay more attention to cancellation policies and to health and safety considerations when choosing travel destinations.
The sixth edition of the annual survey received responses from 2,365 parents in June and July 2021. According to the survey, only 44 percent of respondents took a family trip in 2020, and 80 percent made changes to their travel plans due to the pandemic.
"Domestic travel has rebounded but international travel is weaker. About 83 percent of respondents plan to take a multi-day vacation in the U.S., whereas only 19 percent plan to take an international trip. Hotels, vacation rentals and resorts are the preferred accommodations. Sixty-five percent of those surveyed said they would consider using a travel advisor for their family travel needs in the next two years," the survey said.
Visiting family and friends was the reason to travel for 62 percent of respondents said and beach vacations made up 61 percent of responses, making them the top two choices followed by theme/water parks and state/national parks.
"The 2021 U.S. Family Travel Survey shows that while some family travel patterns have remained the same, there have also been significant changes due to the pandemic. Overwhelmingly, U.S. families report they want clear communications from travel businesses. For example, while some families look for reassurance that health protocols are being followed, others want to know in advance if any amenities will be closed or have restricted access." said Lynn Minnaert, clinical associate professor at the Tisch Center.
The survey has also revealed that families would consider limitations on activities and amenities and concerns about vaccine and health protocols adherence in the destination while choosing a spot.
"On the question of vaccine passports, 53 percent agreed or strongly agree with them and 28 percent disagreed," the survey said. "Some 72 percent of respondents are willing to fly on a domestic trip and 40 percent on an international trip. Only 15 percent of respondents are unwilling to fly on an international trip, as 45 percent of respondents say they are not planning international travel at this time."
"The pandemic had a major impact on the travel industry during most of 2020 and 2021," said Rainer Jenss, FTA founder. "In fact, the lingering effects of border closures, mask mandates and vaccines will probably continue to play a major role in how people plan, book, and travel for many months if not years to come."
A survey by IHG Hotels & Resorts in February this year also revealed that people were eager to travel to see family in 2021.