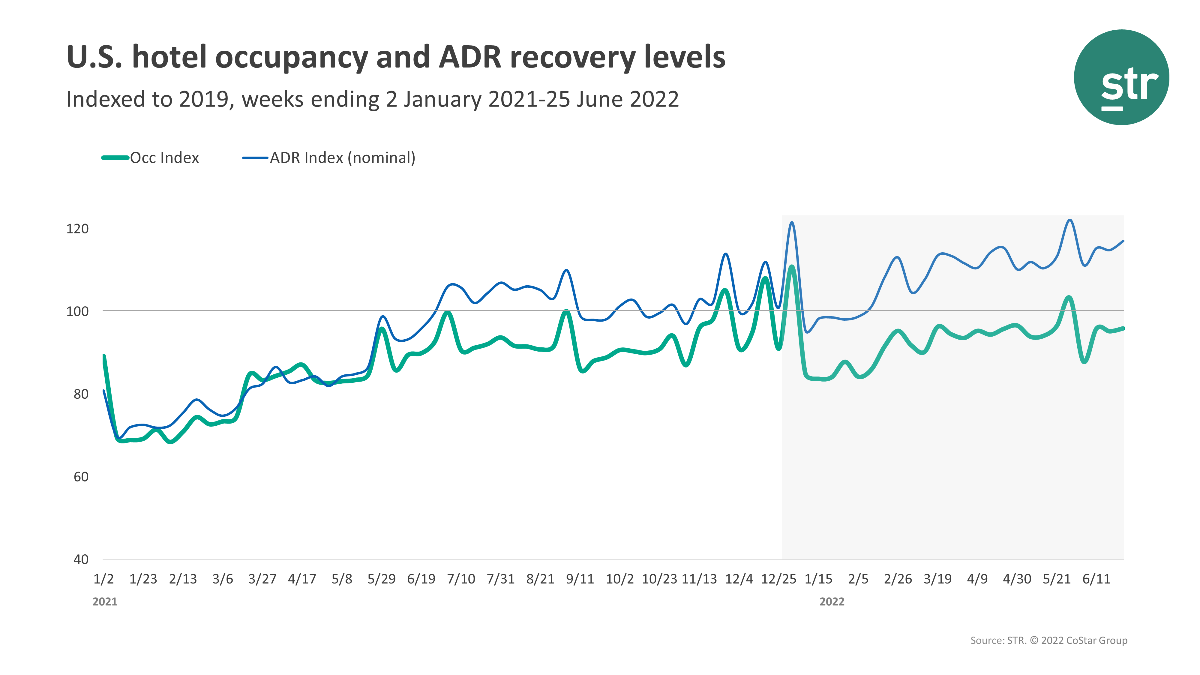 U.S. HOTELS POSTED new weekly records in all performance metrics in the fourth week of June, according to STR. The RevPAR on a nominal basis scaled new weekly record during the week, occupancy was the highest since August 2019, while ADR on a nominal basis was the highest since the week ending 1 January 2022.
Occupancy was 72.3 percent for the week ending June 25, up from 71.8 percent the week before and dropped 4.1 percent from 2019. ADR was $157.05 for the week, up from $155.02 the week before and increased 17.1 percent from three years ago. RevPAR reached $113.55 during the week up from $111.29 the week before and up 12.3 percent from 2019.
Dallas saw the largest occupancy increase, up 5.8 percent to 74.1 percent, over 2019, among STR's top 25 markets.
Absolute occupancy in U.S. markets was led by New York City with 87 percent, Seattle with 85.9 percent and San Diego with 85.6 percent. The largest ADR increase was in Miami, up 37.9 percent to $207, over 2019.
Philadelphia reported the largest occupancy decrease from 2019, dropped 20.1 percent to 67.3 percent. The steepest RevPAR deficits were in San Francisco, down 21.4 percent to $162.70, followed by Philadelphia, decreased 21 percent to $102.51, over 2019.