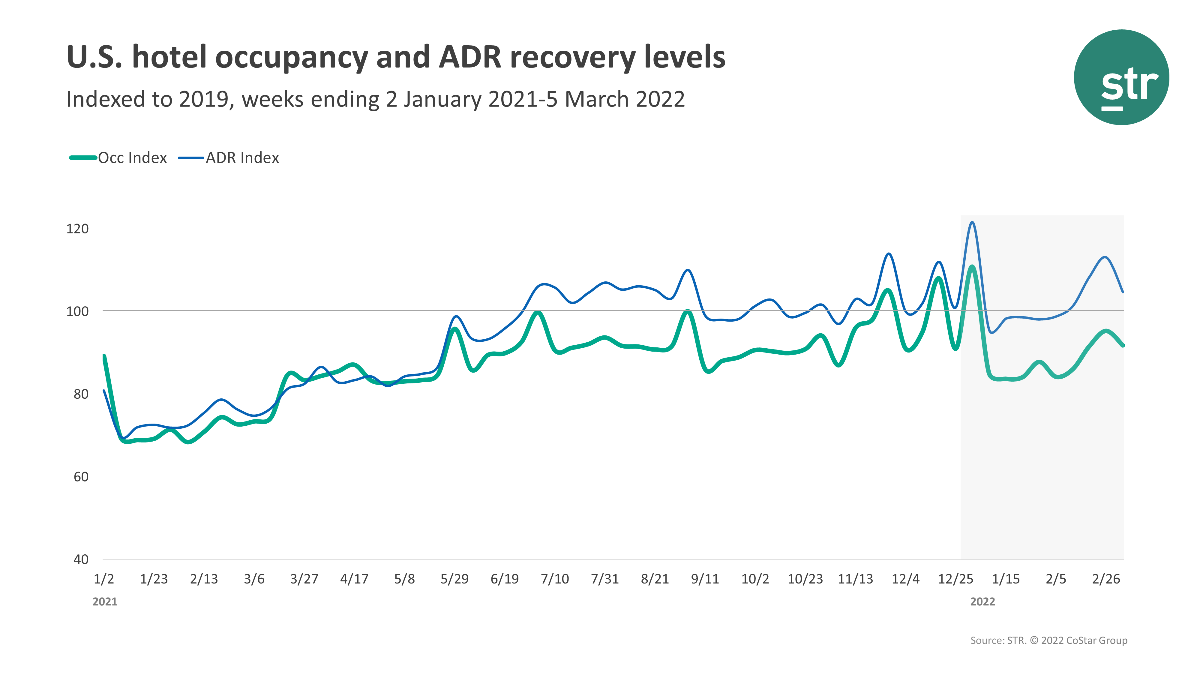 U.S. HOTEL PERFORMANCE was down in the first week of March from the week before, according to STR. However, ADR was up during the week compared to 2019.
Occupancy was 61.2 percent  for the week ending March 5, down from 62.2 percent the week before and down 8.2 percent for the same period in 2019. ADR was $137.96 for the week, decreased from $143.83 the week before and up 4.7 percent from two years ago.
RevPAR was $84.39 for the week, down from $89.45 the week before and down 3.8 percent from the same period two years ago.
None of STR's top 25 markets showed an occupancy increase during the period over 2019. Norfolk/Virginia Beach came closest to its 2019 comparable, down just 0.8 percent to 56.3 percent.
Miami posted the highest ADR, up 27.3 percent to $311.19 and RevPAR, increased 25 percent to $254.37, over 2019.
San Francisco/San Mateo posted the the largest occupancy decrease, down 36.8 percent to 51 percent, from 2019.
The steepest RevPAR deficits were in San Francisco/San Mateo, down 64.2 percent to $87.61, followed by Washington, D.C., which fell 38.9 percent to $74.70.