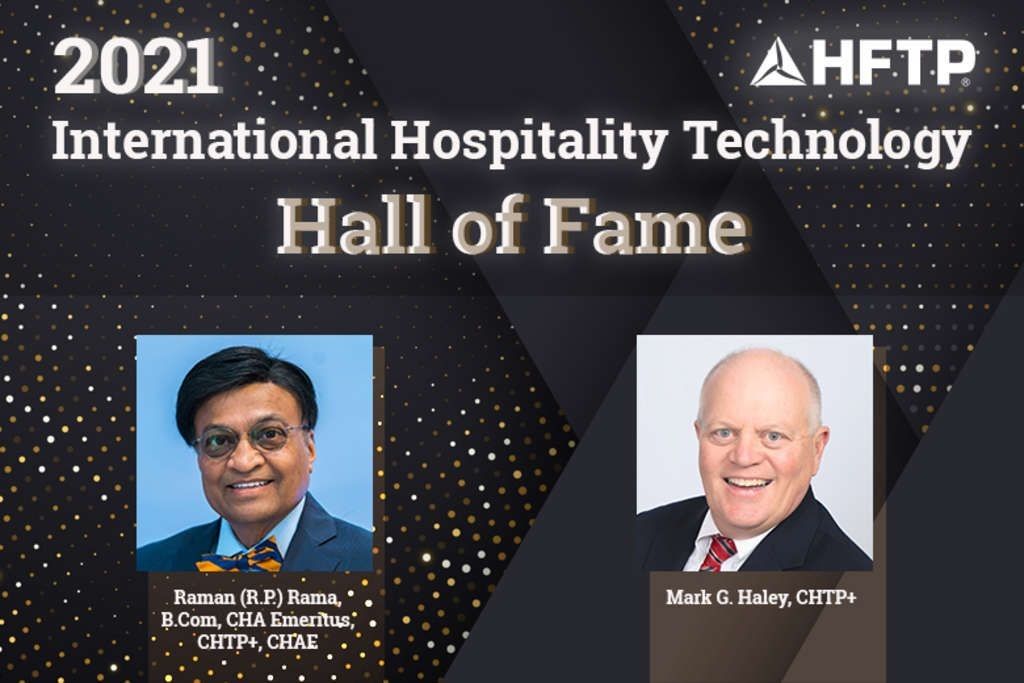 Raman "R.P." Rama, president and CTO/CIO of Sarona Hotels & Holdings, investments and premier management services, has been inducted into the Hospitality Financial and Technology Professionals' International Hospitality Technology Hall of Fame. Rama also is HFTP past president and founding director and member of HFTP's recently formed India Chapter.
Mark Haley, co-founder and partner at Prism Hospitality Consulting, LLC, is the other 2021 hall of fame inductee. They were recognized for their experience and leadership in promoting hospitality innovation and technology, and knowledge sharing, a statement said.
Both will be recognized at the Hospitality Industry Technology Exposition and Conference in Dallas, Texas on Sept. 28. Since 1989, 49 individuals have received this award as a reflection of their contributions to the hospitality industry.
Rama, born in Malawi, migrated to India at 10-years-old where he received his education, and subsequently moved to the U.S. in 1981 where he started his profession in hospitality. Working in a variety of positions, Rama found his niche in finance and technology.
He was also recognized with the HFTP Paragon Award in 2016. In addition, Rama is a frequent speaker at industry events, most recently at HITEC Dubai in May.
"I am humbled and have no words to express my gratitude for the honor of being inducted to the prestigious Hall of Fame," said Rama. "I thank all those many individuals who have supported my professional journey for the past 42 years in the industry, including those who have mentored and guided me and accepted me in their network. With this recognition I encourage all professionals to give your time by sharing your experience and knowledge with the seekers."
Haley called his induction "a truly humbling recognition," said Haley.
"It is like being asked to play baseball with Jackie Robinson, Curt Flood, Johnny Bench and Henry Aaron, all great ballplayers that not only excelled and led, but truly changed the game," he said. "I look forward to living up to the privilege and continuing to serve Prism's clients, my coworkers, the industry, and HFTP as a game-changer. And it is an honor to enter the Hall alongside RP Rama."