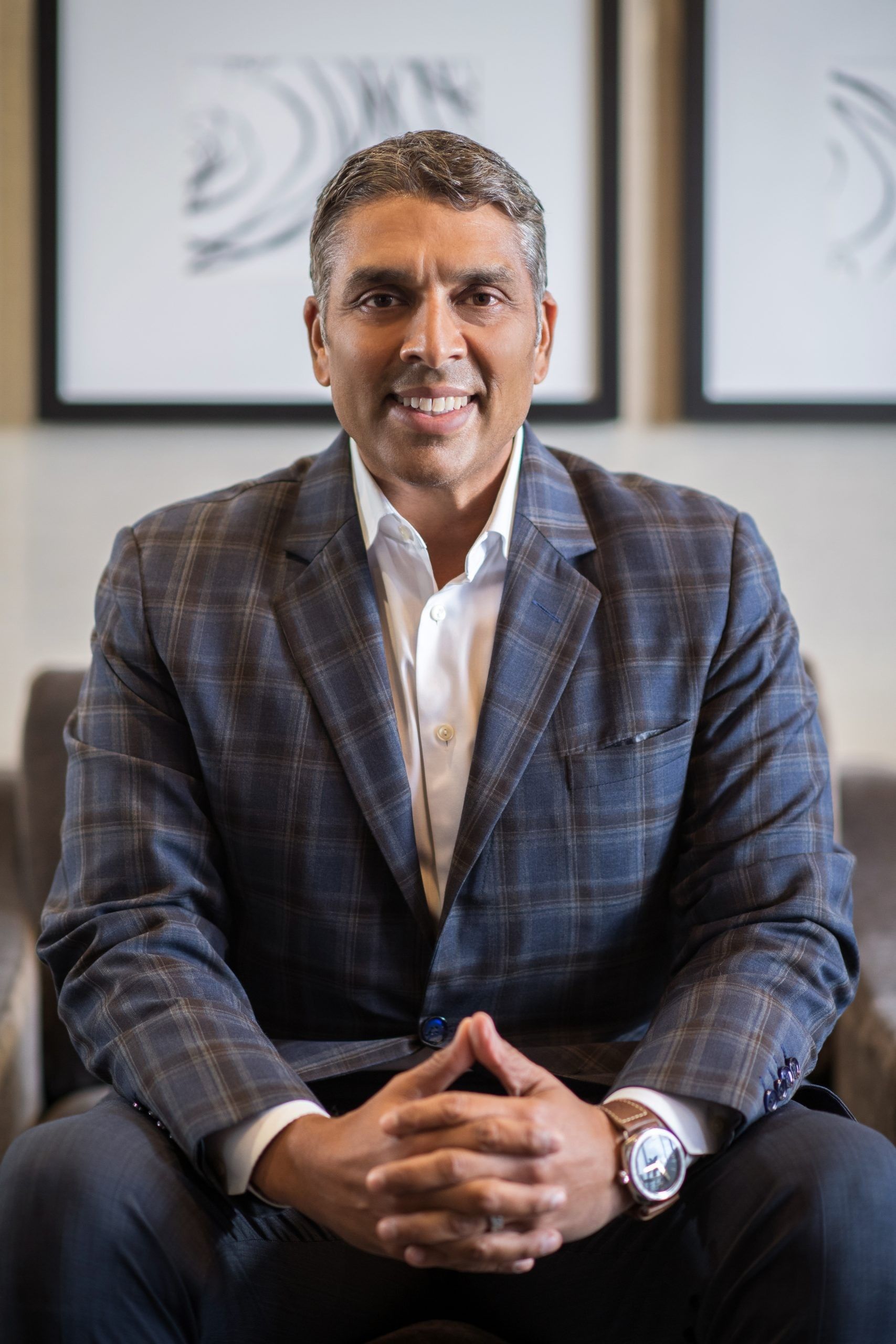 MIT SHAH, FOUNDER and CEO of Noble Investment Group is the Penn State School of Hospitality Management in the College of Health and Human Development and the Penn State Hotel & Restaurant Society's 2023 Hospitality Executive of the Year. Shah will be recognized at a gala reception at The Penn Stater Hotel & Conference Center in State College, Pennsylvania, on April 4.
Noble is a travel and hospitality real estate investment group that has invested nearly $6 billion in communities throughout the country through its institutional real estate funds since being Founded in 1993. The other accomplishments for which Shah is being honored include his family's endowment of the Bharat Shah Leadership Speaker Series at Georgia State's Cecil B. Day School of Hospitality in honor of his father, Dr. Bharat Shah. Speakers featured in the program include former Hospitality Executives of the Year Chris Nassetta, CEO of Hilton, and Arne Sorenson, former president and CEO of Marriott International who died last year following a battle with cancer.
"It is an honor to be recognized by the Penn State School of Hospitality Management and the Penn State Hotel & Restaurant Society," Shah said. "As one of our country's oldest and most respected hospitality programs, the school, its faculty, administration, and staff continue to help ensure that our future hospitality leaders are well prepared to live lives that matter."
Students at Penn State Hospitality Management also will have the opportunity to learn from Shah, said Donna Quadri-Felitti, Marvin Ashner endowed director of the School of Hospitality Management.
"Mit Shah's informed optimism about the hospitality industry is shared wholeheartedly by me and by the students studying for degrees in hospitality management at Penn State," she said. "Among the most inspiring executives in the industry, Mr. Shah's leadership across three decades as the CEO of Noble is unmatched."
PSHRS began its Hospitality Executive of the Year in 1960.
"It is an honor to recognize Mit's extraordinary vision and insight in driving Noble to become the leader in select-service and extended-stay travel and hospitality. As anyone who knows Mit would acknowledge, he guides us with humility, respect, and integrity. A true American success story, Mit makes us all better," said George Dabney, Noble's managing principal and chief financial officer who also is a PSHRS board director, treasurer and sponsorship committee chair.
Dabney also was PSHRS's Alumni of the Year in 2019.
Shah also serves as an executive committee member of the board of directors for the American Hotel & Lodging Association, is co-chairman of its Industry Real Estate and Finance Advisory Council and is a member of the owner boards for Marriott International and Hyatt Hotels Corp. Shah also served as chairman of the board of directors for two public companies, LaQuinta and CorePoint Lodging REIT. He graduated from Wake Forest University with a degree in economics and is currently serving his fifth term on the university's board of trustees, where he is chairman of its investment committee.
"Mr. Shah and his family have a tradition of supporting and exciting the next generation of hospitality professionals through higher education, and our recognition of him celebrates his accomplishments in and out of the boardroom," said Ashley Akright, director of operational excellence and innovation at Gaylord Rockies Resort & Convention Center and outgoing PSHRS president.
In August, Nobel made several changes to its leadership structure, including six promotions and five new hires. Four of the changes involve senior director positions.