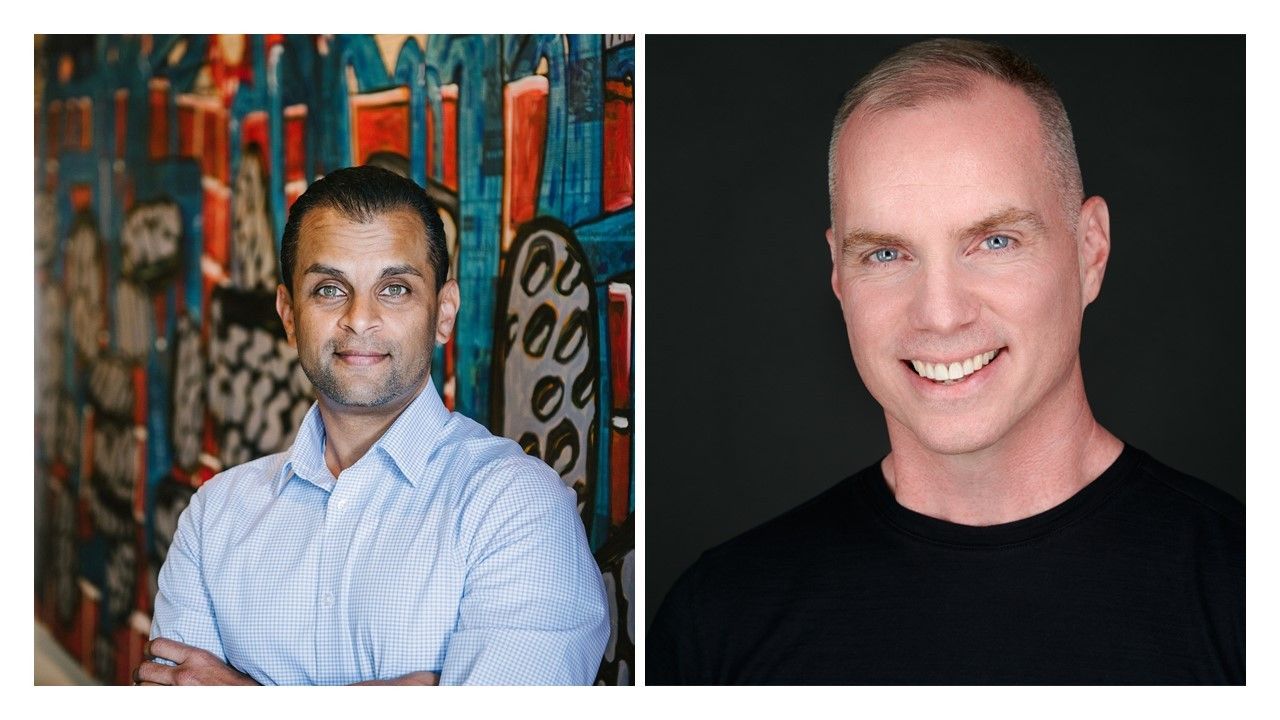 TRAVEL HAS SHUT down due to the COVID-19 pandemic, causing occupancy to dry up at hotels across the U.S., leading to closures and layoffs. However, now is not the time to withdraw and stop marketing your hotels, said two hospitality marketing experts.
Orlando-based hotelier Rupesh Patel, the founder of SmartGuests.com, a website dedicated to helping other hotels market themselves for good reviews, said companies facing dire business decisions in these hard times should avoid the temptation to save money by cutting down on advertising and marketing.
"I don't like cutting marketing budgets when the economy goes down because you're just digging yourself into a deeper hole," said Patel, who has increased the marketing budget for his two hotels. "If you can be in front of your potential clients and customers it makes sense."
That's an opinion shared by Mark Natale, CEO of Miami-based Smarthinking Inc. brand development agency for real estate and hospitality.
"You might pull back on your marketing budget but I would definitely not eliminate it," he said.
Patel and Natale have several tips for how hotels can best keep their names in the minds of guests who, while they may be self-isolating at home for now, are also planning the vacations they will take when the medical emergency subsides.
The power of social media
Patel said business at his hotels is up and down. One of his properties, the Quality Inn Daytona Speedway located across the street from the speedway and a short drive from Walt Disney World and other Florida attractions, has twice hosted winners from Choice Hotels International's "It's Quality Time, Race Weekend Giveaway" sweepstakes.
"Last night we were at 53 percent, which is not bad considering, but the rates aren't there and it might be different tomorrow," he said. "We're in a 24-hour booking window."
Patel created SmartGuests.com based on his experiences during the Great Recession in 2008, but the current situation is not the same.
"It's different from last time because at that time there was no social media like there is now," he said. "If your hotel is still open hopefully you're spending a little bit more money on some of these different marketing channels that you maybe never tried in the past, or you may want to up it."
Patel has increased his marketing budget Google and travel ads.
"I still suggest hotels keep pushing for reviews," he said. "Even if your hotel is closed you still have an opportunity where you can think of all the people who have stayed at your hotel for the last six months, especially those people who have been really happy."
Hoteliers should send personalized emails to those former guests, not pushing a sale but just checking in.
"I think that helps when you can send a personalized email to a few guests or a few key accounts that you have a really good relationship with," he said. "That really matters right now."
Owners who have had to close their properties should make the most of their time, Patel said.
"While nothing's going on and your closed, this is a perfect opportunity to collect emails maybe by giving them a free guide [to local attractions]," he said. "They might be planning for the next six months to a year out when they might be traveling your destination and you can give them a free guide and collect an email. Maybe promote to them later, but you won't be able to promote to them later if you don't have an email."
While selling is a waste of time now, promoting your business shows value and keeps you prepared for the day when business returns.
"People haven't stopped focusing on what they want to do in the future," Patel said. "They're still dreaming about going on vacation."
Look for opportunities to help the community, Patel said, for example by giving needed equipment to local hospitals and giving guests an opportunity to donate.
"You could be out there helping your community and that's something you can tell your guests," he said. "I think that's powerful when you can help the community out."
Taking your brand to the people
Natale said his company primarily serves independent and boutique hotel operators.
"It's even more important for the independents and the smaller boutique operations to be even more out there because they may not have the name recognition of the Hiltons and things along those lines," he said.
However, all levels of the hotel industry can benefit from maintaining their social media and online presence.
"There is enough content there to be in contact with people on a daily basis," Natale said. "What we're seeing right now is people are wanting that contact with hotels. You quickly realize what an important place you are for people. A lot of magical moments happen at hotels."
Those moments range from weddings to big business meetings and conferences.
"When people can't access these experiences, you realize the importance that they play in people's lives," Natale said. "People are thirsting for that, and right now people are wanting some sense of regularity and some sense of structure. That's another reason why it's important to be out there and let people know you're not going anywhere and we'll get through this."
He suggests owners essentially allow guests to bring a piece of the hotel home with them.
"Whether it be a do-it-yourself spa treatment that you might do at home even though you can't be at that particular spa, or having your chef take the time to show a signature dish that you can make at home," Natale said. "Continue to make yourself a viable part of these people's lives."
It's not about selling right now, he said, but rather it's about positioning yourself as a resource for others.
"And you do that out of genuine wanting to help people right now," he said.
As the nation moves closer to recovery, Natale said, the messaging should change.
"It's something that hoteliers have to be sensitive to. As we do get back into the recovery phase, are you going to go right back to your tone of voice or right back to the initiative that you might have had planned earlier?" he said. "I think you need to sit down and look at those plans and make sure they're sensitive to the situation."
People are going to be cautious, he said, but also hungry for experiences after the long period of staying at home.
"So your tone of voice is going to have to reassure people and your messaging is going to have to position you in a way that lets people know that you're considerate of them coming back out and that you're going to be behind them as they venture out into the world," he said.
Also, show that you're using state-of-the-art cleaning techniques at your hotel, but avoid health tips that people can find anywhere else.
The surge to come
In a world where more and more services are digital and online, Natale said hotels have a unique position.
"The only way that you can get our product is to come to it," he said. "We're completely experiential driven. We're completely driven by our experiences that we create for people."
And now that that's been taken away from people the messaging needs to focus on when it returns. And when people again have access to those desires that only hotels can provide, they may surge back once they are assured of their safety, and hotels should be ready for that.
"I do think there will be a surge because I think people, they realize what they miss right now," Natale said. "So, hotels need to be able to accommodate that demand and accommodate it in a way that shows guests 'Hey, we're still concerned about your safety and it's a top priority for us."