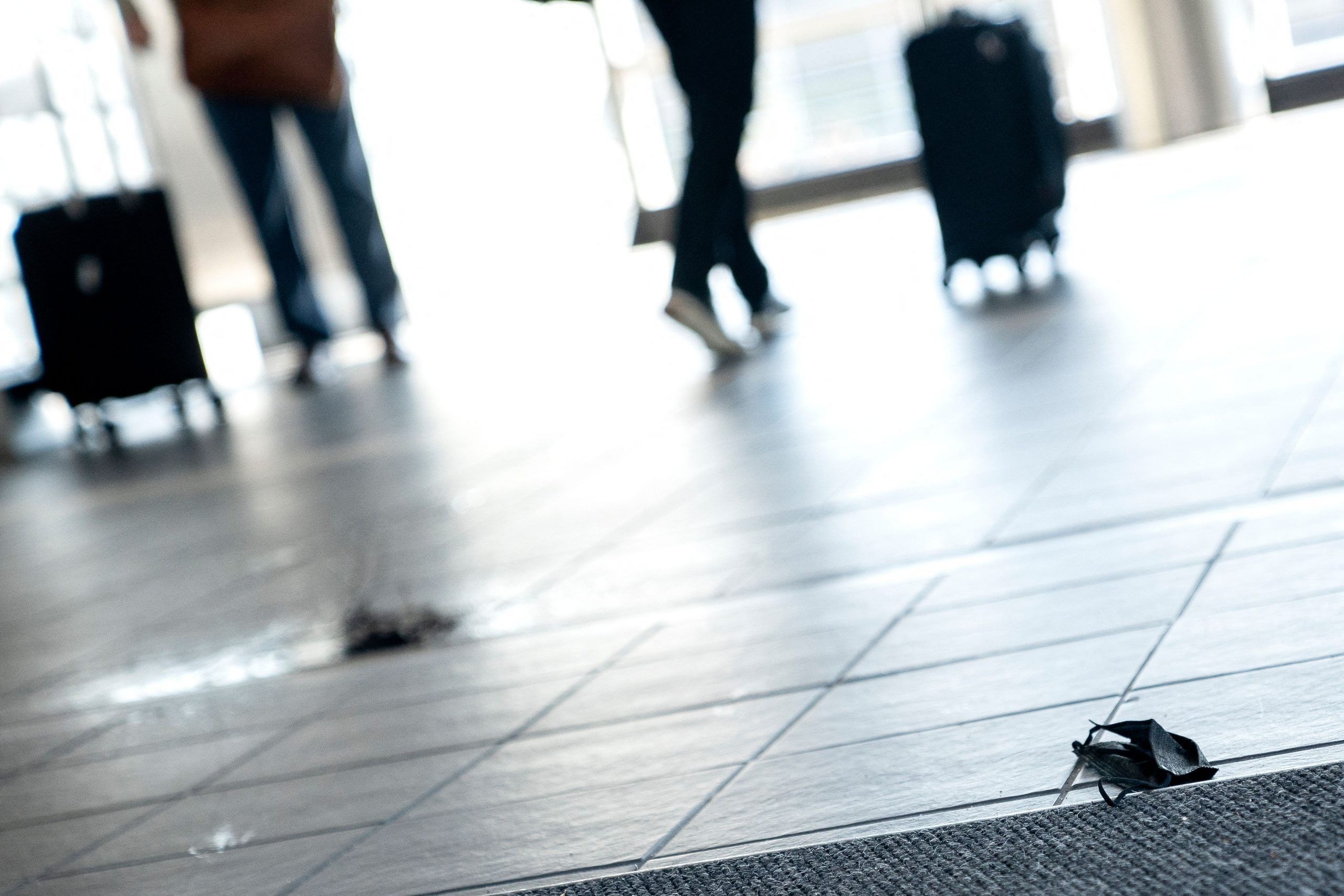 A FEDERAL JUDGE in Florida has accomplished what travel and hospitality organizations have been advocating for months: ending a government or federal mask mandate on airplanes and other forms of transportation. While the government had planned to keep the mandates in place until at least May, critics, including the U.S. Travel Association, said it had outlived its usefulness and a recent survey found most travelers agree.
On Monday, U.S. District Judge Kathryn Kimball Mizelle in Tampa said in her ruling that the Centers for Disease Control and Prevention had overstepped its authority in issuing the mask mandate, according to CNBC.com. The Transportation Security Administration later announced it would no longer enforce the mandate, although the CDC continues to recommend that people wear masks on public transit.
Several major airlines announced that masks would not longer be required for passengers. Delta Airlines said in a statement that employees and customers could continue wearing masks if they chose. Also, the company said some enforcement of the mandate may continue in the short term as news of the TSA decision is spread, but communications to customers and in-airport signage and announcements would be updated to say that masking is now optional.
"Local mask mandates in other countries may still be in effect. Additional updates will be provided as new information becomes available," Delta said in its statement. "We are relieved to see the U.S. mask mandate lift to facilitate global travel as COVID-19 transitions to a more manageable respiratory virus – with better treatments, vaccines and other scientific measures to prevent serious illness."
The return of choice
Roger Dow, USTA's outgoing president and CEO, explained the association's position against the mask mandate and other COVID-19 related travel restrictions at the Hunter Hotel Conference in Atlanta in March. Congress had been putting off a decision that needed to be made, he said.
"They kicked the can down the road a month. They were supposed to take a look at masks on March 18, they kicked it down the road to April 18," Dow said. "I'm hopeful we'll see some action. We've asked to get the masks off. If you look at airlines, they had 6000 passenger incidents last year, they usually have about 200, where they take a passenger off the plane."
On Tuesday, Tori Emerson Barnes, USTA's executive vice president of public affairs and policy, issued a statement welcoming the new policy.
"The current decision to halt enforcement of the federal mask mandate effectively returns the choice of mask usage on planes and other forms of public transportation to travelers and travel industry workers, a further step toward endemic management of COVID," Barnes said. "We also continue to urge the administration to immediately end pre-departure testing for vaccinated inbound international passengers, which discourages travel and provides limited public health benefits."
Dow also mentioned the need to eliminate pre-departure testing to encourage international travel.
"In other words, if you're from the U.S., you've got to 24 hours before you get on that plane get a negative test for COVID," Dow said. "Well, that's inhibiting travel like crazy, because people are saying, I'm on a Friday, I get my test, and I'm flying on Saturday, if I test positive, am I going to lose my flight, and I could lose my hotel reservation, all that. So, it's a major inhibitor."
The travelers have spoken
There's an appetite among the traveling public to reduce pandemic era travel restrictions, according to risk and crisis response provider Global Rescue's "Global Rescue Spring 2022 Traveler Sentiment and Safety Survey."  About 32 percent of survey respondents said the U.S. government should immediately eliminate for everyone the pre-departure tests for fully vaccinated inbound international travelers to the U.S. Also, 34 percent said the requirement should be removed for U.S. citizens but not non-citizens.
Most survey respondents, 84 percent, said they are less or much less concerned about travel today compared to the beginning of the pandemic. At the same time, 15 percent report producing a negative COVID-19 test to meet U.S. re-entry requirements is their main travel concern behind being stranded away from home after testing positive for COVID-19.
A majority of respondents said they believe they no longer need pandemic protocols, including masking and physical distancing. Almost half of the respondents, 42 percent, said there are no pandemic-related behaviors they plan to continue unless required. However, 33 percent of respondents disagree and said they plan to continue masking despite easing of mask requirements.
"Unfortunately, many of today's governmental rules are not medically indicated.  We're hopeful that changes soon," said Dan Richards, CEO of Global Rescue, which also is a member of the U.S. Travel and Tourism Advisory Board at the U.S. Department of Commerce. "Travelers want to travel now more than ever. One out of four travelers, 27 percent, will spend more time or more money, or both, on trips to make up for curtailed travel due to the pandemic. They're going to get their travel revenge once governments allow them to move with fewer or no restrictions."