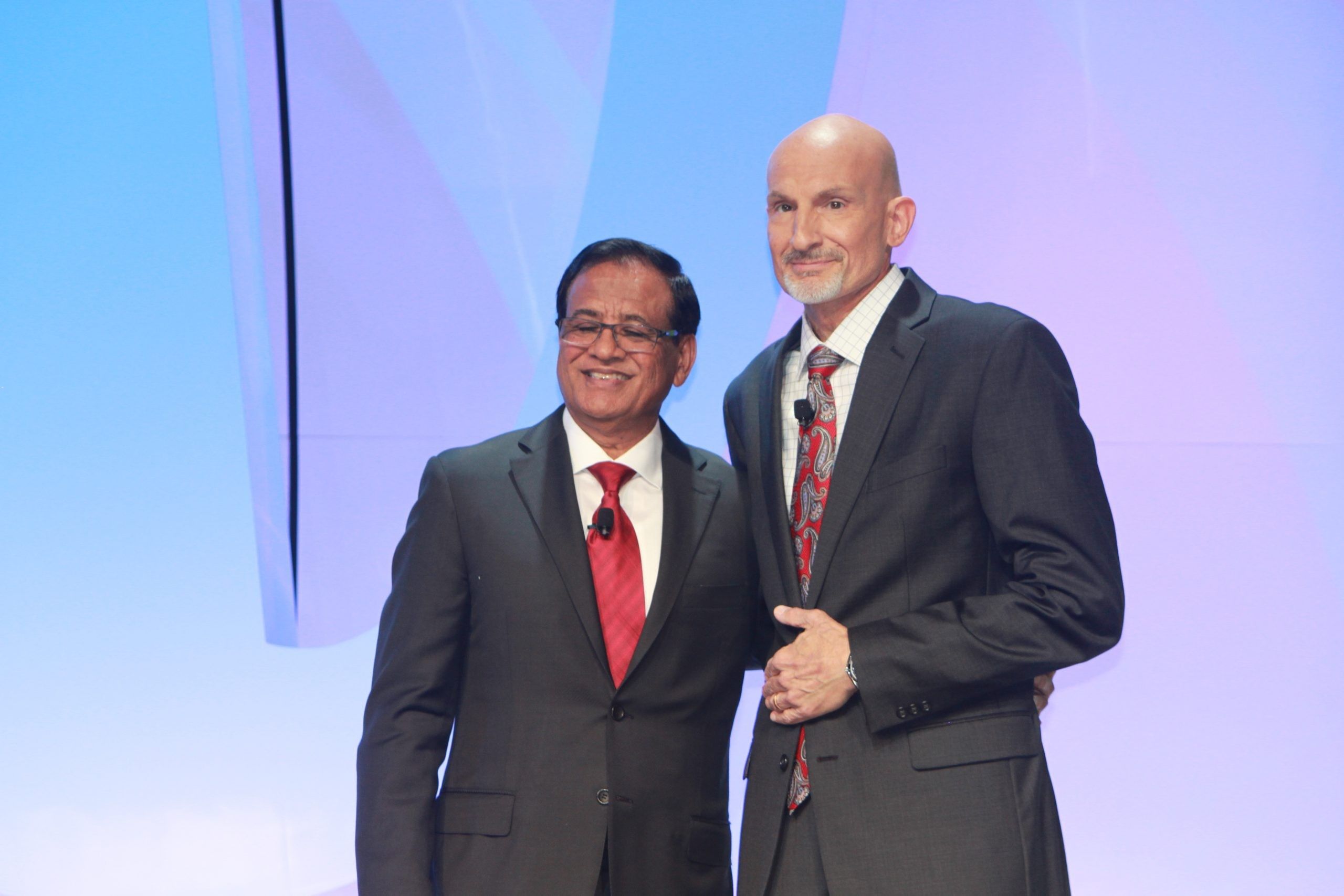 LAWRENCE "LARRY" CUCULIC, Best Western Hotels Group's senior vice president and general counsel, will succeed David Kong as the company's president and CEO when Kong retires at the end of the year. The announcement was made during the company's annual convention in Las Vegas Thursday after an emotional farewell to Kong, who has served as president and CEO for 17 years.
Cuculic has been serving in his current position for the company for 12 years and will assume his new role on Dec. 1 after Kong officially steps down, Best Western said in a statement. Previously, Cuculic was senior vice president general counsel and corporate secretary for Wabash National Corp., vice president legal and corporate secretary for American Commercial Lines, Inc., and was a partner in the law firm Gambs, Mucker & Bauman.
He is a U.S. Army veteran and served as a Judge Advocate General's Corps officer. Cuculic graduated from the U.S. Military Academy at West Point and Notre Dame Law School.
The search for Kong's replacement took approximately 8 months, said Ishwar Naran, chairman of Best Western's board of directors.
"We went through a really thorough process of external candidates and internal candidates. And we also hired Korn Ferry [management consulting company] as a consultant to go through this process," Naran said. "That was a big responsibility for the board this year. The best part is that every board director is supporting the decision, so I do believe sincerely that we made the right decision."
Naran said Cuculic stood out from the other candidates in several ways.
"I think our membership is a unique membership compared to other brands. It had to be somebody who fit our culture. That was one of the priorities," he said. "We have known Larry for almost 12 years now. I have known him personally in abroad for four or five years. I think his thoughtfulness, his calmness, his leadership quality, is his domain of highest integrity in my opinion. We know that he is a leader and he will lead us."
Six promises
In his acceptance speech, Cuculic said he would make six promises to Best Western members.
"Now I know six is a strange number. I could try to limit it to a round number like five but I couldn't cut the list because to me all six are important," Cuculic said.
The promises are:
To always respect that members have a voice that deserves to be heard.
To always work hard with honesty, integrity and fairness.
To focus on driving revenue for the members.
To make wise use of funds from members' fees.
To strategically grow the Best Western brand in a way that does not negatively impact members.
To protect Best Western's reputation among guests by providing a quality state for value.

David Kong, who will retire at the end of the year as Best Western's president and CEO after 17 years in the position, makes his official farewell speech during the company's annual conference in Las Vegas on Thursday.
"I think Larry was right on with his six promises, and he talked about spending time with the board, spending time with the executive team and going on a listening tour in January, because that is how you become successful, because you listen to everybody in the organization," said Kong, who announced his plans to retire last month. "I have often said that the person who was going to be really successful with this organization is the one who looks at our 2000 members in North America and says, 'I'm so fortunate I have all these talented, experienced operators and owners giving me advice on what I can do to help me become more successful in serving them.'"
Cuculic said he has learned much from Kong.
"Mr. Kong has taught me that over the past 12 years; how to be thoughtful, how to listen to our members," Cuculic said. "It's a special organization, our a membership association that has a right to have their voice heard. And that's what differentiates us from the other brands. I've watched Mr. Kong be successful in that regard, and hopefully, I can continue his legacy of really being so thoughtful, and collaborative with our membership and our board of directors as well. Because it's a team, it truly is a team."