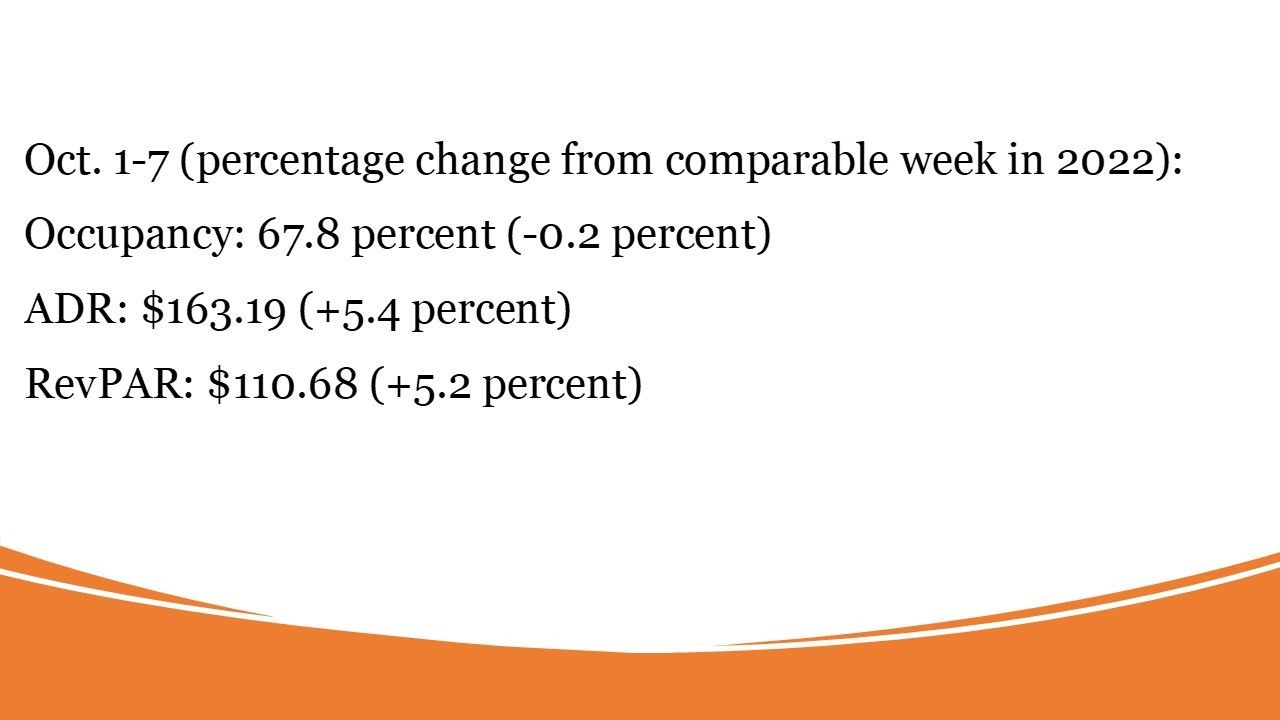 U.S. HOTEL PERFORMANCE has increased from the previous week, aligning with the extended holiday weekend, while year-over-year comparisons also continue to show positive trends, according to CoStar. The percentage changes showed positivity on weekdays due to comparisons with the Yom Kippur period from the previous year, but year-over-year occupancy rates still experienced a decline.
Occupancy stood at 67.8 percent for the week ending on Oct. 7, a slight rise from the preceding week's 66.7 percent, with a marginal year-over-year decline of 0.2 percent, according to CoStar. ADR was $163.19, showing an increase from the previous week's $157.89 and a notable 5.4 percent surge compared to the previous year. RevPAR also saw an uptick to $110.68, surpassing the previous week's $105.31, and reflecting a 5.2 percent rise from 2022.
Among the top 25 markets, Chicago saw the only double-digit increase in occupancy, rising by 11.2 percent to reach 74.9 percent.
New York City recorded the most significant ADR increase, soaring 13.9 percent to $358.81.
Boston registered the most substantial year-over-year increase in RevPAR, surging by 23.1 percent to $242.49.
Tampa saw the steepest declines in both occupancy, dropping 18.5 percent to 65.2 percent, and RevPAR, down 18.0 percent to $102.38.