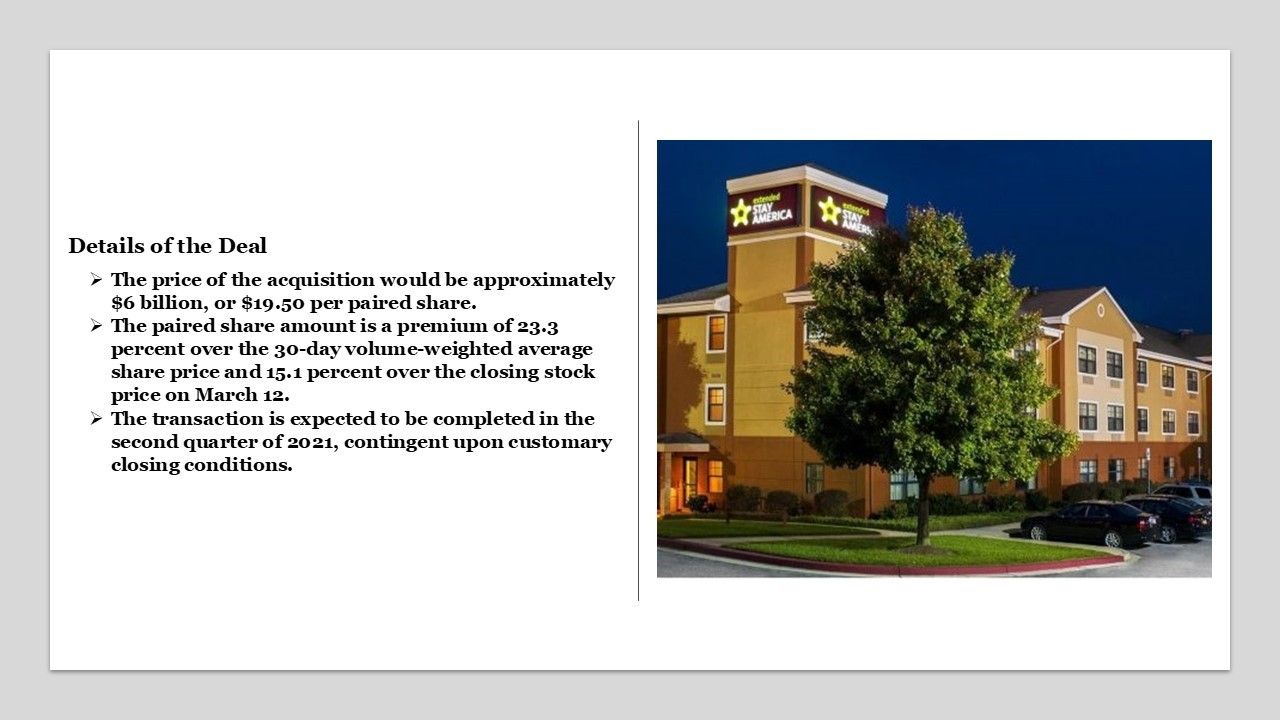 IN A $6 BILLION deal, Blackstone Real Estate Partners and Starwood Capital Group plan to acquire Extended Stay America and its paired-share REIT, ESH Hospitality, Inc. The transaction is expected to be completed in the second quarter.
As part of the deal, Blackstone and Starwood would pay $19.50 per paired share in an all-cash transaction. It has been unanimously approved by ESA's and ESH's boards of directors and a Starwood affiliate that owns 9.4 percent of ESA has agreed to vote its shares in favor of the transaction.
"After a thorough review of the Company's business plan, the Boards concluded that the immediate cash premium offered by this transaction is compelling for stockholders," said Doug Geoga, chairman of the boards.
Bruce Haase, ESA CEO and president said Blackstone and Starwood are "two of the most experienced investors in the hospitality space." The extended-stay model was a primary factor in the decision to move ahead with the transaction, according to Blackstone and Starwood executives.
"Extended Stay has demonstrated resilience over the past year despite persistent challenges due to government lockdowns and travel restrictions," said Barry Sternlicht, Starwood CEO. "We are excited about the company's growth opportunity as restrictions ease and we're confident that, in partnership with Blackstone and the company, our team has the right experience to drive continued success."
In the second quarter of 2020, during the early months of the pandemic, ESA lost $8.8 million and its comparable system-wide RevPAR declined 28.7. Compared to other companies, however, those losses were substantially less.
On Monday, ESA stock rose 16 percent in premarket trading to $19.70, more than the $19.50 per paired share price Blackstone and Starwood agreed to pay. On Tuesday, analytics firm Baird downgraded ESA to neutral, reversing an upgrade from the previous week, in response to the news of the acquisition, with analyst Michael Bellisario saying it represented a fair valuation.
"We do not see a topping bid emerging; we expect the deal to be approved as is," Bellisaro said in a note to clients.