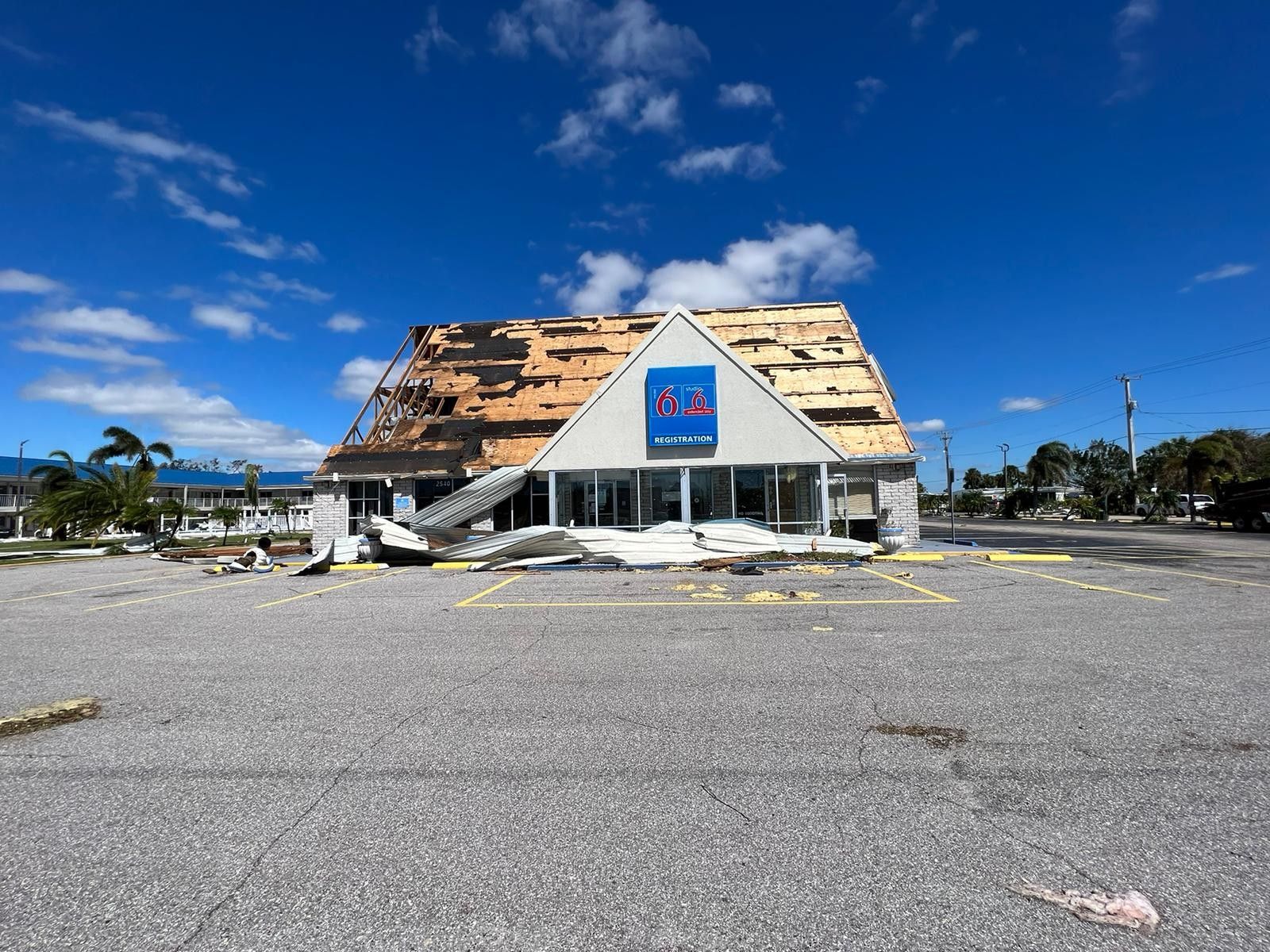 MORE THAN A week after Hurricane Ian devastated parts of Florida, AAHOA is on the ground providing aid and training for members. Hoteliers in affected areas are now in the process of working with insurance companies to repair damages while also taking care of their communities' basic needs.
On Sept. 28, Hurricane Ian brought massive flooding from its storm surge in Florida, where at least 119 people died as of Oct. 18, according to NPR. According to AAHOA, 65 percent of hotels in Florida are owned by its members.
Rahul Patel, AAHOA's Florida director, owns five properties in the Fort Myers-Sarasota area. He was at his America's Best Value Inn in Fort Myers, Florida, during the hurricane.
"The hurricane pounded us for six to eight hours," Patel said. "We had about four hours of strong sustained 150 mile plus hour winds. That's when all the till then we could only see signs breaking and air conditioning unit panels and stuff like that. Some roof. But after the four-hour mark, you know just things started falling apart. I mean roofs were going; every two minutes you'd see another roof flying."
He also saw signs breaking, large HVAC units falling from roofs and trees snapping.
"It was chaos. We made sure that we had enough personnel at the hotel to help anybody out there because it was evacuation zone," Patel said. "There were no 911 calls available. Basically, there was no support you could get in."
Efforts to rebuild
When the storm had passed, however, about 50 hoteliers, many of whom are AAHOA members, from communities including Miami, Fulbright, Daytona Beach and Ormond Beach, voluntarily delivered trucks filled with boat supplies, water and snacks for children in these impacted areas.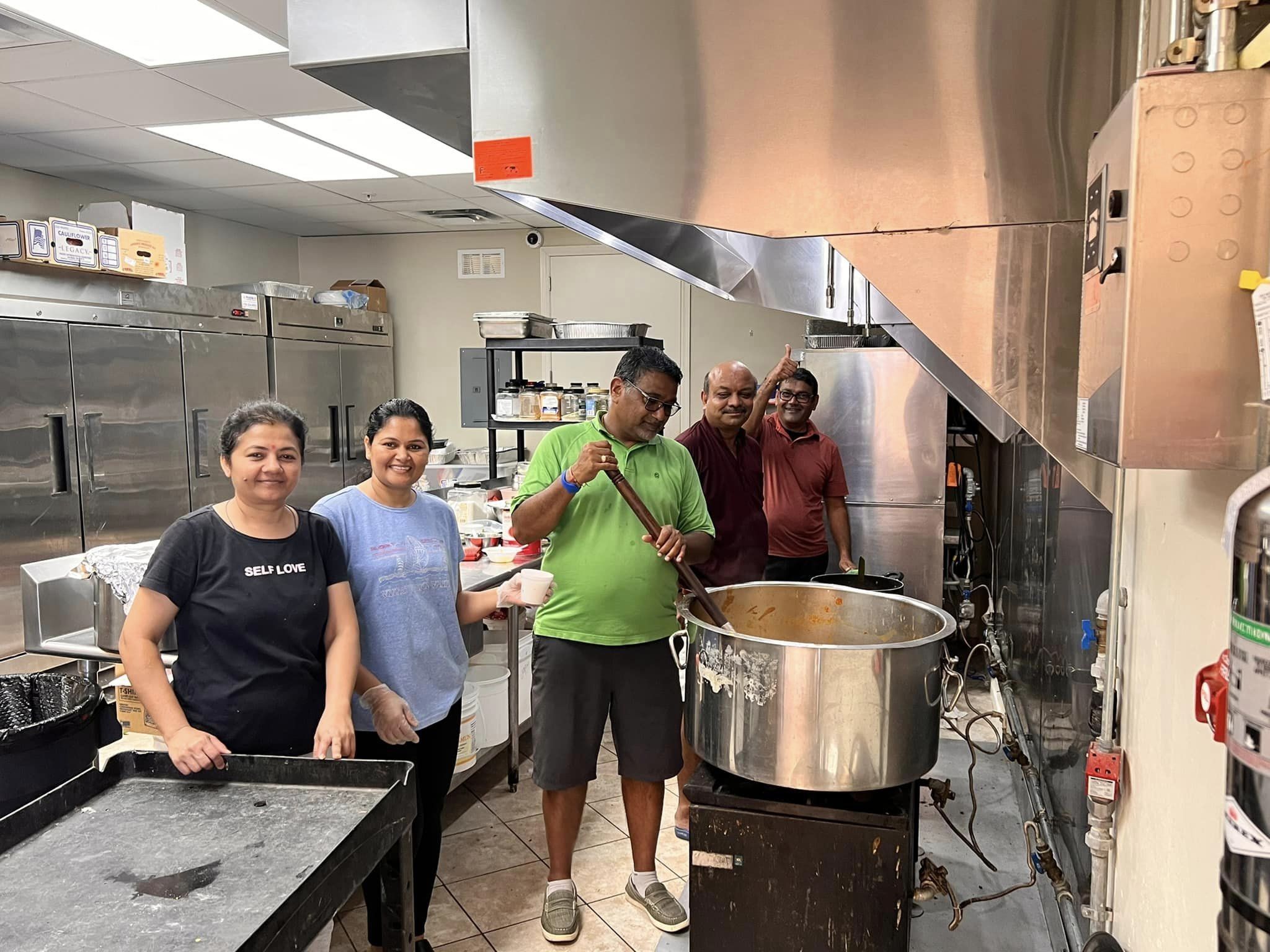 "After the hurricane, we were able to make calls to each other, visited each other's property, saw what kind of damage anybody and everybody has sustained," Patel said. "We wanted to stabilize everybody's lives."
Along with the box trucks full of water and other supplies, they took cooked meals from Sarasota to Fort Myers for nearly 150 people for the first few days,
"There's a kitchen at the Hindu temple in Fort Myers and there's a full time cook for the whole year for multiple years now," Rahul said. "What happened was they needed cleaning supplies, so we provided supplies, again in box trucks and when those supplies got there they started cooking for the entire community."
Every town is rotated providing food while power remained unstable. Also, on Oct. 11,  Rahul Patel, along with Laura Lee Blake, AAHOA president and CEO, and Bharat Patel, AAHOA's national vice chairman and Sarasota hotel owner, met with Florida Congressman Byron Donalds to discuss the ongoing recovery. Jon Martin, candidate for Florida State Senator, also came to the meeting at the Riverview Inn in Fort Myers.
WiFi hotspots were brought from other cities as well for areas where the service was down, Rahul said.
"One big thing that is right now formulating to help is reconstruction supplies," Rahul said. "AAHOA has great relationships with vendor partners like Lowe's, Home Depot, and many others and a lot of vendors who can help with rebuilding and whatever is needed in the different trades."
The insurance equation
Rahul Patel and Bharat Patel had an official get together with the other affected hoteliers and shared knowledge of how insurance claims could be filed. They wanted to avoid what happened during Hurricane Irma in 2017 that also hit central Florida.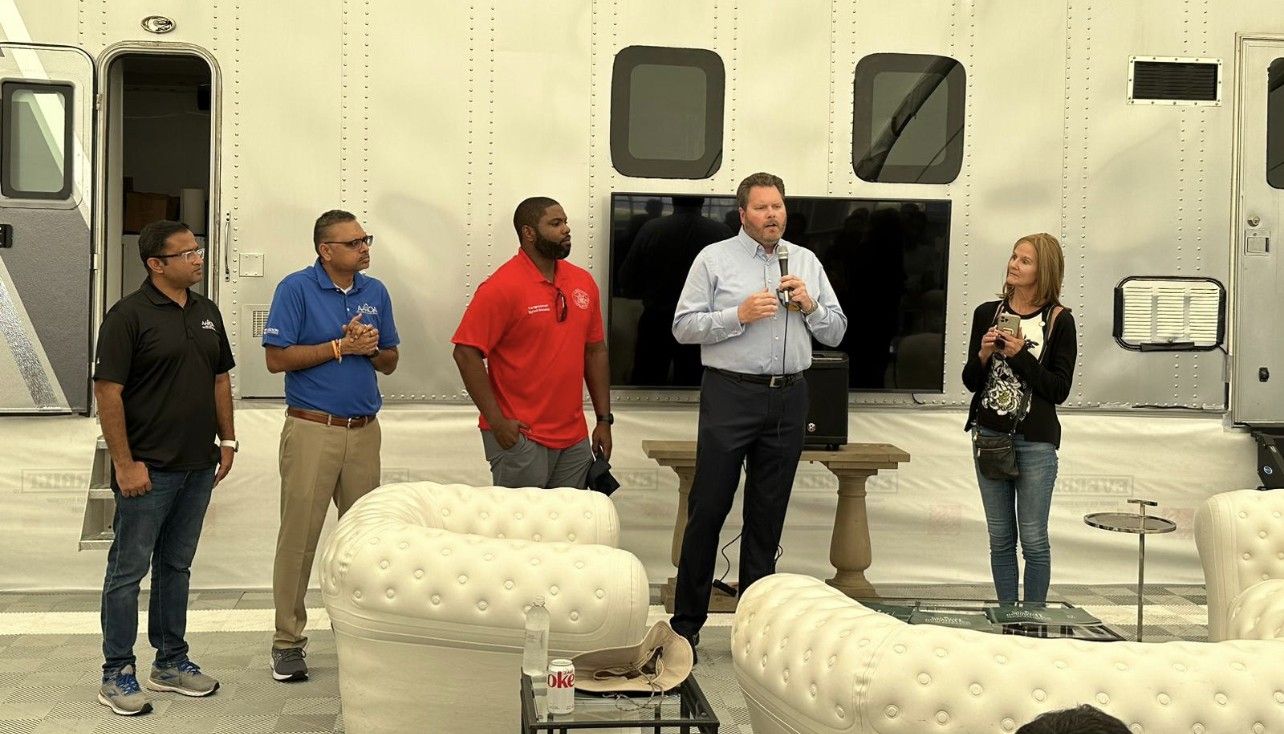 "There were claims that were made, which lasted about three years, and were unsuccessful," Rahul said. "We did not want it hoteliers to go to the same mess again, so those were the things we discussed and then we consider all the options of what are the adjusters and claim management companies out there."
Rahul said hoteliers pay high premiums, which increased 35 percent recently. They expect a return on that investment.
"So far, the majority of the hotels have not had the adjusters out, but the claims are happening," Rahul said. "We want to make sure the ownership and people with technical knowledge are present to explain the kind of damage. That way the adjuster and the ownership are on the same page and hopefully that makes the claim much easier."
Owners want their hotels to be perfectly fixed so they can get back to business, Rahul said. However, that's often in conflict with the objectives of their insurance companies.
"Insurance companies are in business of making money for themselves as well, so it's kind of a struggle to make sure that they are paying us all the money needed," he said. "They will try to they will try to save money for themselves."
Bharat said he shared his experience with previous hurricanes.
"I've been through about 18 hurricanes now since the 1980s. I've only had to evacuate once," he said. "Most AAHOA members have actually been through at least one or two hurricanes."
Nevertheless, part of what he told his fellow Florida hoteliers is to take every storm seriously.
"The thing I want to get across is, just like mariners from 100 years ago, and in particular, you don't know when the hurricane is going to come and you always feel that you're lucky," Bharat said. "But what AAHOA wants is to make sure is you're informed and you're prepared."
He also said hoteliers with hurricane damage should not be in a rush to call their insurance companies.
"Take an assessment of what's going on and then pick and choose what you want to do, whether it's a public adjuster, or a claims management company, whatever you want to do, but don't be in a rush to just call your agent," Bharat said. "Because the way things work now with insurance it just doesn't make sense to do it that way."